HDFC Life ClassicAssure Plus

Investment

HDFC Life ClassicAssure Plus

Investment

HDFC Life ClassicAssure Plus

Investment
For NRI Customers
(To Buy a Policy)
Call (All Days, Local charges apply)

Email ID

Whatsapp
---
(If you're our existing customer)
Call (Mon-Sat 10am-7pm, Local Charges Apply)

Email ID
For Online Policy Purchase
(New and Ongoing Applications)
---
Branch Locator
For Existing Customers
(Issued Policy)
Whatsapp

Call (Mon to Sat, from 10 am to 7 pm, Call charges apply)

Email
---
Fund Performance Check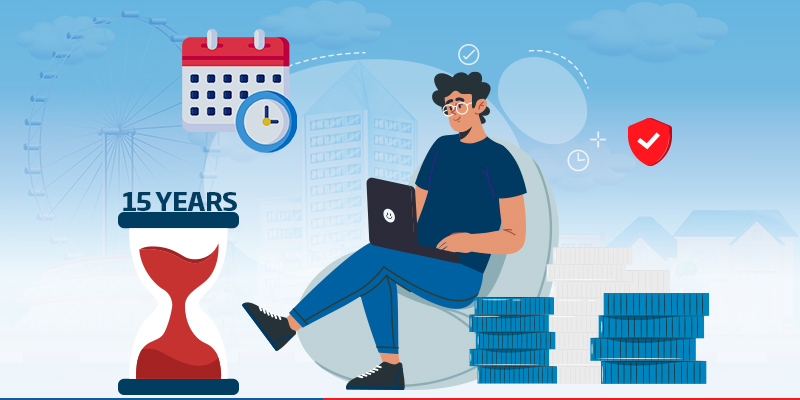 In this policy, the investment risks in the investment portfolio is borne by the policyholder
Do you have dreams you'd like to achieve in the future? Perhaps you want to start a business, help your child get the best education, or buy a home. Achieving these goals requires careful financial planning. A well-structured investment plan can help you realise your aspirations. One such investment avenue that offers stability and long-term growth is a 15-year savings plan. Investing in a savings plan for 15 years provides long-term financial stability and security by providing life coverage. Let's explore how these plans work and how they benefit you.
What is a 15-Year Savings Plan?
A 15-year savings plan is a financial product designed to help individuals accumulate funds over 15 years. It provides a disciplined approach to savings and investment, allowing you to build a substantial corpus for future needs. The plan has a life coverage component, safeguarding your family's financial future.
How Does a 15-Year Savings Plan Work?
A 15-year savings plan works by investing a fixed amount of money regularly for 15 years. This amount, known as the premium, can be paid monthly, quarterly, or annually, depending on your preference and affordability. The amount gets invested in various financial instruments.
As the years go by, your investments grow due to the power of compounding. The generated returns get reinvested, allowing your money to grow exponentially. Savings plans offer life insurance coverage, providing a financial safety net for your loved ones in the event of your unfortunate demise.
The savings plan may offer the flexibility to choose between a lump sum investment at the beginning or regular contributions throughout the fifteen years. The funds are professionally managed by experienced investment managers who help maximise potential returns.
Why Choose a 15-Year Savings Policy?
Let's better understand how maintaining an investment plan for 15 years helps you.
Long-Term Goal Planning

A 15-year savings plan allows you to save systematically towards long-term financial goals, such as funding your child's higher education, purchasing a house, or building a retirement corpus. The extended duration of the plan ensures that your investments align with your long-term objectives. The policy also offers life coverage, enabling your family to fulfil their goals even if something happens to you during the policy term.

Capital Growth and Wealth Accumulation

By investing consistently in a 15-year savings plan, you can benefit from the power of compounding. Over time, the returns generated from your investments get reinvested, leading to the exponential growth of your invested capital.

Portfolio Balancing

Most investors put their savings into market-linked plans to boost their returns. Savings plans balance high-risk investments by offering steady and stable returns over the policy tenure.

Tax Efficiency

Many 15-year savings plans offer tax benefits, such as tax deductions on contributions or tax-free returns. You can select an option that helps you reduce your tax liability and increase the overall returns on your investment.

Disciplined Savings

A 15-year savings plan promotes a disciplined savings approach. By committing to regular contributions, you cultivate a habit of setting aside a fixed amount, ensuring financial stability and security in the long run.
How Are 15-Year Rates Calculated?
The rates of a 15-year savings plan depend on various factors. Your chosen financial instruments and prevailing market conditions impact your returns. High-risk investments could offer higher returns. However, lower-risk investments provide more stability.
Selecting a 15-Year Savings Plan
When you're ready to commit to an investment plan for 15 years, you must consider all your options. Assess the following points before making a decision.
Historical Performance

Review the historical performance of various 15-year plans over the years. You can gauge consistency and return potential from previous records.

Risk Analysis

Evaluate your risk tolerance and check your investment objectives. Consider plans that help you balance risk and reward.

A 15-year savings plan requires time and commitment. Staying invested for the policy tenure will enable you to maximise your returns. Remember that market fluctuations can impact your investment. However, avoid making knee-jerk decisions based on short-term market changes.

A 15-year investment plan offers an excellent opportunity to secure your financial future. By diligently saving and investing over 15 years, you can accumulate a substantial corpus to fulfil your long-term financial goals. With the flexibility, tax benefits, and customisation options provided by savings plans, you can find the ideal investment avenue to secure your family's financial future.
HDFC Life Sanchay Plus - Best Investment Plan with Guaranteed Returns
Related Article
ARN - ED/05/23/2227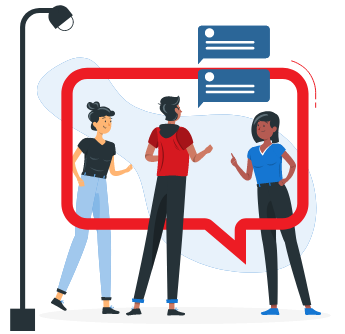 Not sure which insurance to buy?
Talk to an
Advisor right away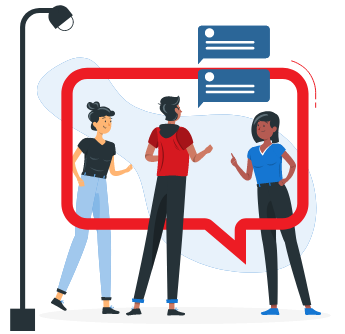 We help you to choose best insurance plan based on your needs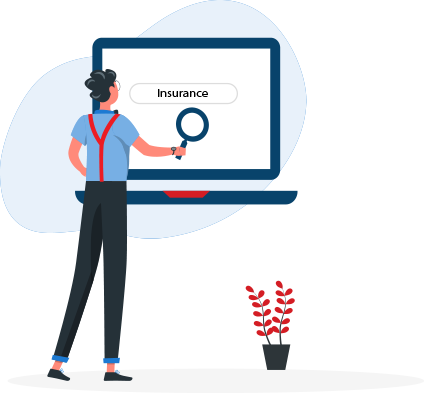 The Unit Linked Insurance products do not offer any liquidity during the first five years of the contract. The policyholders will not be able to surrender or withdraw the monies invested in Unit Linked Insurance Products completely or partially till the end of fifth year.
Unit Linked Life Insurance products are different from the traditional insurance products and are subject to the risk factors. The premium paid in Unit Linked Life Insurance policies are subject to investment risks associated with capital markets and the NAVs of the units may go up or down based on the performance of fund and factors influencing the capital market and the insured is responsible for his/her decisions. HDFC Life Insurance Company Limited is only the name of the Insurance Company, The name of the company, name of the contract does not in any way indicate the quality of the contract, its future prospects or returns. Please know the associated risks and the applicable charges, from your Insurance agent or the Intermediary or policy document of the insurer. The various funds offered under this contract are the names of the funds and do not in any way indicate the quality of these plans, their future prospects and returns.