HDFC Life ClassicAssure Plus

Investment

HDFC Life ClassicAssure Plus

Investment

HDFC Life ClassicAssure Plus

Investment
For NRI Customers
(To Buy a Policy)
Call (All Days, Local charges apply)

Email ID

Whatsapp
---
(If you're our existing customer)
Call (Mon-Sat 10am-7pm, Local Charges Apply)

Email ID
For Online Policy Purchase
(New and Ongoing Applications)
---
Branch Locator
For Existing Customers
(Issued Policy)
Whatsapp

Call (Mon to Sat, from 10 am to 7 pm, Call charges apply)

Email
---
Fund Performance Check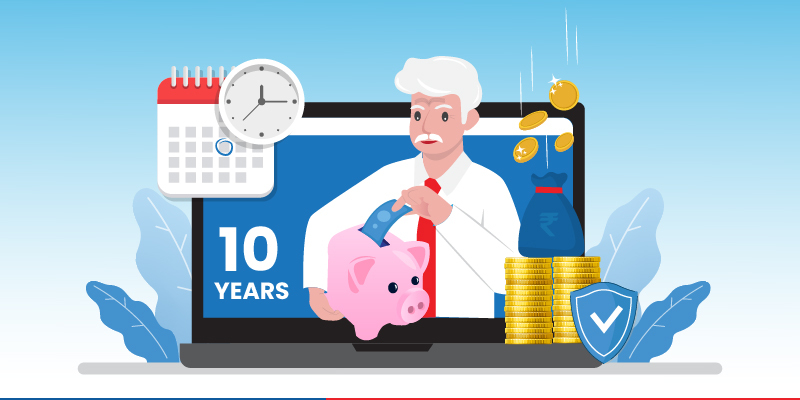 A good retirement or pension plan provides safety and security. Planning for your golden years helps you maintain your standard of living and remain financially independent. Most retirement plans in the market also have a life insurance component, enabling you to take care of your loved ones and leave behind a legacy worth sharing. If you're slowly creeping towards retirement, let's see how a 10-year retirement plan can work for you.
What is a 10-Year Retirement Plan?
Individuals can purchase a 10-year retirement/pension plan to accumulate a retirement corpus over a decade. When you have a short-term of only ten years to build a corpus, plans like HDFC Life Systematic Retirement Plan, which offer guaranteed returns, work best. You can make a large single payment. Or, depending on your financial capacity, pay small annual premiums for ten years. The plan uses the power of compounding to exponentially grow your corpus to purchase an annuity that provides you with life-long income. These plans also offer life insurance coverage, safeguarding your family's financial future.
How Does a 10-Year Retirement Plan Work?
Most people who opt for a 10-year retirement or pension plan are over 40 and have a limited time to build a corpus. The HDFC Life Systematic Retirement Plan offers guaranteed income for the rest of your life. We can understand how the policy works with an example.
Sneha purchases the HDFC Life Systematic Retirement Plan at the age of 40. She chooses a limited premium payment term of ten years and asks to start receiving the income when she turns 65. For ten years, she pays an annual premium of INR 1,50,000. The corpus earns income that gets reinvested every year for 25 years. Sneha helps look after her elderly retired parents. At 51, she suffers cardiac arrest. The plan provides her mother, her beneficiary, with the payout of the accumulated sum. Sneha's mother and father use the corpus to maintain their standard of living.
If Sneha survived until 65, she would have received an annual payout every year for the rest of her life. The amount would help her fulfil her retirement goals.
Why Choose a 10-Year Retirement Plan?
Let's better understand why you should opt for a 10-year plan.
Time Advantage

A 10-year retirement plan lets you create a corpus later in life. It ensures you can safeguard your retirement even in your 40s and 50s.

Flexibility and Adaptability

Short, 10-year plans provide the flexibility required to adapt to changing needs. Once you complete the 10-year period, you can explore other financial avenues, if required, to meet your goals.

Risk Mitigation

A 10-year plan like the HDFC Life Systematic Retirement Plan offers guaranteed income for life. The deferred annuity plan helps you balance the risk from market-linked investments in your portfolio.
Things to Consider Before Selecting a 10-Year Retirement Plan
Before selecting a 10-year plan for your retirement, you must consider the following:
Retirement Timeline

Before you start planning your retirement, consider when you want to retire. Many people today want to retire early and explore the world in their 50s and 60s. Some retirement plans only allow you to enjoy returns once you reach 58 or 60. Decide when you want to retire and select a plan accordingly.

Retirement Goals

What do you envision when you think about retirement? Do you hope to spend time travelling with loved ones or pursuing your forgotten hobbies? Your retirement goals will help you understand how much you need once you retire.

Current Finances

Take a moment to assess your assets, income sources, liabilities, and investments. Now evaluate how much you still need to secure your retired life. Identify plans that help bridge the gap.

Risk

How much risk can you take based on your retirement goals and needs? Many people in their 40s prefer 10-year plans with minimal risk. Guaranteed pension and retirement plans could work in your favour.

Inflation Rate

While calculating your retirement corpus, remember to consider the impact of inflation. Ideally, select plans that offer higher returns than the inflation rate. These policies safeguard the value of your money and help you meet your retirement goals.
Selecting the ideal retirement plan or pension plan for your needs helps you maintain financial independence when you retire. Consider the options available and choose the best one for your needs. Ensure you evaluate the life coverage component to safeguard your family's financial future. Once you pick a 10-year retirement plan, check the progress regularly. You can adjust your finances to ensure you build a significant corpus to fulfil your dreams.
Related Article
ARN - ED/06/23/2564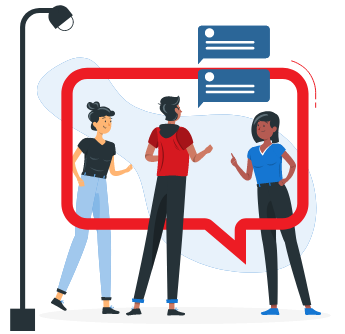 Not sure which insurance to buy?
Talk to an
Advisor right away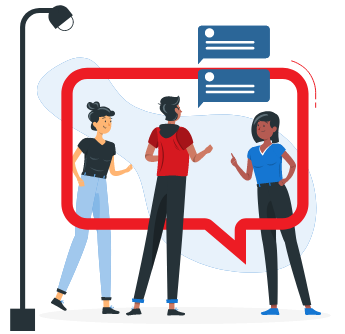 We help you to choose best insurance plan based on your needs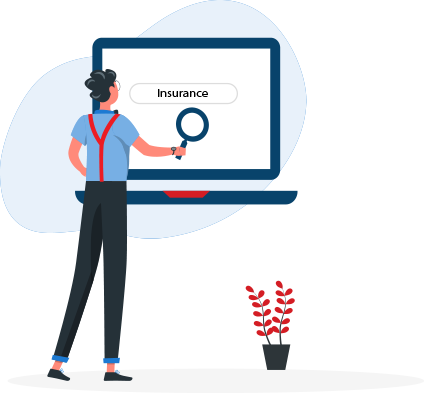 HDFC Life Systematic Retirement Plan (UIN:101N143V06) is an Individual/ Group, Non-Participating, Non linked, Savings Deferred Annuity Plan. Life Insurance Coverage is available in this product.