HDFC Life ClassicAssure Plus

Investment

HDFC Life ClassicAssure Plus

Investment

HDFC Life ClassicAssure Plus

Investment
For NRI Customers
(To Buy a Policy)
Call (All Days, Local charges apply)

Email ID

Whatsapp
---
(If you're our existing customer)
Call (Mon-Sat, 10am-9pm IST, Local Charges Apply)

Email ID
For Online Policy Purchase
(New and Ongoing Applications)
---
Branch Locator
For Existing Customers
(Issued Policy)
Whatsapp

Call (Mon to Sat, from 10 am to 7 pm, Call charges apply)

Email
---
Fund Performance Check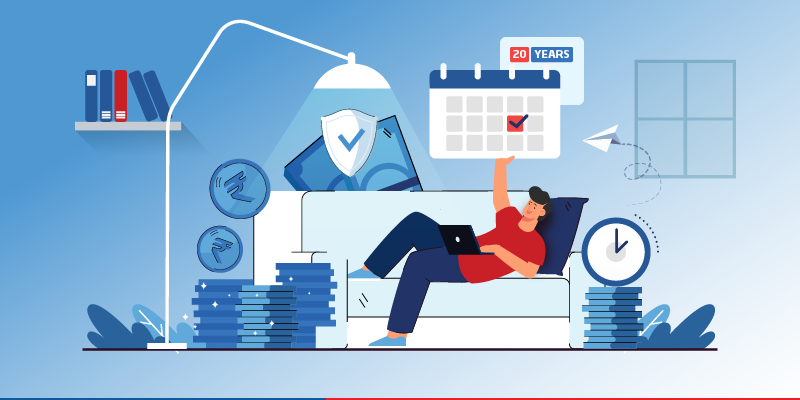 Table of Contents
Every young Indian today wants to secure their financial future. They start saving and investing from a young age, hoping to fulfil their long-term aspirations. A 20-year savings plan provides stability and the potential for significant financial growth over two decades. Whether you are a young professional or a family-oriented individual, a 20-year investment plan provides wealth building and life insurance coverage to offer financial security for a brighter future.
What is a 20-Year Investment and Savings Plan?
Investment and Savings plans are financial products designed to help you accumulate funds for a given period. An investment and savings plan for 20 years enables you to achieve long-term financial goals by combining disciplined savings with returns on investment. You pay regular premiums for the upkeep of your savings plan over 20 years. The amount gets invested in various financial tools to help you grow a corpus for your future financial goals.
How Does a 20-Year Investment and Savings Plan Work?
A 20-year investment and savings plan involves investing a fixed amount of money at regular intervals over twenty years. You can select investment avenues based on your financial goals and risk appetite. These investments aim to generate returns and grow the invested capital over the specified period. Savings plans offer premium payment flexibility. You can choose between a lump-sum investment at the beginning or regular contributions throughout the twenty years.
Why Choose a 20-Year Investment and Savings Policy?
A savings and investment plan can boost your long-term financial growth. Let's better understand why you should consider these policies in your investment plan for 20 years.
To Fulfil Long-Term Goals
A 20-year investment and savings plan allows you to systematically save towards long-term financial goals, such as building a retirement corpus, funding your child's higher education, or achieving financial independence. The extended duration of the plan ensures that your investments align with your long-term objectives.
For Wealth Accumulation
By consistently investing in a 20-year savings and investment plan, you can harness the power of compounding. Over time, the returns generated from your investments get reinvested, leading to the exponential growth of your invested capital.
To Diversify Your Portfolio and Mitigate Risks
A well-structured 20-year investment and savings plan diversifies your investments across different asset classes, reducing the overall risk and enhancing potential returns. This diversification strategy helps protect your investments from market volatility and provides stability over the long run.
For Tax Benefits
Many plans offer life insurance coverage, making them eligible for tax deductions under Section 80C of the Income Tax Act1. Consult a tax advisor to learn how an investment and savings plan could minimise tax liabilities.
To Build a Disciplined Savings Habits
A 20-year savings and investment plan fosters a disciplined approach to savings. By committing to regular contributions, you cultivate a habit of setting aside a fixed amount, ensuring financial stability and security in the long run.
Things to Consider Before Investing in a 20-Year Investment and Savings Plan
Evaluate all your options before selecting a 20-year savings investment plan. Assess the following criteria to make an informed decision about your finances.
Financial Goals
Clearly define your financial goals and objectives for the next 20 years. Are you saving for your child's education, buying a house, or saving for retirement? Understanding your goals will help you determine the amount of money you need to invest.
Risk Appetite
Assess your risk tolerance level. Different investment plans carry varying levels of risk. Consider your comfort level with market fluctuations and volatility. You can opt for more conservative investment options if you have a lower risk tolerance. On the other hand, if you are comfortable with higher risks, you may choose investment plans with exposure to equities.
Investment Horizon
Evaluate your investment horizon. A 20-year savings investment plan helps with long-term growth. Investing for the entire duration maximises your returns. Consider your future financial commitments and ensure you can maintain the investment plan without interruptions.
Flexibility
Check if the savings plan offers flexibility for premium payments, withdrawals, and switching between funds. Life is unpredictable. Having the ability to adjust your investments as per your changing financial circumstances can be beneficial.
Reputation and Previous Performance
Research and choose a life insurance company with a strong track record in the market. Look for companies with a history of delivering consistent returns, excellent customer service, and financial stability.
The Fine Print
Carefully read and understand the terms and conditions of the investment plan before committing. Pay attention to lock-in periods, surrender values, policy exclusions, and other crucial details.
Individuals looking for long-term growth potential, a goal-oriented approach, tax benefits, and life insurance coverage can invest in a 20-year investment and savings plan. Consider your risk tolerance and investment strategy while choosing a plan. Starting early, staying committed, and regularly reviewing your investments can maximise the benefits of compounding and secure your financial future.
Related Article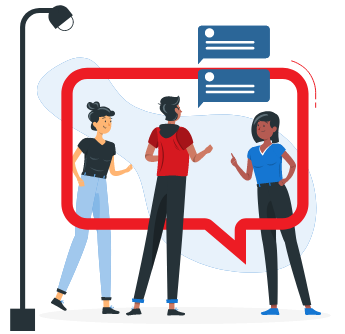 Not sure which insurance to buy?
Talk to an
Advisor right away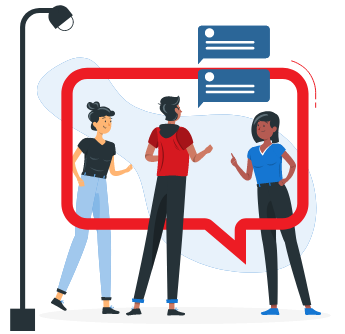 We help you to choose best insurance plan based on your needs