HDFC Life ClassicAssure Plus

Investment

HDFC Life ClassicAssure Plus

Investment

HDFC Life ClassicAssure Plus

Investment
For NRI Customers
(To Buy a Policy)
Call (All Days, Local charges apply)

Email ID

Whatsapp
---
(If you're our existing customer)
Call (Mon-Sat, 10am-9pm IST, Local Charges Apply)

Email ID
For Online Policy Purchase
(New and Ongoing Applications)
---
Branch Locator
For Existing Customers
(Issued Policy)
Whatsapp

Call (Mon to Sat, from 10 am to 7 pm, Call charges apply)

Email
---
Fund Performance Check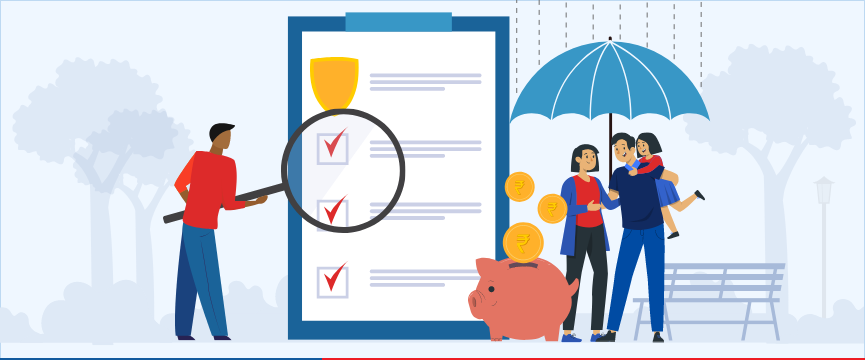 Nobody ever knows how their life is going to pan out. You may win the lottery tomorrow or may get that job offer you've been dreaming about for years. You may choose to set up your own business or want to ensure that your children will never have to struggle to achieve any of their dreams. To help you meet all your financial goals you need to do one simple thing – invest in insurance.
If you aren't sure whether life insurance is the perfect fit for you, here are just 10 reasons why investing in a good policy will help you with all your needs:
1. It helps you save on taxes
If nothing else, you should purchase insurance simply because you can get tax deductions on the premiums you pay.
2. It helps you plan for retirement
Not every kind of insurance can help you plan for retirement. Thankfully, several insurance providers have tailor-made retirement plans that you can invest in. The earlier you purchase one of these plans, the more money you will have to enjoy once you decide to retire.
3. It will help your family pay off debts
We never know what life has in store for us. If anything were to happen to you, your family may have to deal with a car loan, or a credit card bill, or other types of loans. The payout from a life insurance policy can help your loved ones repay these debts.
4.  It isn't too expensive
The earlier you start your insurance policy, the more it will benefit you. As a young individual who is in great health, your premiums are likely to be lower, while the insurance cover will be higher.
5. It can help take care of your business
If you run your own company, then you should definitely invest in a term plan. This short-term cover option has incredibly low premiums but offers a generous pay out in case anything were to happen to you. The sum will help your business partner settle all your accounts.
6. It can help you fulfil long-term plans
Depending on the insurance plan you choose, you can invest small amounts that will accumulate over time to help you purchase your dream home or start up that business you've always dreamed about.
7. It provides a financial safety net
As an earning member of your family, your loss will not only hurt your family emotionally, but also financially. If you have a good life cover, your family will have a financial safety net to help them through their grief.
8. It serves as a saving tool
You should look at your insurance policy as your very own piggy bank. Apart from keeping a part of your salary safe, many policies will also allow you to borrow money against your insurance – which can help at times when you need to liquidate assets.
9. It is customisable
Depending on the kind of provider and policy you choose, you may be able to customise your plan to include any personal health problems or major illnesses. This offers you and your family greater protection.
10. It offers mental peace
More than anything, insurance offers you complete peace of mind. When you have insurance on your side, you know that you've done whatever you can to secure the financial future of your family.
If you're ready to invest in a good insurance policy, make sure you check out the plethora of options that HDFC Life has to offer. They've got a plan for every individual and for your every need.
Tax Articles
Subscribe to get the latest articles directly in your inbox
Life & Term Articles
Investment Articles
Here's all you should know about life insurance.
We help you to make informed insurance decisions for a lifetime.