HDFC Life ClassicAssure Plus

Investment

HDFC Life ClassicAssure Plus

Investment

HDFC Life ClassicAssure Plus

Investment
For NRI Customers
(To Buy a Policy)
Call (All Days, Local charges apply)

Email ID

Whatsapp
---
(If you're our existing customer)
Call (Mon-Sat 10am-7pm, Local Charges Apply)

Email ID
For Online Policy Purchase
(New and Ongoing Applications)
---
Branch Locator
For Existing Customers
(Issued Policy)
Whatsapp

Call (Mon to Sat, from 10 am to 7 pm, Call charges apply)

Email
---
Fund Performance Check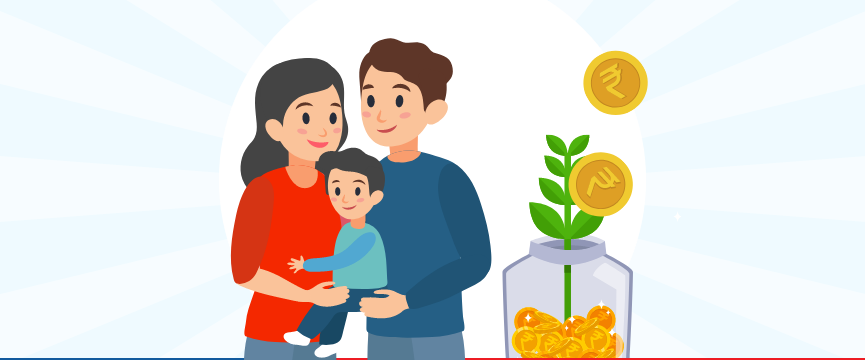 One very difficult aspect of securing your child's education is choosing the most appropriate child investment plans. Here is a strategy that may be used to choose amongst different plans.
Investment strategy for Children's Investment Plan

You must start by listing definitive goals, such as the child's desired education and its costs. This will help you determine how much you need to save each month and also assess the amount you are able to afford after meeting all your regular expenses. However, you must bear in mind that funding studies may also be done using loans. Therefore, saving for your child's education does not have to mean cutting down on other aspects, such as healthcare and retirement.As the financial goal gets closer, it is advisable to reduce your equity exposure to decrease the risk of unfavorable market movements.
Importance of inflation quotient
Your strategy to choose the best investment plans for children must take into consideration the inflation quotient. Inflation results in the significant rise in the education costs each year. Generally, education expenses increase faster than the inflation rate. Therefore, it is needed that you start saving for your children's education early and also consider the time factor. If your child aims to study abroad, you also need to consider the fluctuations in the exchange rates. You may be able to overcome all these limitations through a consistent investment strategy.
Different investment options for your child
Conventional products like fixed deposits may be insufficient to meet your child's education expenses. You need to consider other products, such as equity funds, balanced funds, and shares. Based on the time horizon, you may choose among the following investment plans.
If your child will require the corpus within a period of five years, opting for debt mutual funds is advisable. Such funds are able to deliver returns that are higher than the inflation quotient while offering liquidity.

For long-term goals, you may combine different financial instruments. You may choose to invest in debt, equities, and gold. Exposure to the stock market is risky; however, equities offer the opportunity to earn higher returns in the long-term.

Public provident fund (PPF) is also one of the best investment plansfor child education. However, you must start this early and invest consistently in building a large corpus.

Several insurance companies offer various children-focused products. You may opt for policies that mature when your child requires the money to pursue higher education.
It is also important to inculcate saving habits since early childhood. Teaching kids the basics of financial planning and involving them in the process is recommended.
When planning to build an education fund, it is important that you evaluate the features, risks, and terms and conditions before making any decision.
Related Articles
Calculate Best Plan for Your Child
ARN: EC/06/2017/9792
Tax Articles
Subscribe to get the latest articles directly in your inbox
Life & Term Articles
Investment Articles