HDFC Life ClassicAssure Plus

Investment

HDFC Life ClassicAssure Plus

Investment

HDFC Life ClassicAssure Plus

Investment
For NRI Customers
(To Buy a Policy)
Call (All Days, Local charges apply)

Email ID

Whatsapp
---
(If you're our existing customer)
Call (Mon-Sat 10am-7pm, Local Charges Apply)

Email ID
For Online Policy Purchase
(New and Ongoing Applications)
---
Branch Locator
For Existing Customers
(Issued Policy)
Whatsapp

Call (Mon to Sat, from 10 am to 7 pm, Call charges apply)

Email
---
Fund Performance Check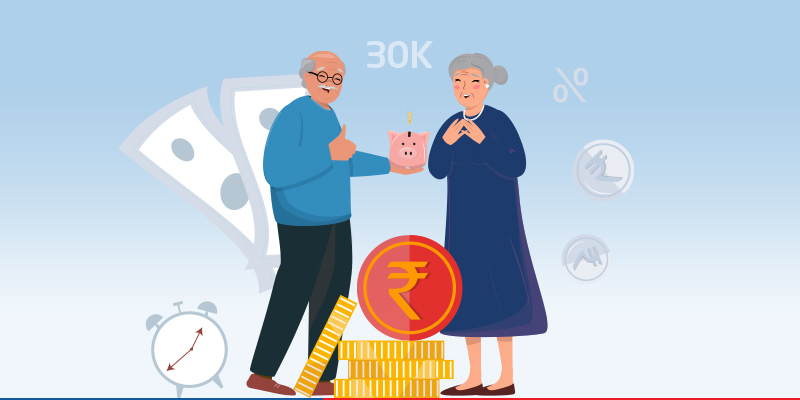 Table of Contents
Everybody strives to enjoy a comfortable retirement. A pension provides certainty and peace of mind in our unpredictable world. A reliable pension amount provides financial stability when you need it most. However, maintaining a monthly pension of Rs. 30,000 requires careful planning and consideration. You can opt for a pension plan to meet your goal. These policies provide avenues to grow a corpus while providing life insurance coverage. Let's learn how you can work towards the goal to get a pension of 30,000 per month.
How to Get a Pension of 30,000 Every Month?
You can safeguard your financial future by following these steps:
Start Early and Maintain Consistency
The key to building a substantial retirement corpus is starting early and remaining consistent in your efforts. When you save at a young age, you can take advantage of compounding returns and give your investments more time to grow exponentially. Allocate a portion of your income towards retirement savings every month and make it a non-negotiable priority. Automate your savings to ensure regular contributions without fail.
Diversify Your Portfolio
A diverse portfolio mitigates risks while maximising returns. Consider allocating funds across various asset classes. While planning for your pension, consider fixed-income or other safe financial tools to safeguard your corpus and financial future. Consider consulting a financial advisor to help identify the ideal assets for your financial situation, risk appetite, and goals.
Evaluate Available Pension Plans
Pension plans help provide a regular income stream during your golden years. Identify options like HDFC Life Guaranteed Pension Plan, which enables you to build a significant corpus to provide a monthly pension payout of Rs. 30,000. Apart from helping you grow your money, the policy offers life insurance coverage, safeguarding your family's financial future. Once you identify a plan, you can decide between immediate and deferred annuity payout options.
Make Adjustments Regularly
While planning your finances, consistency is the key. Ensure you revisit your investments regularly and make necessary adjustments to meet your goals. Review the returns from various plans and identify new avenues that benefit you. Whenever your financial situation changes, consider if you can invest more towards your retirement.
Consider Additional Income Options
Along with your pension plan, consider other financial tools that can help you plan for a safe retirement. You could think about purchasing real estate to earn rent or pursue a hobby to generate more income. Diversifying your income sources boosts financial stability and gives you more control over your retirement lifestyle.
Benefits of Opting for a Pension Plan
Many young professionals today use diverse financial tools to save for retirement. However, pension plans remain popular. Let's better understand the benefits they offer:
Life-long Income
Most pension and annuity plans today provide life-long income, ensuring you never worry about outliving your savings. 
Flexibility
Pension plans allow you to select the policy tenure, premium payment terms, and pension payout frequency. You can tailor pension policies based on your financial situation and future goals.
Insurance Coverage
Pension plans often provide life insurance coverage, safeguarding your family's financial future during a difficult time.
Low Risk
Pension plans like HDFC Life Guaranteed Pension Plan use the power of compounding to grow a corpus while limiting your exposure to risk. Most pension plans rely on safe investment avenues and high interest rates to build a corpus.
Securing a monthly pension of Rs. 30,000 requires careful planning, consistent savings, and strategic investments. Starting early and maintaining a disciplined savings habit can give you a head start in building a robust retirement corpus. Diversifying your investments, considering pension plans, monitoring your portfolio regularly, and exploring additional income streams are crucial steps towards achieving your pension goals. Remember, it is never too late to start planning for your retirement. Take control of your financial future today and enjoy a worry-free retirement tomorrow.
Related Article: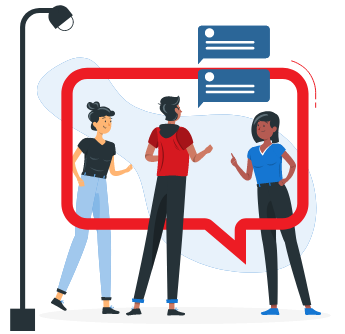 Not sure which insurance to buy?
Talk to an
Advisor right away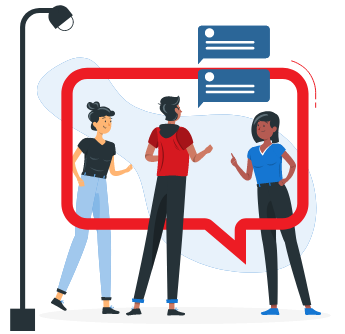 We help you to choose best insurance plan based on your needs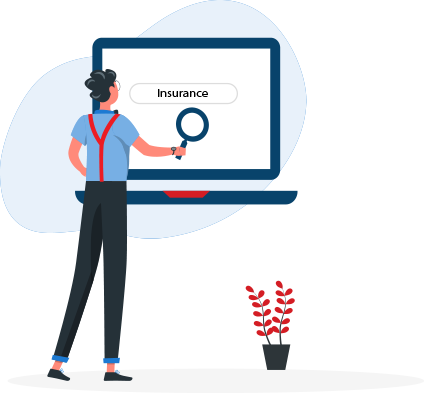 HDFC Life Guaranteed Pension Plan (UIN: 101N092V11) is a non-linked non-participating pension plan. Life Insurance Coverage is available in this product.