HDFC Life ClassicAssure Plus

Investment

HDFC Life ClassicAssure Plus

Investment

HDFC Life ClassicAssure Plus

Investment
For NRI Customers
(To Buy a Policy)
Call (All Days, Local charges apply)

Email ID

Whatsapp
---
(If you're our existing customer)
Call (Mon-Sat 10am-7pm, Local Charges Apply)

Email ID
For Online Policy Purchase
(New and Ongoing Applications)
---
Branch Locator
For Existing Customers
(Issued Policy)
Whatsapp

Call (Mon to Sat, from 10 am to 7 pm, Call charges apply)

Email
---
Fund Performance Check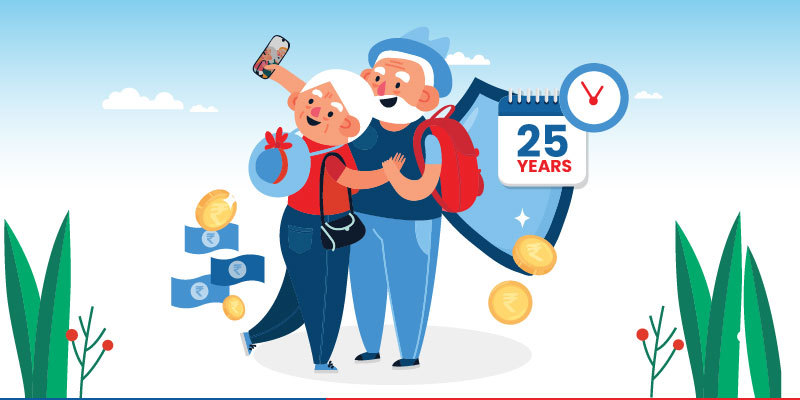 In this policy, the investment risks in the investment portfolio is borne by the policyholder
Every working person understands the importance of saving and investing for the future. Without adequate planning, you risk not having enough to enjoy a fulfilling retired life. Young professionals have started investing early to secure their golden years. Let's see how you can use a 25-year retirement plan to enjoy retirement.
What Is a 25-Year Retirement Plan?
A 25-year retirement plan provides the financial tools to build a retirement corpus over 25 years. Many retirement plans use compounding interest to grow the corpus and offer guaranteed returns. However, when you have 25 years to plan, you can opt for a Unit-Linked Insurance Plan (ULIP) like HDFC Life Click 2 Retire*. The policy lets you choose funds to invest your premiums. They offer a guaranteed vesting amount with market-linked returns and life insurance coverage, enabling you to secure your family's financial future.
How Does a 25-Year Retirement Plan Work?
We can understand how a 25-year retirement plan works with an example. Akash is a 30-year-old marketing executive. Since college, he has followed a strict savings plan that allowed him to meet his financial goals. Akash followed the same strategy while working. He put 20% of his income into a separate savings account. Akash used the saved amount to pay annual premiums of INR 1,50,000 for 25 years for his HDFC Life Click 2 Retire plan. He selected a mix of debt and equity funds to earn market-linked returns. After 15 years, Akash decided to make changes to his fund allocation. He moved from an equity-heavy investment to a debt-heavy portfolio to safeguard his corpus and earn steady returns. Akash decided to retire early at 57. He withdrew 60% of the accumulated corpus and purchased an immediate annuity with the balance. It provides a stable income for the rest of his life, allowing him to enjoy his retirement and fulfil his goals. For the 25 years that Akash maintained the retirement plan, he also received life insurance coverage. If anything happened to him during the policy tenure, his beneficiary or heir would have received a payout.
Why Choose a 25-Year Retirement Plan?
Let's better understand why you should opt for a 25-year plan.
Long Investment Horizon

A 25-year plan provides sufficient time to build a significant corpus for your golden years. You can grow your wealth to battle the impact of inflation on your finances and enjoy a secure retirement.

Builds Financial Discipline

A 25-year plan encourages you to save and invest regularly. It builds good financial discipline, which helps you meet other financial goals.

Life Insurance Coverage

These plans also offer life coverage, securing your family's financial future. If anything happens to you during the policy tenure, your beneficiary receives a payout, enabling your family to maintain financial stability during a difficult time.

Guaranteed Returns#

A 25-year retirement plan offers guaranteed benefits, securing your financial future. The added insurance coverage ensures your loved ones maintain financial stability even if something happens to you.

Investment Flexibility

The HDFC Life Click 2 Retire plan offers the flexibility to select how your money gets invested and grows. If you're risk-averse, you can opt for guaranteed vesting benefits on maturity or limit your investment to safe avenues like debt funds.

Tax Benefits

The HDFC Life Click 2 Retire* plan provides tax benefits## based on prevailing laws.
Things to Consider Before Selecting a 25-Year Retirement Plan
You must evaluate these factors before selecting a 25-year plan.
Retirement Timeline

When do you want to hang up your work boots? While some people opt for early retirement, others who enjoy good health in their 60s hope to retire later than usual. Consider your personal goals and outline your ideal retirement age. Understand the timeline you're working with and find plans that help you build a corpus accordingly.

Retirement Goals

How do you want to spend your time when you no longer have a 9 to 5? Many retirees start small consultancies or learn how to play a musical instrument. Evaluate how much your retirement goals could cost. Then identify plans that will help you accomplish them.

Existing Assets

While planning your future finances, do not forget about existing assets. Consider your future income from property and other investments. Evaluate how much you still need and look for plans to help you bridge the gap.

Insurance Coverage

Retirement plans offer insurance coverage. You must ensure the policy provides your loved ones with adequate funds to maintain their financial stability. Calculate your Human Life Value (HLV) and look for plans that provide the needed cover.

Inflation Rate

Consider the inflation rate and how it could impact your future finances. You want to identify retirement options that offer higher returns than inflation to secure your financial future.
Once you know what you're working towards, you can identify a 25-year retirement plan that aligns with your needs. Saving and investing over 25 years provides enough time to build an adequate corpus so you can fulfil your retirement goals. Ensure you evaluate your retirement timelines and goals before selecting a plan for the future.
Related Articles
ARN - ED/06/23/2563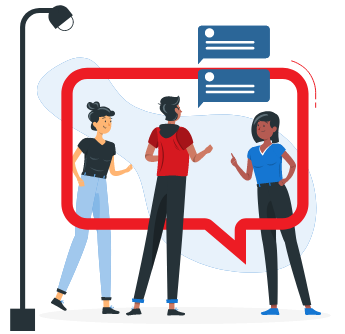 Not sure which insurance to buy?
Talk to an
Advisor right away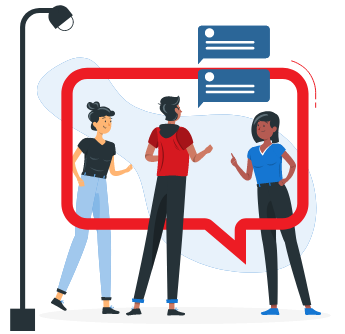 We help you to choose best insurance plan based on your needs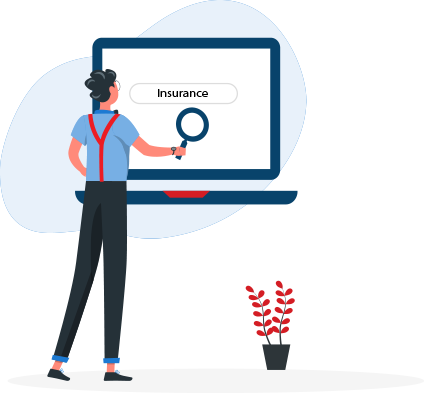 ##Tax benefits are subject to provisions as per Income Tax Act, 1961. Tax laws are subject to changes.
# Guaranteed Benefit is paid on survival during policy term provided all due premiums are paid during the premium payment term.
The Unit Linked Insurance products do not offer any liquidity during the first five years of the contract. The policyholders will not be able to surrender or withdraw the monies invested in Unit Linked Insurance Products completely or partially till the end of fifth year.
* HDFC Life Click 2 Retire (UIN No: 101L108V04,) is a Unit Linked Pension Product. Life Insurance Coverage is available in this product.
Unit Linked Life Insurance products are different from the traditional insurance products and are subject to the risk factors. The premium paid in Unit Linked Life Insurance policies are subject to investment risks associated with capital markets and the NAVs of the units may go up or down based on the performance of fund and factors influencing the capital market and the insured is responsible for his/her decisions. HDFC Life Insurance Company Limited is only the name of the Insurance Company, HDFC Life Click 2 Retire (UIN No: 101L108V04,) is only the name of the unit linked life insurance contract. The name of the company, name of the contract does not in any way indicate the quality of the contract, its future prospects or returns. Please know the associated risks and the applicable charges, from your Insurance agent or the Intermediary or policy document of the insurer. The various funds offered under this contract are the names of the funds and do not in any way indicate the quality of these plans, their future prospects and returns. Insurance policies are underwritten by HDFC Life. Purchase of Insurance Policy is voluntary