HDFC Life ClassicAssure Plus

Investment

HDFC Life ClassicAssure Plus

Investment

HDFC Life ClassicAssure Plus

Investment
For NRI Customers
(To Buy a Policy)
Call (All Days, Local charges apply)

Email ID

Whatsapp
---
(If you're our existing customer)
Call (Mon-Sat 10am-7pm, Local Charges Apply)

Email ID
For Online Policy Purchase
(New and Ongoing Applications)
---
Branch Locator
For Existing Customers
(Issued Policy)
Whatsapp

Call (Mon to Sat, from 10 am to 7 pm, Call charges apply)

Email
---
Fund Performance Check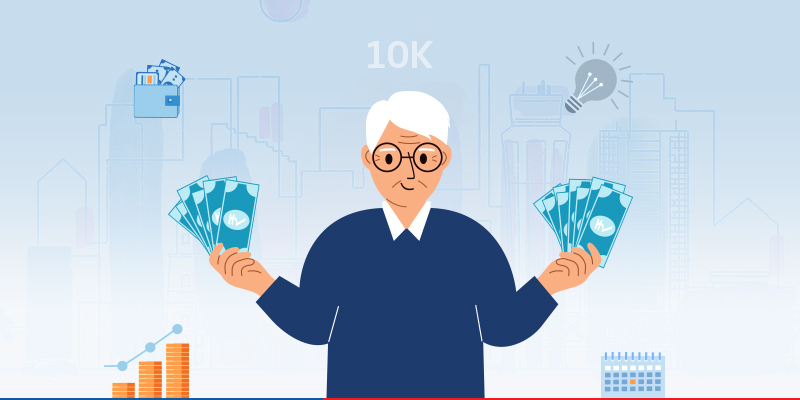 Table of Contents
Retirement planning is a crucial aspect of financial management. It helps ensure a secure and comfortable future. A reliable source of income during your golden years can help you maintain your standard of living without worrying about inflation. Pension plans also provide life insurance coverage, securing your family's financial future in your absence. You can find best pension plans that offer a monthly payout of Rs. 10,000, helping you enhance your retirement savings and manage financial obligations. Let's better understand how to get a pension of 10,000 per month.
Understanding the Need for a Pension
People transition from an active income-earning period to a relaxed lifestyle during retirement. Prudent planning and a pension plan can help you manage regular expenses and fulfil other goals during your golden years. A reliable pension plan provides a fixed monthly amount enabling you to manage your finances. These policies also offer life insurance coverage, allowing you to secure your family's finances during a difficult time.
The Advantages of a Pension Plan
When you get a pension plan, you enjoy the following benefits:
Financial Security
A pension plan provides a steady income stream, ensuring adequate funds to meet your financial needs.
Tax Benefits
Pension plans offer tax benefits under Section 80C of the Income Tax Act1. Consult a tax advisor to determine how to maximise your pension benefits while minimising your tax liabilities.
Flexibility and Customisation
Pension plans allow you to choose your premium payment terms and payout conditions. You can select an annuity for life or a fixed payout based on your requirements. Many policies offer a lump-sum payment with monthly pensions, providing more financial flexibility and freedom.
How to Plan to Get a Pension of 10,000 Per Month
Prudent planning can help you secure a monthly pension of Rs. 10,000. Follow these steps to plan for stability in your golden years:
Start Early
The earlier you start investing in a pension plan, the better. The power of compounding allows your investments to grow over time, enabling you to accumulate a substantial corpus for retirement.
Contribute Regularly
Opt for a pension plan that allows flexible premium payments. Commit to regular contributions to ensure your pension fund grows steadily and meets your desired target amount.
Assess Your Retirement Needs
Calculate your estimated retirement expenses and income requirements. Consider inflation, healthcare costs, and lifestyle expectations to determine the amount required.
Research and Compare
Conduct thorough research to identify insurance providers offering pension plans. Compare the features, benefits, charges, and reputation of different offerings to make an informed decision.
Consult a Financial Advisor
Seeking advice from a financial advisor can help you navigate the complexities of pension plans and choose the most suitable option. They can assess your financial goals and risk tolerance and guide you accordingly.
Read the Terms and Conditions
Read the policy documents carefully to understand the terms and conditions, including the eligibility criteria, premium payments, surrender charges, and withdrawal rules. Be aware of any penalties or restrictions associated with the plan.
Review and Adjust
Regularly review your pension plan to assess its performance and make necessary adjustments. Your financial goals and circumstances may change over time. Ensure you continue to adjust your policy and align it with evolving needs.
Securing a monthly pension of Rs. 10,000 is a prudent step towards building a financially stable future. With a reliable pension plan, you can enjoy the benefits of financial security, tax advantages, and flexibility. Plan early to make the most of the situation and secure your golden years with a steady pension.
Related Article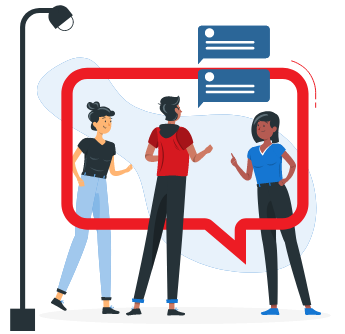 Not sure which insurance to buy?
Talk to an
Advisor right away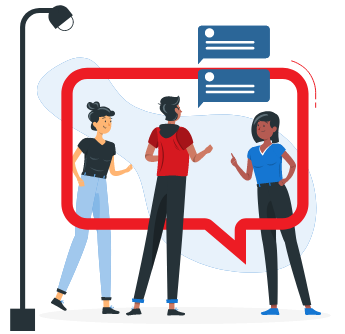 We help you to choose best insurance plan based on your needs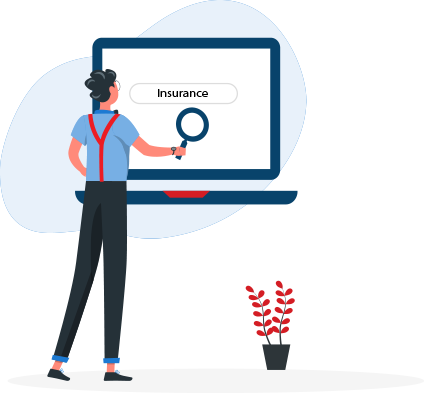 1. Subject to conditions specified u/s 80C of the Income tax Act, 1961.
*Amount of guaranteed income will depend upon premiums paid subject to applicable terms and conditions.