HDFC Life ClassicAssure Plus

Investment

HDFC Life ClassicAssure Plus

Investment

HDFC Life ClassicAssure Plus

Investment
For NRI Customers
(To Buy a Policy)
Call (All Days, Local charges apply)

Email ID

Whatsapp
---
(If you're our existing customer)
Call (Mon-Sat 10am-7pm, Local Charges Apply)

Email ID
For Online Policy Purchase
(New and Ongoing Applications)
---
Branch Locator
For Existing Customers
(Issued Policy)
Whatsapp

Call (Mon to Sat, from 10 am to 7 pm, Call charges apply)

Email
---
Fund Performance Check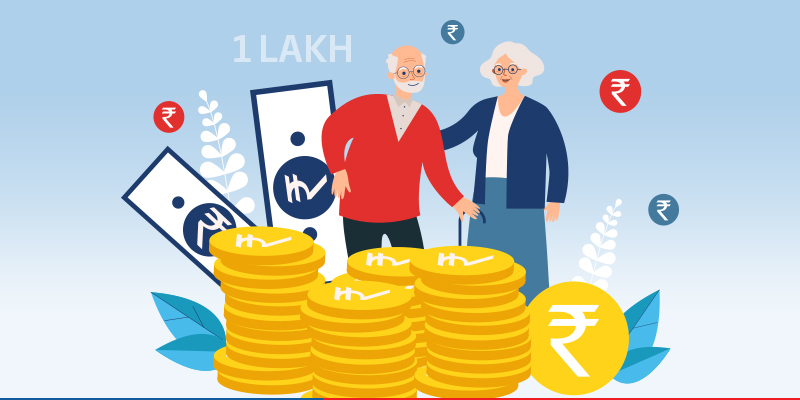 Table of Contents
In this policy, the investment risks in the investment portfolio is borne by the policyholder
A safe and secure retirement requires prudent planning. Creating a corpus for your golden years lets you maintain your standard of living and enjoy peace of mind. Getting a monthly pension of Rs. 1, 00,000 requires advance planning and careful consideration. You can opt for a pension plan to build a corpus and enjoy life coverage. Let's see how a pension plan can help you get a pension of 1 lakh per month. 
How to get a Pension of 1-Lakh Every Month?
Careful planning helps safeguard your financial future and receive a monthly pension. You can follow these steps to protect your financial future:
Start Early and Stay Consistent
You require time to build a substantial retirement corpus. Saving in your 20s and 30s allows you to benefit from compounding returns and long investment timelines. Keep aside a portion of your monthly salary to invest in your retirement. Automate your savings to ensure you build a steady corpus.
Diversify Your Portfolio
Identify investment avenues that allow you to diversify your portfolio. Plans like HDFC Life Click 2 Retire plan empower you to take charge of your finances and select investment options that work for you and your goals. Consider selecting funds across asset classes to diversify your portfolio and minimise risk while maximising returns. Assess your financial situation, risk appetite and goals before deciding.
Consider Your Options
Research the market to identify pension plans that work for you. Individuals who are risk-averse can select guaranteed income plans. Conversely, those with a high risk appetite can opt for options like HDFC Life Click 2 Retire, which provides exposure to equity investments. Identify policies with life insurance coverage to protect your family's financial future.
Make Adjustments
Ensure you take time to evaluate your investments regularly. Check whether you are earning returns at the expected rate. Make necessary adjustments to meet your financial goals. Identify new investment avenues that benefit you and consider investing more as your financial situation changes.
Think About Other Income Options
Secure your golden years by looking for other income sources to boost your pension. Consider real estate investment for rental income or pursue hobbies that allow you to earn. Receiving income from multiple sources helps you enjoy stability once you retire.
Benefits of Opting for a Pension Plan
Pension plans continue to remain a popular way to save for retirement. You enjoy the following benefits when you opt for a pension plan:
Life-long Income
Most pension and annuity plans today provide life-long income, ensuring you never worry about outliving your savings. 
Flexibility
Pension plans allow you to select the policy tenure, premium payment terms, and pension payout frequency. You can tailor pension policies based on your financial situation and future goals.
Insurance Coverage
Pension plans often provide life insurance coverage, safeguarding your family's financial future during a difficult time.
Prudent planning can help you secure a monthly pension of Rs. 1,00,000. You should start early and invest in a disciplined manner to build a robust retirement corpus to safeguard your golden years. Diversifying your investments, considering pension plans, monitoring your portfolio regularly, and exploring additional income streams are crucial steps towards achieving your pension goals. Remember, it is never too late to start planning for your retirement. Take charge of your finances today for a worry-free and secure tomorrow.
Related Article: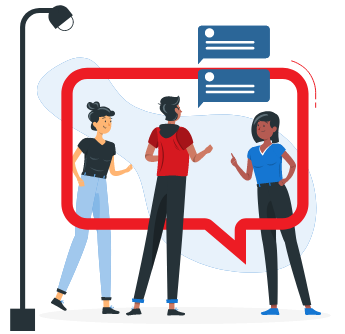 Not sure which insurance to buy?
Talk to an
Advisor right away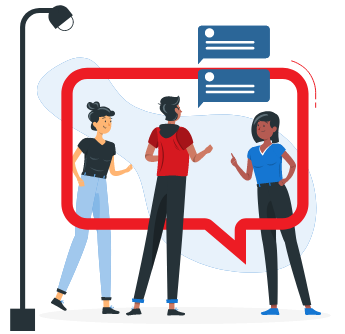 We help you to choose best insurance plan based on your needs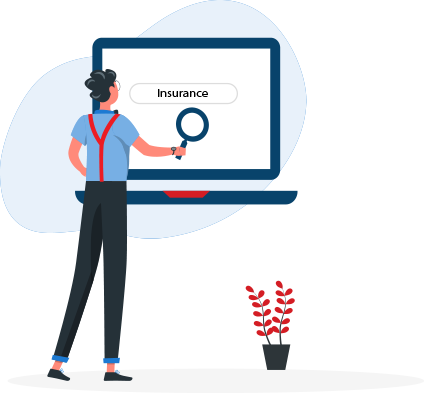 The Unit Linked Insurance products do not offer any liquidity during the first five years of the contract. The policyholders will not be able to surrender or withdraw the monies invested in Unit Linked Insurance Products completely or partially till the end of fifth year.

HDFC Life Click 2 Retire (UIN No: 101L108V04) is a Unit Linked Pension Product.
Unit Linked Life Insurance products are different from the traditional insurance products and are subject to the risk factors. The premium paid in Unit Linked Life Insurance policies are subject to investment risks associated with capital markets and the NAVs of the units may go up or down based on the performance of fund and factors influencing the capital market and the insured is responsible for his/her decisions. HDFC Life Insurance Company Limited is only the name of the Insurance Company, The name of the company, name of the contract does not in any way indicate the quality of the contract, its future prospects or returns. Please know the associated risks and the applicable charges, from your Insurance agent or the Intermediary or policy document of the insurer. The various funds offered under this contract are the names of the funds and do not in any way indicate the quality of these plans, their future prospects and returns.