HDFC Life ClassicAssure Plus

Investment

HDFC Life ClassicAssure Plus

Investment

HDFC Life ClassicAssure Plus

Investment
For NRI Customers
(To Buy a Policy)
Call (All Days, Local charges apply)

Email ID

Whatsapp
---
(If you're our existing customer)
Call (Mon-Sat, 10am-9pm IST, Local Charges Apply)

Email ID
For Online Policy Purchase
(New and Ongoing Applications)
---
Branch Locator
For Existing Customers
(Issued Policy)
Whatsapp

Call (Mon to Sat, from 10 am to 7 pm, Call charges apply)

Email
---
Fund Performance Check
Disclaimer:
The values shown here are only for illustration.
The results are generated based on the information provided. It is not intended to be and must not alone be taken as the basis for an investment decision.
Understand how to plan for your financial goals with the investment calculator. The easy-to-use tool empowers you to plan your investments, estimate returns, and navigate the world of financial security. Investment Calculator by HDFC Life helps you to understand the impact of delaying your Systematic Investment by certain year(s). It helps in simplifying the decision in when to invest get more returns.
What is an Investment Calculator?
Understanding the potential returns on your investment plans helps you make informed decisions while planning for the future. The investment calculator is a powerful tool designed to help you estimate returns on your investments. You can gain valuable insights into your financial future by inputting specific variables into the online investment calculator.
What are the variables Involved in Investment Calculator?
The variables involved in calculating returns on your investments are:
Investment amount
This is the amount you are willing to investment at a certain desired frequency.
Investment frequency
This is the frequency at which you are willing to investment to attain your financial goal.
Length of the investment
This is the time period for this you are willing to continue your investment.
Expected rate of return
This is the % rate of return at which you expect your investment to grow with respect to the investment plan you choose.
How can an Investment Calculator help me?
Our online Investment Returns Calculator will help you better understand how a certain investment will grow over the years. If you'd like to figure out how much you need to invest today to reach a specific target in 10 or 20 years, the Investment Returns Calculator can help you with that as well. It will also break down the returns you are receiving, so you will get a clear picture of how much you can expect in a year, in five years and 10 years. With the help of the Investment Returns Calculator, you can easily plan your future expenditure, savings and investments.
How Does the Investment Calculator Work?
The investment calculator uses a mathematical formula to estimate the future value of an investment. It takes the variables (as mentioned above) you provide and applies the compounding interest formula similar to a compound interest calculator to calculate potential returns on your investment. Compounding reinvests your earnings for exponential growth. Most investments in India use compounding for higher returns, so almost every investment calculator in India works on the compounding interest formula. For your retirement needs you can evaluate the corpus you need with the help of the retirement calculator and if you want to find out your pension requirement then you can use the pension calculator.
Compound Interest Calculation
Compound interest is the magic behind your investment growth. With this method, not only does your initial investment earn interest, but the interest itself earns interest, creating a snowball effect that multiplies your returns.
The formula to calculate compound interest is:
A = P (1 + r/n)nt
Where A is the future value of the investment, P is the principal investment amount, r is the interest rate, n is the number of times the interest gets compounded annually, and t is the overall tenure in years.
We can understand the formula better with an example. Assume you invest Rs. 5,000 every month for the next 15 years. You expect returns of 8% on your investments, and the interest gets compounded annually. We can calculate the future value using the formula.
Future Value = 5,000 (1 + 8/1)(12 x 15)
Future Value = 17, 58,260
Your total investment of Rs. 9, 05,000 will almost double to earn you Rs. 17,58,260 in 15 years.
How to Use the Investment Calculator?
Using the HDFC Life investment calculator is quick and easy. The intuitive design asks for the required information. Once you input your age, investment amount, investment frequency, tenure and expected rate of return, it estimates your returns. The result also provides a handy table to show you how delaying your investment for ten years can impact your earning potential.
Provide the input details – age, investment amount, frequency of investment, time period and expected rate of return.
Advantages of Using the HDFC Life Investment Calculator
The HDFC Life Investment Returns Calculator offers more than just a simple calculation. Apart from showing you how much you will likely get at the end of your investment period, the calculator also shows you how delaying your investment by ten years impacts your return. It compares both scenarios, urging you to invest sooner rather than later to build a significant corpus. Based on your investment capacity, the calculator will provide investment plans that offer the dual benefit of investment and insurance to help keep you, your family, and your finances safe.
Types of Investment Calculators
One-Time Investment Calculator
The calculator helps project your earnings based on a single investment. It is ideal for individuals who want to invest a lump sum in one go.
Monthly Investment Calculator
The monthly investment calculator works better for individuals who want to invest regularly. Individuals with a systematic investment plan can use the monthly calculator to project their returns after regular investments.
More Calculators
At HDFC Life, we offer a variety of calculators to help you make informed decisions about your future finances. You can use the following calculators to help plan your future:
Investment plans as per your financial goals
You can explore the below options in details as per your desired financial goals –
Popular Types of Investments in India
India offers a variety of investment avenues. Here are some of the most popular choices:
Life Insurance
Life insurance is a secure way to protect your loved one's financial future. It provides financial protection when something happens to you, the policyholder. Also, gets tax saving benefits with Life Insurance under prevailing tax laws.
Mutual Funds
Mutual funds empower you to pool funds with other investors to invest in various stocks and bonds. A fund manager looks after the investment to help you make the most of market changes.
Stocks
Investing in the stock market offers ample opportunity to make your money work for you. However, these investments depend heavily on market fluctuations.
Bonds
Bonds are low-risk investment options. Typically, investors earn steady interest on investments made towards government bonds.
Public Provident Fund (PPF)
The PPF is a government-backed long-term savings scheme. It offers a low risk profile, guaranteed returns and tax benefits.
Fixed Deposits
When opening a fixed deposit, investors promise to invest a lump sum amount for a number of years. They earn interest on the amount until maturity. Interest rates may vary from one financial institution to the next.
Gold
Gold is a unique investment. The price does not directly depend on market ups and downs. These investments help individuals protect themselves against inflation since the price of gold will rise accordingly.
Real Estate
Real estate and property investments have the potential for long-term growth. It also provides the opportunity to earn rental income, providing a steady stream of income over time.
Frequently Asked Questions on Investment Calculator
You can use online calculators to determine your investment amount. You can try different variable combinations depending on how much you hope to earn in a specific period. The calculator will provide projections for each combination, helping you estimate how much and how regularly you need to invest to meet your financial goals.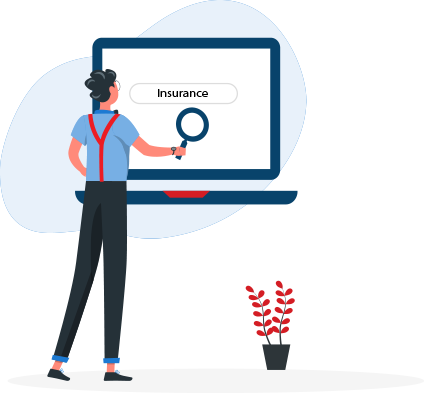 This interactive does not constitute an offer or solicitation for the purchase or sale of any financial instrument or as an official confirmation of any transaction. HDFC Life Insurance Company Limited or any of its affiliates/ group companies shall not be in any way responsible for any loss or damage that may arise to any person from any inadvertent error in the information reported by the interactive.
The information being provided through this interactive is provided for your assistance/ information only and is not intended to be and must not alone be taken as the basis for an investment decision ("Information"). The recipient/ user assume the entire risk of any use made of this Information. Each recipient /user of this interactive should make such investigation as it deems necessary to arrive at an independent decision while making an investment and should consult his own advisors to determine the merits and risks of such investment. The investment discussed or views expressed may not be suitable for all investors. HDFC and its affiliates, group companies, sales staff, financial consultants, officers, directors, and employees may have potential conflict of interest with respect to any recommendation, related information or opinions.
This Information should not be reproduced or redistributed or passed on directly or indirectly in any form to any other person or published, copied, in whole or in part, for any purpose. This Information is not directed or intended for distribution to, or use by, any person or entity who is a citizen or resident of or located in any locality, state, country or other jurisdiction, where such distribution, publication, availability or use would be contrary to law, regulation or which would subject HDFC and its affiliates/ group companies to any registration or licensing requirements within such jurisdiction. The distribution of this Information in certain jurisdictions may be restricted by law, and persons in whose possession this Information comes, should inform themselves about and observe, any such restrictions. The Information given in this interactive is as of the date of this report and there can be no assurance that future results or events will be consistent with this Information. This Information is subject to change without any prior notice. HDFC reserves the right to make modifications and alterations to this statement as may be required from time to time. However, HDFC is under no obligation to update or keep the Information current.
Neither HDFC nor any of its affiliates, group companies, directors, employees, sales staff, financial consultants or representatives shall be liable for any damages whether direct, indirect, special or consequential including health, physical well being, lost revenue or lost profits that may arise from or in connection with the use of the Information. Past performance is not necessarily a guide to future performance.