HDFC Life ClassicAssure Plus

Investment

HDFC Life ClassicAssure Plus

Investment

HDFC Life ClassicAssure Plus

Investment
For NRI Customers
(To Buy a Policy)
Call (All Days, Local charges apply)

Email ID

Whatsapp
---
(If you're our existing customer)
Call (Mon-Sat, 10am-9pm IST, Local Charges Apply)

Email ID
For Online Policy Purchase
(New and Ongoing Applications)
---
Branch Locator
For Existing Customers
(Issued Policy)
Whatsapp

Call (Mon to Sat, from 10 am to 7 pm, Call charges apply)

Email
---
Fund Performance Check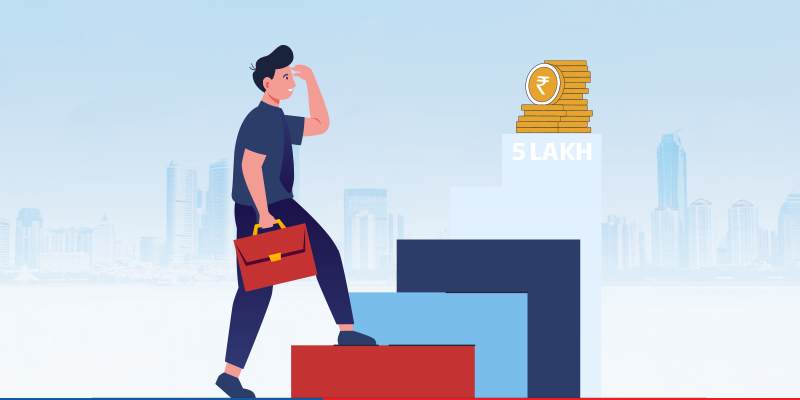 Table of Content
Everybody must plan for the future and build a solid financial foundation. Investing in a savings plan can help you secure your future and achieve your financial goals. A 5-lakh savings plan enables you to accumulate wealth while providing life insurance coverage. Let's explore how these plans can help you meet your future goals.
What is a 5-Lakh Savings Plan?
A 5-lakh savings plan allows individuals to build a corpus of 5 lakhs over a specific period. It focuses on wealth accumulation and financial protection through insurance coverage. By investing in a 5-lakh savings plan, individuals can grow their savings over time while ensuring that their loved ones are financially secure in case of unforeseen events.
How Does a 5-Lakh Savings Plan Work?
When you purchase a 5-lakh savings plan, you agree to make premium payments over a predetermined policy term. The insurance company provides life insurance coverage and safeguards your corpus. Your premiums earn returns that get reinvested, offering exponential growth.
A 5-lakh savings plan provides life insurance coverage. The insurance company offers your beneficiary or heir a payout if anything happens to you during the policy tenure. The amount enables your loved ones to maintain financial stability during a difficult time. Savings plans offer dual benefits. The combination of wealth accumulation and life coverage makes these plans ideal for individuals who want comprehensive financial growth and protection.
Benefits of a 5-Lakh Savings Plan
While planning for the future, you can start small with a 5-lakh investment plan. Here's how these policies benefit you.
Secures Your Financial Future

A 5-lakh savings plan offers financial security. It helps you build a corpus for your future financial goals. The life insurance component secures your family's financial future in case of an unexpected event.

Fulfils Your Goals

You can use the plan to build a corpus of 5 lakhs to help you realise your financial goals and dreams.

Saves Taxes

Your savings plan enjoys tax benefits under Section 80C* and Section 10(10D)* of the Income Tax Act. Consult with a financial or tax advisor to minimise your tax liability.

Diversifies Your Portfolio

Most young professionals look for high-risk, high-reward investments for quick growth. Savings plans provide guaranteed and stable returns. They diversify your investment portfolio and help balance risks.

Offers Financial Flexibility

Many savings plans allow you to choose the premium payment frequency and policy term. You can select options that align with your financial goals and income.
What to Consider When Investing in a 5-Lakh Savings Plan
Before selecting a 5-lakh investment plan, ensure you evaluate the following:
Goals and Timelines

Take a moment to define your future financial goals. Then, set yourself a timeline to achieve them. Once you know what you want, you can find savings plans that align with your objectives.

Available Options

Evaluate the various savings plans that insurance companies offer. Check for options that provide better returns or enhanced benefits through riders.

The Insurance Company

Savings plans provide life insurance coverage. Ensure you check the insurance company's claim settlement ratio and customer reviews. Select a credible company to safeguard your capital, accumulate a corpus, and protect your family's financial future.

Insurance Coverage

You must ensure that the life coverage amount safeguards your family's financial future. Calculate your Human Life Value (HLV) and select a plan accordingly.

Historical Performance

Examine the track record and historical returns of multiple savings plans. The details offer insights into potential returns. However, they do not guarantee future returns, so proceed with caution. Identify policies that provide consistency and stability.
Investing in a 5-lakh savings plan can help you work towards a safe and secure financial future. These plans combine wealth accumulation and life coverage to offer a comprehensive approach to long-term stability. Consider your financial goals, policy features and the insurance company's credibility before choosing a plan. Ensure the policy offerings align with your future aspirations.
HDFC Life Guaranteed Income Insurance Plan
Related Article
ARN - ED/06/23/2679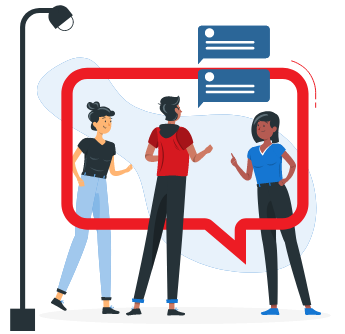 Not sure which insurance to buy?
Talk to an
Advisor right away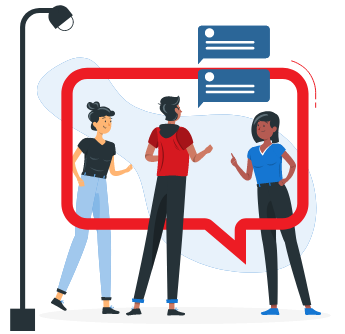 We help you to choose best insurance plan based on your needs
*Tax benefits/deductions are subject to provisions of the Income Tax Act, 1961 and Income Tax Rules made thereunder. Tax Laws are subject to change from time to time.
The customer is requested to seek tax advice from his Chartered Accountant or personal tax advisor with respect to his personal tax liabilities under the Income-tax law