HDFC Life ClassicAssure Plus

Investment

HDFC Life ClassicAssure Plus

Investment

HDFC Life ClassicAssure Plus

Investment
For NRI Customers
(To Buy a Policy)
Call (All Days, Local charges apply)

Email ID

Whatsapp
---
(If you're our existing customer)
Call (Mon-Sat 10am-7pm, Local Charges Apply)

Email ID
For Online Policy Purchase
(New and Ongoing Applications)
---
Branch Locator
For Existing Customers
(Issued Policy)
Whatsapp

Call (Mon to Sat, from 10 am to 7 pm, Call charges apply)

Email
---
Fund Performance Check
Introduction
It is no surprise that people want the best that life has to offer for their families. Perhaps, you are the primary breadwinner of your family and are earning a good enough income to adequately provide your family with necessities and all the comforts of life. After all, your happiness comes from the fact that your family is well provided for.
However, you may have experienced some anxiety at the thought of something that may potentially come in the way of this. Today, life is unpredictable and the best of us experience shocks. If something should happen to you, how will your family cope, financially, in your absence? The only way to be sure about financially providing for your family in your absence is to buy life insurance. This offers you a way of saving your money while collecting a solid corpus should your family need it. Plans like the HDFC Life Sanchay Par Advantage help you in saving and building a corpus for the future of your family, plus give you life coverage.
Why and who must buy?
Consider HDFC Life Sanchay as a viable option for securing your loved ones' financial future, as it is a Non-Linked, Non-Participating, Life Insurance Plan. Especially, if you have dependents and are the sole breadwinner, a life insurance plan is a must. Additionally, for those earning a steady income, it is easy to save and pay premiums of a plan to keep it active and build a substantial amount to secure your family's future. Moreover, life insurance coverage comes with plans that may be tailor-made to match your requirements so it becomes easy for you to opt for one.
Features of HDFC Life Sanchay Par Advantage
How does the HDFC Life Sanchay Par Advantage plan work? This is a non-linked, participating, life insurance plan which can customise your savings plan to cater to your financial and expense requirements.
Under this plan, you can avail of one of two options: the immediate income option and the deferred income option
You are permitted to accumulate survival benefits with this plan.
According to your different milestones as well as your financial objectives, you may choose payout periods.
Certain benefits come with each option you choose.
Benefits of HDFC Life Sanchay Par Advantage
The benefits of the HDFC Life Sanchay Par Advantage plan include the following according to the options you choose under the plan:
You can avail of riders for enhanced coverage scope.
Deferred Income Option - You get a survival benefit and any cash bonuses (if declared) if applicable, a maturity benefit and a terminal benefit if applicable. Beneficiaries also get a death benefit, which is 105% of all premiums paid, if a policyholder does not survive the plan's tenure.
Immediate Income Option - A survival benefit is applicable at the close of each year of the policy. This continues till the death of the policyholder or the end of the policy's term. A maturity benefit is given, if applicable, and a terminal bonus (if declared) may be declared as well. The death benefit with this option is the sum assured which is paid out if the policyholder's demise occurs before the policy term ends. With this option, those who want payouts at intervals can avail of the facility.
Secure Your Future with HDFC Life Sanchay Par Advantage
The HDFC Life Sanchay Par Advantage plan gives you features and benefits that are difficult to refuse and you can guarantee the financial safety of your family at the same time. If you want to be sure of a plan which have you covered in terms of financial freedom for your family, this is the right plan for you. 
Related Article
ARN - ED/05/23/1863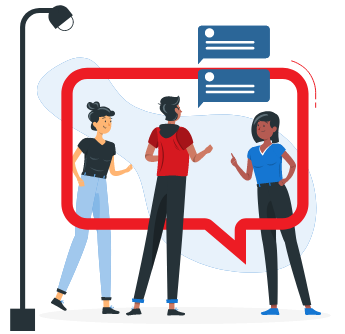 Not sure which insurance to buy?
Talk to an
Advisor right away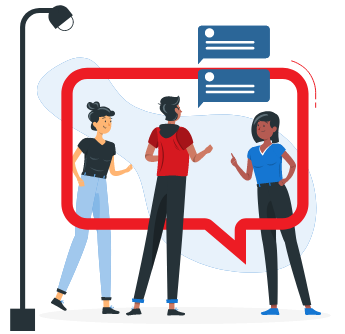 We help you to choose best insurance plan based on your needs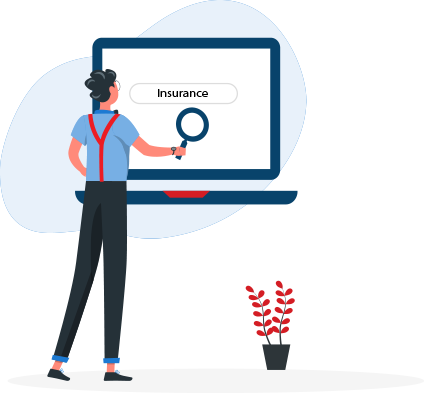 HDFC Life Sanchay Par (UIN: 101N136V03) is a Non-Linked, Participating, Life Insurance Plan. Life Insurance Coverage is available in this product.
12.As per Income Tax Act, 1961. Tax benefits are subject to changes in tax laws.
4.This applies to Income Variant, whereby guaranteed income is paid on survival of Life Assured during the policy term, provided all due premiums are paid during the premium payment term