HDFC Life ClassicAssure Plus

Investment

HDFC Life ClassicAssure Plus

Investment

HDFC Life ClassicAssure Plus

Investment
For NRI Customers
(To Buy a Policy)
Call (All Days, Local charges apply)

Email ID

Whatsapp
---
(If you're our existing customer)
Call (Mon-Sat, 10am-9pm IST, Local Charges Apply)

Email ID
For Online Policy Purchase
(New and Ongoing Applications)
---
Branch Locator
For Existing Customers
(Issued Policy)
Whatsapp

Call (Mon to Sat, from 10 am to 7 pm, Call charges apply)

Email
---
Fund Performance Check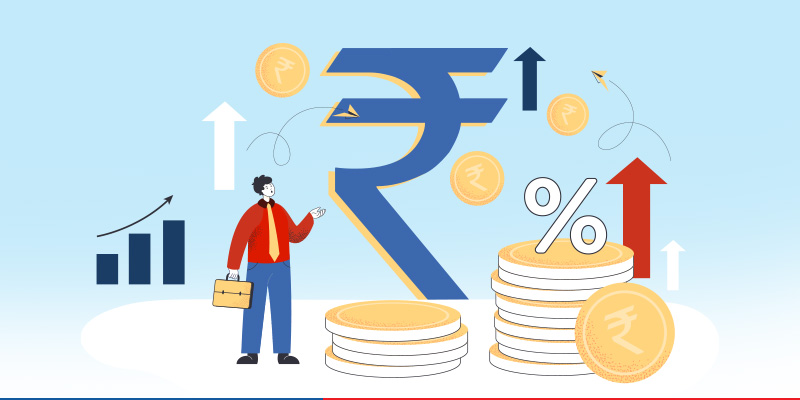 Investing is not a one-time exercise. Rather, it is a long-term endeavour to make the most of every rupee you earn today, so you can secure your future and look forward to a brighter tomorrow. The trick to making your money grow exponentially and create wealth over the long term is to invest smartly. And here are 5 tips that can help with this.
Start Your Investment Journey Early

You may be putting off your investment journey till you start earning a higher income. However, it is always a good idea to start investing as soon as you begin earning any kind of income. This will give you a headstart and allow you to take advantage of time, which is on your side when you are younger.

By investing in assets that offer the benefit of compounding right from your 20s, you allow your money to grow exponentially instead of merely linearly. This, in turn, helps you create wealth over the long term.

Understand Your Risk Profile

Not all investments carry the same level of risk. Some, like fixed deposits and guaranteed savings plans, carry low levels of risk. Others, like direct equity, equity mutual funds and ULIPs may be riskier. You need to choose investments that align with your risk profile — which includes the following three key parameters:

Risk appetite, which defines the amount of risk that you are willing to take
Risk capacity, which defines the amount of risk that you can afford to take
Risk tolerance, which defines the boundaries of risk you can take on

If you are a fairly conservative investor with a low tolerance for risk, you may want to choose safer investments. On the other hand, if you are an aggressive investor, you may be comfortable investing in high-risk-high-reward assets.

Make Goal-Based Investments

Investing without a goal will not be beneficial in the long run. In fact, it may even do you more harm than good, because you may use the returns from your investments on discretionary costs rather than your planned life goals. This is why it is important to choose investments that are aligned with your life goals.

For example, if you want to save up for a down payment on your home, you can choose a medium-term investment that offers returns at the required rate. Similarly, if you wish to secure your post-retirement life, you may want to include the best investment plans for monthly income in your portfolio.

Diversify Adequately

You also need to focus on diversifying your portfolio adequately. Too little diversification will leave your capital concentrated in just a few assets, thus increasing the overall portfolio risk. On the other hand, too much diversification could dilute the returns you earn from various investments. So, you need to strike the right balance between the two to achieve optimal asset allocation and diversification.

Invest Regularly for Optimal Benefits

Lastly, investments need not always be made as lump sum amounts. In fact, you can even invest small sums periodically in different investment schemes and options like mutual funds, life insurance plans, recurring deposits, Public Provident Fund (PPF) and the like.

This kind of investment strategy can be particularly effective for market-linked investments. By investing regularly over a longer period, you need not worry about changes in asset prices or general market volatility. In other words, you need not time the market.
Conclusion
With the pointers outlined above, you can make your investment journey more fruitful and rewarding. The important thing to remember is that your investments must align with your goals if you wish to optimise the outcomes. So, include a healthy mix of the best investment plans for monthly income and long-term returns in your portfolio. And keep your risk profile in mind when you invest.
Related Articles :
ARN - ED/05/23/2061
Tax Articles
Subscribe to get the latest articles directly in your inbox
Life & Term Articles
Investment Articles