HDFC Life ClassicAssure Plus

Investment

HDFC Life ClassicAssure Plus

Investment

HDFC Life ClassicAssure Plus

Investment
For NRI Customers
(To Buy a Policy)
Call (All Days, Local charges apply)

Email ID

Whatsapp
---
(If you're our existing customer)
Call (Mon-Sat 10am-7pm, Local Charges Apply)

Email ID
For Online Policy Purchase
(New and Ongoing Applications)
---
Branch Locator
For Existing Customers
(Issued Policy)
Whatsapp

Call (Mon to Sat, from 10 am to 7 pm, Call charges apply)

Email
---
Fund Performance Check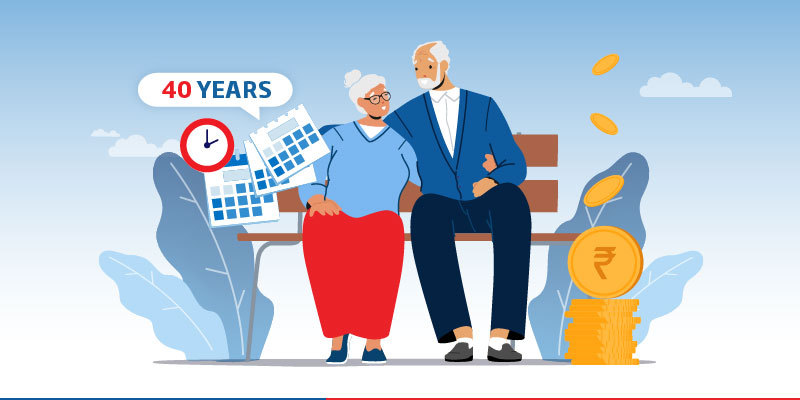 Table of Contents
Young people today understand the importance of planning for the future in advance. Those in their early 20s want to start saving and investing to ensure financial independence in their golden years. A 40-year retirement plan can help young professionals achieve their future goals while providing life insurance coverage. Let's learn more about 40-year plans and how they work.
What is a 40-Year Retirement Plan?
A 40-year retirement plan helps you build wealth over four decades. Policies like HDFC Life Personal Pension Plus offer steady growth over several years to build a corpus that provides financial security once you retire. The premiums for these plans generate returns at a specified interest rate. On maturity, or when you reach the chosen vesting age, you receive regular payments from the corpus. They help you meet your financial obligations once you retire. The plan provides life insurance coverage, securing your family's financial future in your absence.
How Does a 40-Year Retirement Plan Work?
Let's better understand how the plan works with an example. Ajay is a 25-year-old professional. He has been working for the last seven years and wants to start investing for retirement. Ajay selects an HDFC Life Personal Pension Plus plan to safeguard his future. He pays an annual premium for the next forty years. Every year, the accumulated amount earns returns at a pre-defined interest rate. Ajay will receive monthly payments from the accumulated corpus when he reaches the chosen vesting age of 65. During the 40-year tenure, Ajay also has life insurance coverage. If anything happens to him, his beneficiary or heir will receive a payout of the sum assured to maintain financial stability at a difficult time.
Why Choose a 40-Year Retirement Plan?
A 40-year plan provides the following benefits:
Helps Build Financial Discipline
Young professionals who select 40-year plans inculcate good financial habits. They become disciplined in their approach to saving and investing.
Provides Guaranteed Returns
The 40-year HDFC Life Personal Pension Plus plan provides guaranteed returns for a secure financial future.
Secures the Family's Finances
Your retirement plan comes with life insurance coverage. It provides your loved ones with a payout after something happens to you. The amount offers your family a financial safety net during difficult times.
Tax Benefits
The HDFC Life Personal Pension Plus plan provides tax benefits* depending on prevailing tax laws.
Things to Consider Before Selecting a 40-Year Retirement Plan
Carefully evaluate the following factors before selecting a 40-year retirement plan:
Your Future Goals
Think about what you hope to achieve in the future. You may want to get married, grow your family, look after elderly parents, and buy a home. Each of these goals requires prudent planning. List your goals and put a timeline against each. Once you know what you are working towards, you can identify plans that align with your needs.
Your Financial Situation
Take stock of your current financial situation. Evaluate your income, assets and liabilities. Think about how much you can afford to invest in pension plan. Consider how much you still need for a secure retirement. Look for policies that fit your wallet while offering steady growth.
Your Risk Appetite
Can you afford to take risks while planning for the future? Consider the level of risk you are comfortable with. Identify plans that fall within your comfort zone but provide adequate financial security for the future.
The Rate of Inflation
Inflation impacts the value of your money in the future. Always look for plans that offer higher returns than expected inflation rates. It will enable you to maintain your standard of living once you retire.
Insurance Coverage
Retirement policies provide insurance coverage to secure your family's finances. Calculate your Human Life Value (HLV) to understand the insurance required. Look for plans that provide sufficient financial coverage.
Identifying the ideal retirement plan for your needs takes careful planning. Start by identifying your goals and timeline. Look for plans that align with your goals to enjoy a secure and carefree retirement.
Related Article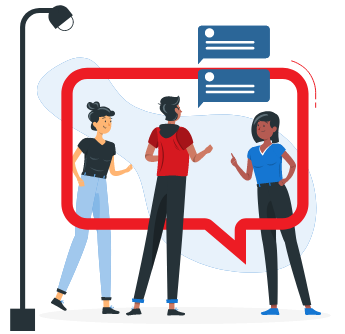 Not sure which insurance to buy?
Talk to an
Advisor right away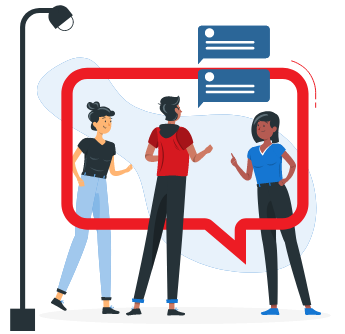 We help you to choose best insurance plan based on your needs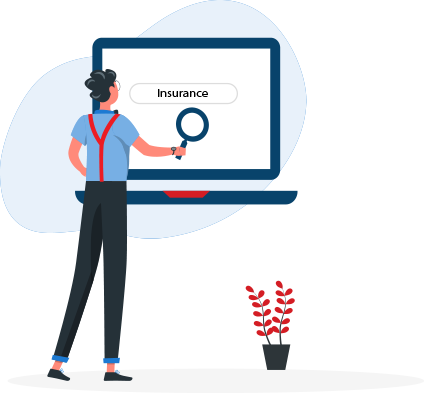 * As per Income Tax Act, 1961. Tax benefits are subject to changes in tax laws.
HDFC Life Personal Pension Plus (UIN: 101N091V041) is a non-linked participating pension plan. Life Insurance Coverage is available in this product.