HDFC Life ClassicAssure Plus

Investment

HDFC Life ClassicAssure Plus

Investment

HDFC Life ClassicAssure Plus

Investment
For NRI Customers
(To Buy a Policy)
Call (All Days, Local charges apply)

Email ID

Whatsapp
---
(If you're our existing customer)
Call (Mon-Sat 10am-7pm, Local Charges Apply)

Email ID
For Online Policy Purchase
(New and Ongoing Applications)
---
Branch Locator
For Existing Customers
(Issued Policy)
Whatsapp

Call (Mon to Sat, from 10 am to 7 pm, Call charges apply)

Email
---
Fund Performance Check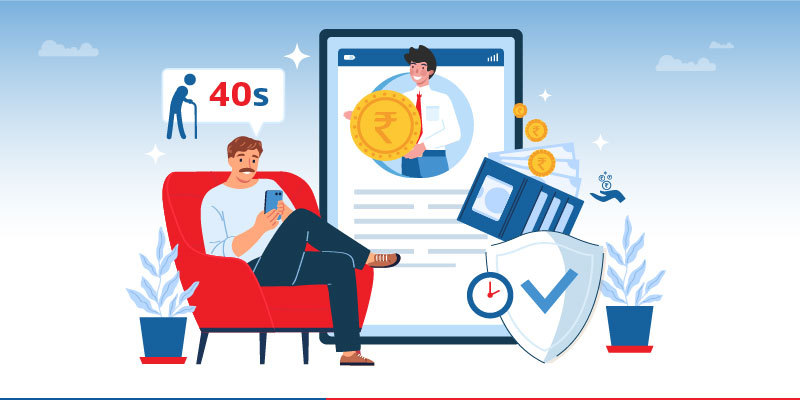 Table of Contents
In this policy, the investment risk in the investment portfolio is borne by the policyholder.
Retirement may seem distant when you're in your 40s, but it's never too early to start planning. Take charge of your future and plan for retirement in your 40s to give yourself a head start. Planning for retirement in your 40s will ensure a comfortable and stress-free life in your golden years. Most retirement plans today come with life insurance coverage, providing financial safety and security for your loved ones in the present while safeguarding your future. Let's better understand how you can prepare for a happy and secure retirement in your 40s:
How to Plan for Retirement in Your 40s
Assess Your Situation


The first step towards retirement planning in your 40s requires evaluating your finances. Examine your income, expenses, debts, and existing savings. Calculate your net worth, determine your monthly cash flow, and identify areas where you can cut back on unnecessary outgoings. Gaining a clear picture of your financial standing enables you to set realistic retirement goals.

Set Clear Goals


Set specific and achievable goals for retirement. Consider when you want to retire, the post-retirement lifestyle you hope to enjoy, and healthcare costs. Evaluate the approximate amount you would require to achieve your goals. Allow the target to guide your investment and financial planning decisions.

Create a Comprehensive Budget


Develop a retirement budget to estimate your expenses. Consider housing, healthcare, daily living costs, and travel and leisure expenses. Account for inflation and potential healthcare needs. A realistic retirement budget helps align your savings and investments with your goals.

Maximise Contributions to Your Retirement


In your 40s, evaluate the various

retirement plans

 available. Identify the best plan for your needs and contribute as much as possible to enjoy security during your golden years.

 Diversify Your Portfolio


A diversified investment portfolio is crucial for long-term growth and stability. Consider a plan like

HDFC Life Click 2 Retire

, which allows you to invest in equity and debt funds. You can diversify your portfolio and make the most of market fluctuations. Consider selecting two or three plans to protect your retirement corpus.

Consider Your HLV
Your Human Life Value (HLV) helps you understand the present value of future income, liabilities, assets and expenses. You can calculate your HLV and select a plan that offers life insurance coverage that protects your family's finances. Ensure you choose a sum assured amount based on your HLV.
Monitor and Adjust Regularly


Take time to evaluate your investment and pension funds. Ensure they are moving as expected to help you meet your goals. Make necessary adjustments to achieve the lifestyle you wish to enjoy.
How to Save for Retirement in Your 40s
Building a retirement corpus in your 40s requires saving and investment. You can save and build a corpus by following these tips:
Prioritise Paying Off Debts


When planning for retirement, you must work on becoming debt-free. Reducing your debt allows you to put more income towards your retirement. Prioritise high-interest debts first and work on reducing your debt.

Invest 20% of Your Income


As a general rule of thumb, you should save and invest 20% of your monthly income. Putting the amount away helps you build a corpus for retirement and future financial obligations. 

Contribute Bonuses 


Whenever you receive a bonus or raise put the amount towards your retirement. Keeping aside unexpected income enables you to build a significant corpus for the future.

Maximise Tax Savings


Many retirement plans today offer tax savings under Section 80C of the Income Tax Act

1

. Identify policies that provide tax benefits to maximise your savings and investments.
Investing for retirement in your 40s allows you to enjoy a stable and secure life. Before you retire, ensure you evaluate your needs and select a plan that provides the best possible benefits.
Related Article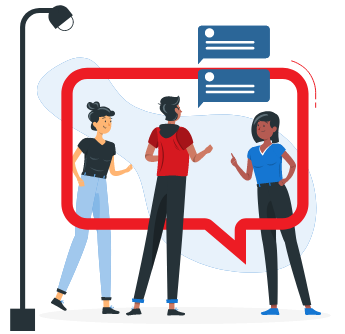 Not sure which insurance to buy?
Talk to an
Advisor right away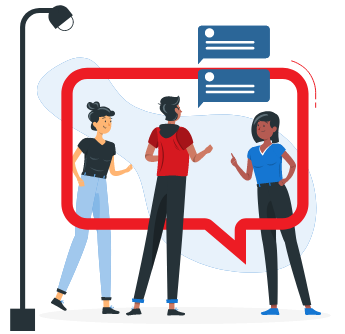 We help you to choose best insurance plan based on your needs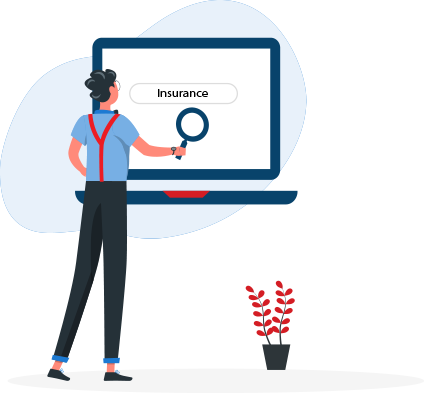 1. Subject to conditions specified u/s 80C of the Income tax Act, 1961.
The Unit Linked Insurance products do not offer any liquidity during the first five years of the contract. The policyholders will not be able to surrender or withdraw the monies invested in Unit Linked Insurance Products completely or partially till the end of fifth year.
HDFC Life Click 2 Retire (UIN No: 101L108V04) is a Unit Linked Pension Product. Life insurance coverage is available in this product.
Unit Linked Life Insurance products are different from the traditional insurance products and are subject to the risk factors. The premium paid in Unit Linked Life Insurance policies are subject to investment risks associated with capital markets and the NAVs of the units may go up or down based on the performance of fund and factors influencing the capital market and the insured is responsible for his/her decisions. HDFC Life Insurance Company Limited is only the name of the Insurance Company, The name of the company, name of the contract does not in any way indicate the quality of the contract, its future prospects or returns. Please know the associated risks and the applicable charges, from your Insurance agent or the Intermediary or policy document of the insurer. The various funds offered under this contract are the names of the funds and do not in any way indicate the quality of these plans, their future prospects and returns.