HDFC Life ClassicAssure Plus

Investment

HDFC Life ClassicAssure Plus

Investment

HDFC Life ClassicAssure Plus

Investment
For NRI Customers
(To Buy a Policy)
Call (All Days, Local charges apply)

Email ID

Whatsapp
---
(If you're our existing customer)
Call (Mon-Sat 10am-7pm, Local Charges Apply)

Email ID
For Online Policy Purchase
(New and Ongoing Applications)
---
Branch Locator
For Existing Customers
(Issued Policy)
Whatsapp

Call (Mon to Sat, from 10 am to 7 pm, Call charges apply)

Email
---
Fund Performance Check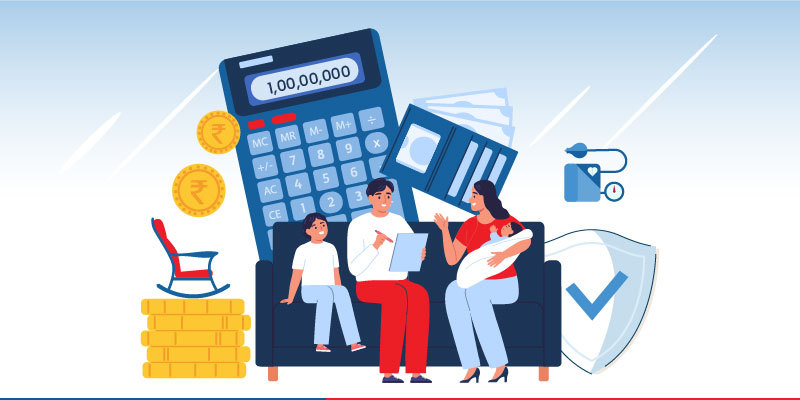 Table of Contents
In this policy, the investment risk in the investment portfolio is borne by the policyholder.
Every robust financial plan includes a retirement strategy. A retirement plan is paramount for individuals hoping to enjoy financial independence in their golden years. You can choose to purchase a 1-crore retirement plan based on your goals. The policy helps you accumulate a corpus of Rs. 1 crore to meet your needs. Additionally, the plan offers life insurance coverage, providing financial safety for your loved ones in the present. Let's better understand these policies and how they work.
What is a 1-Crore Retirement Plan?
A 1-crore plan is a financial tool that enables you to accumulate a corpus of Rs 1 crore over the policy term. The amount provides financial safety and stability during your golden years. Additionally, retirement plans have a life insurance component. The policies allow you to safeguard your family's financial present while building a corpus for your future.
How Does a 1-Crore Retirement Plan Work?
A 1-crore retirement plan works on systematic savings and strategic investments. Let's understand this with an example. Sushma is a 30-year-old banker. Although her husband earns well, Sushma wants to build a corpus to safeguard their retired life. They hope to travel and pursue various hobbies once they both turn 60. She purchases the HDFC Life Click 2 Retire plan for thirty years. Every year, she pays a premium that provides life insurance coverage and exponential growth. She selected a mix of debt and equity funds to invest the premium.
Based on the returns, she is able to build a corpus that amounts to Rs. 1 crore in 30 years. Once she retires, Sushma receives a portion of the accumulated corpus. She uses the balance to purchase an annuity that provides life-long income. Sushma can use the income payouts to maintain her standard of living and rely on the rest of the corpus to fulfil her retirement goals.
What Are the Benefits of a 1-Crore Retirement Plan?
When you select a plan, you enjoy:
Financial Stability


A 1-crore plan provides a significant corpus to rely on during your golden years. It enables you to meet your daily expenses, financial obligations and healthcare expenses. Additionally, it allows you to pursue various goals.

Builds Financial Discipline
A 1-crore retirement plan works on consistent savings. It encourages you to live on a budget and put money away for later. This disciplined approach to savings and investment can help build a secure financial future.
Tax Benefits
Retirement plans also offer tax benefits on contributions and withdrawals. You are eligible to claim deductions against Section 80C of the Income Tax Act1. Ensure you consult a tax advisor to understand your liabilities.
Legacy Planning


A well-structured retirement plan like

HDFC Life Click 2 Retire

 provides security for future generations. While building a corpus, you enjoy the added benefit of life insurance coverage. Should anything happen to you, your beneficiary or heir receive a payout based on your plan terms and conditions? The amount could help them with their current financial liabilities and future goals.
What to Consider When Choosing a 1-Crore Retirement Plan
Before selecting a 1-crore retirement plan, ensure you evaluate the following:
Financial Goals and Timelines
Carefully consider your retirement goals. When do you want to retire, and how much time do you have to build the required corpus? The answers to these questions enable you to identify plans that align with your goals.
Available Plans and Benefits
Thoroughly research the various retirement plans offered by insurance companies. Compare their historical performance, fees, and flexibility. Ensure you consider the customer reviews and claim settlement ratio. Select a credible company to safeguard your investment and grow your wealth.
Life Coverage
Consider the amount of coverage required. Evaluate your Human Life Value (HLV) and select a plan that fulfils your needs. Remember, the payout should safeguard your family's finances.
Historical Performance
Examine the track record and historical returns of various retirement plans. Although past performance cannot guarantee future returns, it offers insights into potential returns. Look for policies that provide consistency and stability.
A 1-crore retirement plan helps secure your financial future. Setting clear goals, adopting a disciplined approach, and choosing the right avenue allows you to embark on a journey towards financial independence. Remember, it is never too early to start planning for retirement. Start today, and turn your dreams into reality as you build a substantial corpus to support the retirement you envision.
Related Article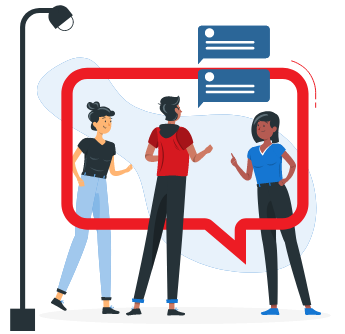 Not sure which insurance to buy?
Talk to an
Advisor right away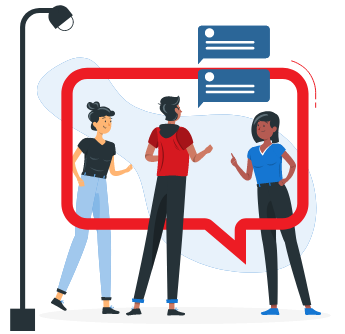 We help you to choose best insurance plan based on your needs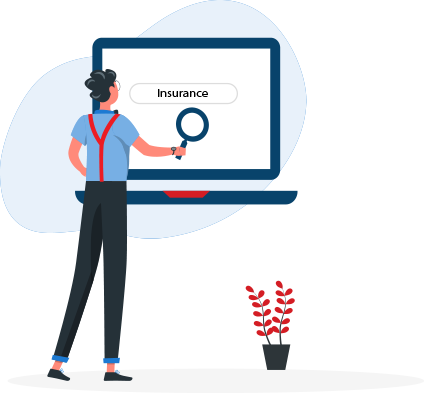 1. Subject to conditions specified u/s 80C of the Income tax Act, 1961.
The Unit Linked Insurance products do not offer any liquidity during the first five years of the contract. The policyholders will not be able to surrender or withdraw the monies invested in Unit Linked Insurance Products completely or partially till the end of fifth year.
HDFC Life Click 2 Retire (UIN No: 101L108V04) is a Unit Linked Pension Product. Life insurance coverage is available in this product.
Unit Linked Life Insurance products are different from the traditional insurance products and are subject to the risk factors. The premium paid in Unit Linked Life Insurance policies are subject to investment risks associated with capital markets and the NAVs of the units may go up or down based on the performance of fund and factors influencing the capital market and the insured is responsible for his/her decisions. HDFC Life Insurance Company Limited is only the name of the Insurance Company, The name of the company, name of the contract does not in any way indicate the quality of the contract, its future prospects or returns. Please know the associated risks and the applicable charges, from your Insurance agent or the Intermediary or policy document of the insurer. The various funds offered under this contract are the names of the funds and do not in any way indicate the quality of these plans, their future prospects and returns.