HDFC Life ClassicAssure Plus

Investment

HDFC Life ClassicAssure Plus

Investment

HDFC Life ClassicAssure Plus

Investment
For NRI Customers
(To Buy a Policy)
Call (All Days, Local charges apply)

Email ID

Whatsapp
---
(If you're our existing customer)
Call (Mon-Sat, 10am-9pm IST, Local Charges Apply)

Email ID
For Online Policy Purchase
(New and Ongoing Applications)
---
Branch Locator
For Existing Customers
(Issued Policy)
Whatsapp

Call (Mon to Sat, from 10 am to 7 pm, Call charges apply)

Email
---
Fund Performance Check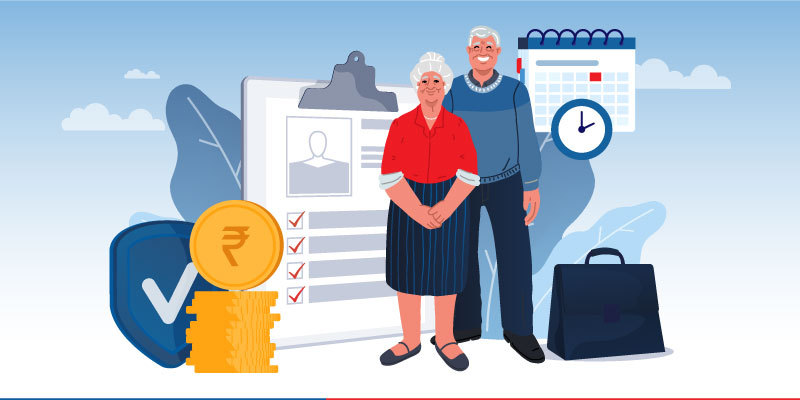 Table of Contents
Young professionals dream about a time when they can enjoy the fruits of their hard work. Many young Indians aim to secure a government job to enjoy the stability it provides post-retirement. Despite the system having undergone numerous changes, government employees still receive some pension benefits. Unfortunately, private-sector employees in India do not receive the same. So, professionals in the private sector must plan their finances to enjoy a secure retired life. They can buy pension plans that enable them to build a corpus for the future while enjoying the added benefit of life insurance coverage. Let's better understand how private-sector employees can use these plans to secure retired life.
Understanding the Importance of a Pension Plan
Planning for retirement allows you to receive a steady income in your golden years. You can use the funds to maintain your lifestyle, meet financial obligations, and achieve your retirement goals. Offerings like HDFC Life Pension Guaranteed Plan help you enjoy life-long monthly income once you retire. The policy has single and joint life options, providing continued payouts for both individuals. Additionally, the life insurance coverage allows you to leave a financial legacy for your loved ones.
Why Should You Plan Your Pension?
Let's see why you must plan your finances for retirement:
Increasing Life Expectancy
Improved living conditions and advancements in healthcare have led to a longer life expectancy. Individuals now have to plan finances for longer and ensure they do not run out of money quickly.
Inflation
Over time, inflation will erode your money's value. Planning for retirement allows you to counter the effects of inflation on your funds. You can grow your corpus at a higher rate than inflation to continue to enjoy the same standard of living.
The Benefits of Planning Early
While planning your retirement finances, time is of the essence. The earlier you start, the better. While working in the private sector, you can enjoy the following benefits if you start planning for your retirement early:
Long-Term Planning
If you start planning for retirement in your 20s and 30s, you can grow your corpus over several years and decades. A long investment horizon allows sufficient time to identify the best plan for your needs.
Affordable Premiums
Policies like HDFC Life Pension Guaranteed Plan also offer life insurance coverage. The insurance company will evaluate your age, lifestyle habits and income before calculating the premium. Purchasing a policy in your late 20s and early 30s allows you to enjoy high life coverage at affordable premiums.
Benefits of Having a Pension Plan
As a professional in the private sector, let's see how a pension plan benefits you.
Premium Flexibility
Once you select a pension plan, you can choose the premium payment term and frequency. You can decide based on your current financial situation and future goals.
Lifetime Security
The HDFC Life Pension Guaranteed Plan provides regular income for life. You can use these finances to meet your financial obligations.
Safeguard Your Family's Finances
HDFC Life Pension Guaranteed Plan has a Joint Life Annuity option. If you select this, you can safeguard your family's finances even if something happens to you. These plans have two annuitants. In most cases, the second annuitant is the policyholder's spouse. If something happens to the policyholder, the secondary annuitant receives the annuity payments for the rest of their life.
Tax Savings
Pension planning offers tax savings under Section 80C of the Income Tax Act. You can consult a tax advisor to understand your tax liabilities.
Many professionals in the private sector worry about financial security during their golden years. HDFC Life Pension Guaranteed Plan offers the opportunity to build a corpus for retirement. Start planning early and identify the ideal plan based on your goals and needs. Once you select the right policy, you can work on safeguarding your financial future.
Related Article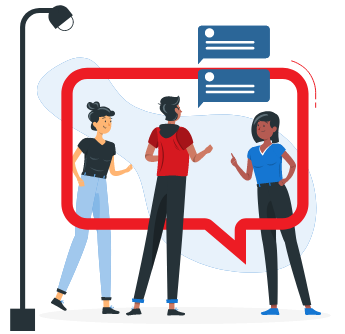 Not sure which insurance to buy?
Talk to an
Advisor right away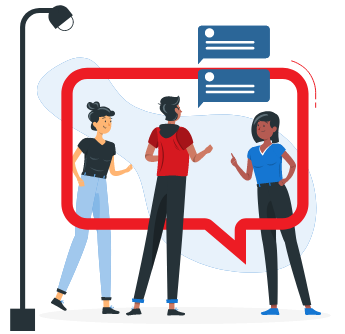 We help you to choose best insurance plan based on your needs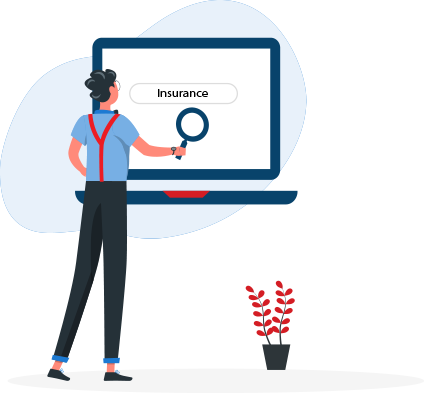 HDFC Life Pension Guaranteed Plan (UIN:101N118V11) is a single premium non-linked, non-participating annuity plan.