HDFC Life ClassicAssure Plus

Investment

HDFC Life ClassicAssure Plus

Investment

HDFC Life ClassicAssure Plus

Investment
For NRI Customers
(To Buy a Policy)
Call (All Days, Local charges apply)

Email ID

Whatsapp
---
(If you're our existing customer)
Call (Mon-Sat, 10am-9pm IST, Local Charges Apply)

Email ID
For Online Policy Purchase
(New and Ongoing Applications)
---
Branch Locator
For Existing Customers
(Issued Policy)
Whatsapp

Call (Mon to Sat, from 10 am to 7 pm, Call charges apply)

Email
---
Fund Performance Check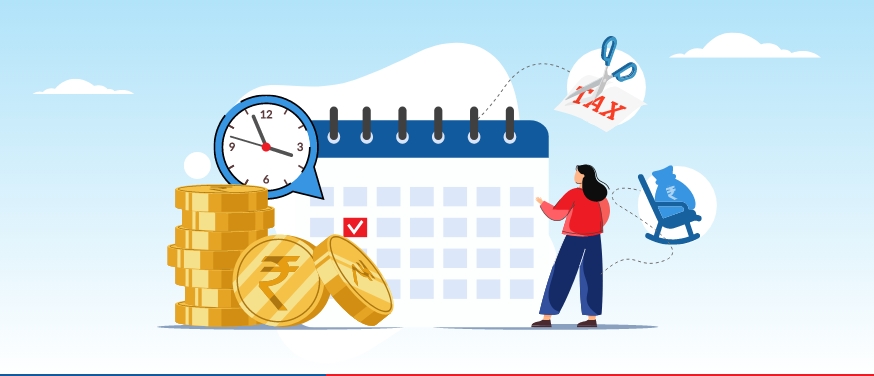 Table of Content
Introduction
Planning for retirement is the need of the hour for many people, and it should be done when you are young. If you wait till your retirement period or when you get closer to it, you may not be able to save enough and grow your capital to a healthy corpus. It is important to note that your retirement is a period in which there is no regular source of income. This is why the HDFC Life New Immediate Annuity Plan1 may give you valuable insight into what a good pension plan looks like.
Why and who must buy?
If you are young and are earning a regular income, you may want to think of your retirement at the early stages of your career. Why? Because you have more time to earn and save your money in a pension plan that lets your wealth grows up to your retirement period. The HDFC Life New Immediate Annuity Plan1 is a traditional, non-linked, non-participating annuity plan. If you are a person who has dependents and wants to secure the lifestyle you are used to when you retire, this plan is good for you. Furthermore, you get options for a single-life annuity or joint-life annuity with this plan.
Features of HDFC Life New Immediate Annuity Plan
The HDFC Life New Immediate Annuity Plan1 is a straightforward plan that allows policyholders to pay premiums but also guarantees a pension by way of an annuity. Here are the main features of this plan:
Policyholders get a wide variety of annuity options that cater to every individual need.
You have the option of receiving the annuity for as long as the policyholder and their partner is living.
There is an option to receive your annuity on a monthly, quarterly, bi-yearly or annual basis, depending on your purchase price.
Upon the death or critical illness diagnosis of the policyholder, there is an option of return of premiums.
Once an annuity is bought, it stands for a lifetime.
Benefits of HDFC Life New Immediate Annuity Plan
The HDFC Life New Immediate Annuity Plan1 has some advantages which are mentioned below:
The policyholder is entitled to an income that is guaranteed for as long as the policyholder and their partner/spouse are. This can be paid out at the frequency of the policyholder's choice -either monthly, quarterly, six-monthly or annually.
Policyholders can get higher rates of annuity with investments of Rs. 2, 50,000 or more.
On specific annuity options (Joint Life Annuity), policyholders (in the case of the first annuitant) get a death benefit which offers a return on premium or a return on an annuity for the policyholder's spouse/joint annuitant.
Policyholders get an option for a lifetime annuity with an escalation of 5%. The first of these escalated payments is made a year after the first payment.
Under this plan, there are three flexible options to choose from to suit your unique needs.
The plan gives you tax benefits under Section 80C of the Indian Income Tax Act (1961)*
Secure Your Future with HDFC Life New Immediate Annuity Plan
The HDFC Life New Immediate Annuity Plan1 is a great pension-related product, with traditional aspects to it. The policy comes with a free "look-in period" to assess whether the policy meets the expectations of policyholders. With several things going for it, if you want a pension plan combined with suitable life cover, you should seriously consider this plan for securing your future from two angles.
Related Articles:
ARN - ED/03/23/1327
Tax Articles
Subscribe to get the latest articles directly in your inbox
Life & Term Articles
Investment Articles
HDFC Life New Immediate Annuity Plan (UIN No: 101N084V31) is a single premium non participating non linked annuity plan
Subject to conditions specified u/s 80C of the Income tax Act, 1961.The afore stated views are based on the current Income-tax law. Also, the customer is requested to seek tax advice from his Chartered Accountant or personal tax advisor with respect to his personal tax liabilities under the Income-tax law.