HDFC Life ClassicAssure Plus

Investment

HDFC Life ClassicAssure Plus

Investment

HDFC Life ClassicAssure Plus

Investment
For NRI Customers
(To Buy a Policy)
Call (All Days, Local charges apply)

Email ID

Whatsapp
---
(If you're our existing customer)
Call (Mon-Sat 10am-7pm, Local Charges Apply)

Email ID
For Online Policy Purchase
(New and Ongoing Applications)
---
Branch Locator
For Existing Customers
(Issued Policy)
Whatsapp

Call (Mon to Sat, from 10 am to 7 pm, Call charges apply)

Email
---
Fund Performance Check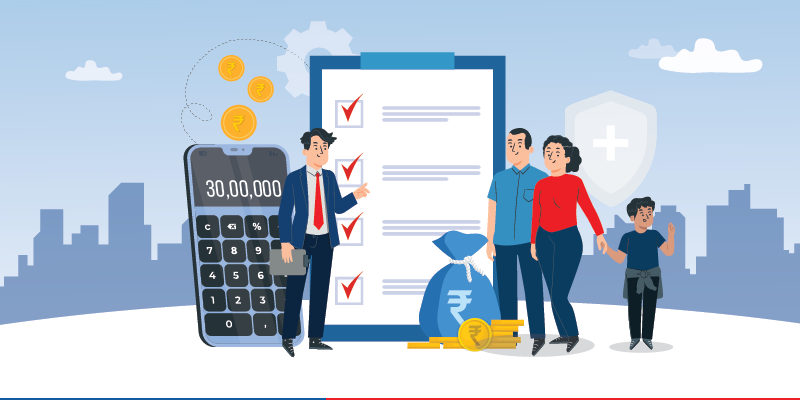 We all have goals for the future. You may want to purchase a home, while a friend might be building a corpus for retirement. You must save and invest to build a financially secure future and achieve your dreams. A well-thought-out savings and investment strategy can protect your family's financial future while enabling you to fulfil your aspirations. A 30-lakh investment plan helps you grow wealth while providing financial protection through insurance coverage. Let's better understand how these savings plans work and how they benefit you.
What is a 30-Lakh Savings Plan?
A 30-lakh savings plan enables you to build a corpus of 30 lakhs through disciplined savings and the power of compounding interest. These plans combine savings and insurance components to safeguard your family's financial future. A 30-lakh investment plan helps you accumulate wealth while providing life coverage for unforeseen circumstances.
How Does a 30-Lakh Savings Plan Work?
A 30-lakh savings plan typically involves regular premium payments over a predetermined period, known as the policy term. The policyholder pays premiums to the insurance company, which generates returns based on a fixed interest rate. These returns get reinvested, boosting your corpus and enhancing financial growth.
Additionally, a 30-lakh savings plan provides life insurance coverage. Your beneficiary or heir will receive the insurance payout if anything happens to you during the policy term. Individuals seeking long-term financial security can enjoy the dual benefits of wealth accumulation and life coverage.
Benefits of a 30-Lakh Savings Plan
When you're ready to plan your financial future, a 30-lakh investment plan can help you fulfil your goals. Let's better understand the benefits these plans offer:
Building a Corpus

Purchasing a 30-lakh savings plan enables you to build a substantial corpus over time. The policy leverages the power of compounding to accumulate wealth that helps you achieve your financial goals.

Financial Protection

Savings plans provide life insurance coverage, securing your family's financial future. You can select a 30-lakh savings plan that provides your beneficiary with a sum assured if anything happens to you during the policy term. The payout offers a financial safety net and provides your loved ones with financial stability at a difficult time.

Tax Savings

Regularly investing in a 30-lakh savings plan lets you minimise your tax liabilities. These policies offer deductions of up to Rs. 1,50,000 per year against premiums paid under Section 80C of the Income Tax Act. The maturity amount may also be tax-free under Section 10(10D) of the Act.

Customisation

You can customise your premium payment term, policy tenure, and plan coverage when you purchase a 30-lakh savings plan. Choose to pay annual, quarterly or monthly premiums, depending on your income and liabilities. Additionally, you select the plan tenure and purchase riders to enhance your insurance coverage for better financial protection.
What to Consider When Investing in a 30-Lakhs Savings Plan
You must evaluate the following considerations to benefit from your 30-lakh investment plan.
Your Goals

Before you purchase any financial plan, you must list your goals. Understand the timeline for each objective and estimate how much you would need to fulfil it. Once you know what you're working towards, you can select a 30-lakhs savings plan that aligns with your goals.

Features and Charges

Thoroughly understand the features and charges associated with the savings plan. Consider the premium payment frequency, lock-in period and surrender charges. Your savings plan should provide flexibility to help you deal with dynamic financial circumstances.

Insurance Coverage

Evaluate the amount of life insurance coverage offered. Calculate your Human Life Value (HLV) to understand how much your loved ones need in your absence. Identify plans that provide adequate coverage or choose riders to enhance your family's protection.

The Company's Reputation

Research the reputation and credibility of the insurance company offering the 30-lakh savings plan. Check its claim settlement record, financial stability, and customer reviews to gain confidence in your choice.
Investing in a 30-lakh savings plan helps secure your financial future. With the potential for wealth accumulation, financial protection, tax benefits, and flexibility, such a plan offers a comprehensive approach to meeting your long-term financial goals. Carefully consider your objectives and policy features before making a decision. Ensure your investment aligns with your needs and helps you achieve financial stability and prosperity.
 HDFC Life Guaranteed Income Insurance Plan
Related Article
ARN - ED/06/23/2677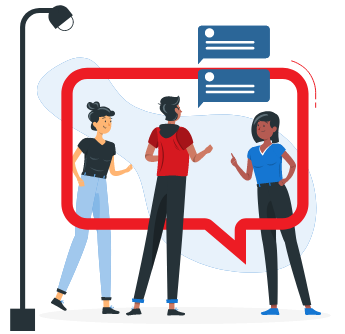 Not sure which insurance to buy?
Talk to an
Advisor right away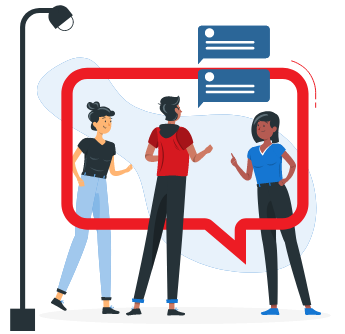 We help you to choose best insurance plan based on your needs