HDFC Life ClassicAssure Plus

Investment

HDFC Life ClassicAssure Plus

Investment

HDFC Life ClassicAssure Plus

Investment
For NRI Customers
(To Buy a Policy)
Call (All Days, Local charges apply)

Email ID

Whatsapp
---
(If you're our existing customer)
Call (Mon-Sat 10am-7pm, Local Charges Apply)

Email ID
For Online Policy Purchase
(New and Ongoing Applications)
---
Branch Locator
For Existing Customers
(Issued Policy)
Whatsapp

Call (Mon to Sat, from 10 am to 7 pm, Call charges apply)

Email
---
Fund Performance Check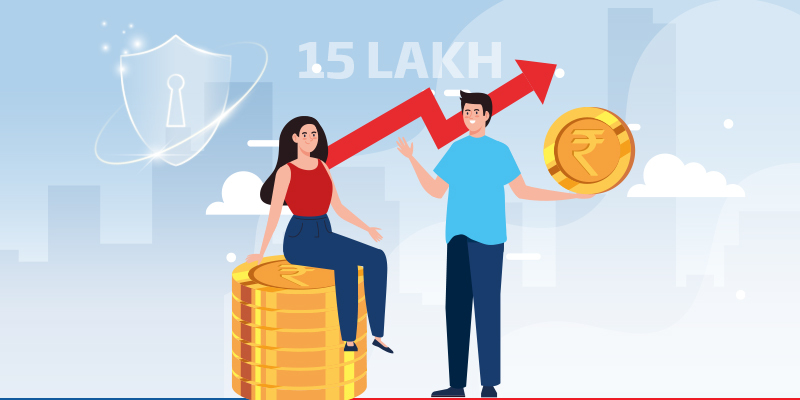 We live in an era of uncertainty and ever-increasing expenses. It has become crucial for us to have a well-structured investment plan to secure our financial future. Identifying the ideal financial tools to build a significant corpus can seem daunting. Savings plans enable you to grow a corpus for your future goals. Let's better understand how a 15-lakh savings plan can help you fulfil your aspirations.
What is a 15-Lakh Savings Plan?
A 15-lakh savings plan aims to provide financial security through disciplined savings and compounding interest. These policies also provide life coverage, allowing you to secure your family's financial future. When you opt for a 15-lakh plan, you invest a sum at regular intervals for the policy term. On maturity, you receive the guaranteed amount of 15 lakhs. Savings plans help grow your wealth to meet your future financial goals.
How Does a 15-Lakh Savings Plan Work?
A 15-lakh savings plan operates on the principle of consistent savings. You commit to depositing a fixed amount of money regularly based on your financial abilities. The amount earns returns, which gets reinvested for exponential growth. These plans focus on generating the guaranteed sum through low-risk financial tools that provide steady returns. Additionally, savings plans have a life insurance component. You receive life coverage for the policy term, which protects your family's financial future.

Benefits of a 15-Lakh Savings Plan
Let's better understand the benefits of incorporating a savings plan in your 15-lakh investment plan.
Future Security

A 15-lakh savings plan secures your financial future. You can grow a corpus that helps you meet your financial goals and aspirations. The life coverage ensures your family's financial future remains secure, regardless of what happens to you.

Fulfils Your Goals

The savings plan helps you grow a corpus of INR 15 lakhs. You can use the amount to fulfil your financial goals.

Boosts Financial Wealth

Your saving plan uses the power of compounding to build wealth. Over time, you enjoy exponential growth since the returns get reinvested

Tax Planning

Savings plans provide tax benefits under Section 80C of the Income Tax Act*. You can use these plans to grow wealth while planning your taxes.

Balances Risk

Savings plans ensure guaranteed maturity benefits. These policies use low-risk tools to grow your wealth over time. When you opt for a savings plan, you can balance the risk of market-linked investments in your portfolio. Diversifying your investments ensures steady and stable returns.
What to Consider When Investing in a 15-Lakh Savings Plan
Evaluate the following factors while creating your 15-lakh investment plan.
Financial Goals

Clearly define your future financial goals. Consider how much you need to fulfil them. Give yourself a realistic timeline to achieve these goals. You can select plans that align with your objectives.

Additional Benefits

Evaluate the benefits of various savings plans. Identify options that offer better returns or boost your coverage through riders.

The Company's Reputation

Look into the insurance company's reputation. Evaluate their claim settlement ratio and customer reviews. Ensure you find a credible company to help grow your wealth while safeguarding your capital.

Insurance Coverage

Estimate the life coverage you require. Look for plans that offer the required sum assured to protect your family's financial future.

Historical Performance

Examine the historical returns of multiple savings plans. Check returns over the years for insights on potential returns. Select policies that offer consistency and stability.

Additional Costs

Read the terms and conditions carefully to understand the costs associated with the savings plan. You may have to pay management and mortality fees.

Flexibility

Assess whether plans provide partial withdrawals before the maturity period. Consider options that allow some liquidity to help you deal with financial emergencies.
A 15-lakh savings plan offers a valuable opportunity for individuals to secure their financial future, achieve their goals, and accumulate significant wealth. By understanding how these plans work, recognising their benefits, and identifying the ideal option, you can make informed decisions that align with your financial aspirations. With a well-structured 15-lakh savings plan, you can pave the way for financial security, growth, and success.
HDFC Life Sanchay Plus - Best Investment Plan with Guaranteed Returns
ARN - ED/06/23/2432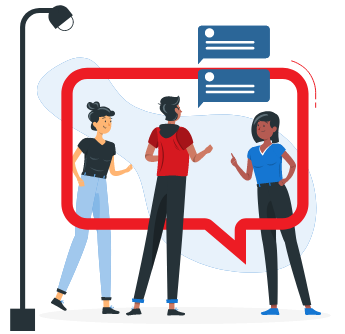 Not sure which insurance to buy?
Talk to an
Advisor right away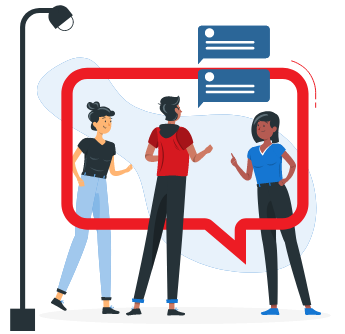 We help you to choose best insurance plan based on your needs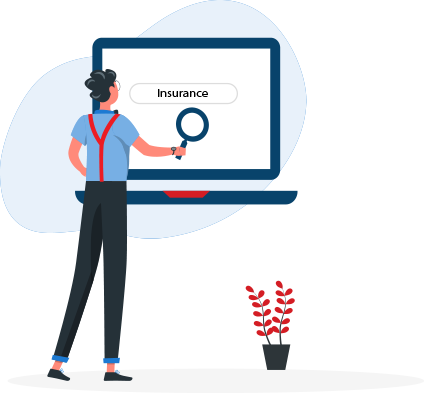 * Guaranteed Benefit is paid on survival during policy term provided all due premiums are paid during the premium payment term.
* The above stated income tax slabs and tax benefits are subject to the provisions & conditions mentioned in the existing Income Tax Act, 1961. Tax Laws are also subject to change from time to time.
It is requested to seek tax advice of your Chartered Accountant or personal tax advisor with respect to your personal tax liabilities under the Income-tax law.