All
Products
Articles
NRI
Individual
Group
HDFC Life ClassicAssure Plus

Investment

HDFC Life ClassicAssure Plus

Investment

HDFC Life ClassicAssure Plus

Investment
Online Buy Support
---
Branch Locator
Policy Holder Services
---
Fund Performance Check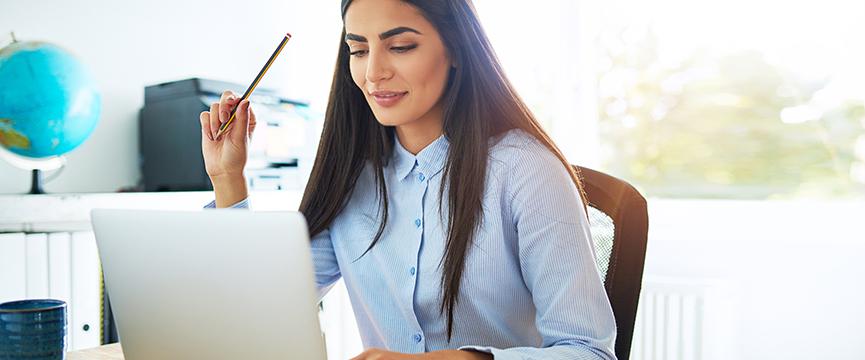 August 03, 2021
15981
Over the last decade, women have shattered glass ceilings and made their presence felt in boardrooms. Today, they contribute as much to their households as their brothers, fathers and husbands. Women have made significant financial strides in the recent past, so they must learn to protect themselves and their families. Despite their earning prowess, many working women today still do not manage their investments or insurance policies. Sadly, this could leave their family without financial protection when they need it the most. By purchasing an affordable term insurance policy, working women can protect themselves and their loved ones financially. Here's a look at the main reasons why working women must buy term insurance:
For the Family's Financial Future
As a working woman, your contribution to the household matters. You might use your income to help look after your parents or save money for your child's higher education. Your money allows your family to move forward. If something were to happen to you and your family loses your crucial income, it could hurt their future. When you secure your life with a term insurance policy, your family receives a payout that helps them maintain financial stability in your absence.
To Pay Off Debt
The cost of living today is soaring. Most people have to opt for loans to help them pay for their homes and vehicles. As a working woman, your monthly income enables your family to pay off the EMIs with ease. But if something were to happen to you, you might leave your dependents struggling to deal with debt. Even something as small as a credit card bill might cause financial distress. The lump-sum payout your beneficiaries receive could help clear pending debts. Your family members can then move forward without any financial burden.
To Save Taxes Today
All the best term insurance plans also work as tax-saving instruments. The premiums that you pay for the upkeep of your term plan, up to INR 1,50,000 per year, can be deducted from your taxable income. Additionally, the payout that your beneficiaries receive will not attract any tax either.
Important Benefits of Term Insurance for Working Women
Working women can enjoy a host of benefits whenever they decide to buy term insurance plans. Let's take a look at these benefits:
Easy Financial Planning
Term plans today offer some maturity benefits and premium return options. So, by putting money away every year over the policy term, women save money for future contingencies. Term policies can behave like a financial planning and savings tool for working women.
Better Discounts
According to scientific studies, women will likely live longer than men. So, insurance providers find it less risky to provide life cover to women. With this in mind, most term insurance providers offer women discounts on the premium amount. As a working woman, it's easy and more affordable for you to purchase the best term insurance policy available.
Critical Illness Cover
Many women today suffer from critical illnesses like heart disease and cancer. Most term plans come with critical illness cover. If you get diagnosed with a covered critical illness, you will receive a lump-sum payout. The amount will help tide you over while you receive treatment.
Term Insurance Policy Features
As a working woman, if you still aren't convinced that a term plan is ideal for you, here's a look at the features of term insurance policies:
They're Affordable
As compared with all other life insurance plans, term policies are the easiest on your pocket. You can opt for cover as high as INR 2 crores for just INR 1,500 per month.
They're Easy to Purchase
Today, you can buy a term insurance policy online in just a few minutes. All you need to do is find the best term insurance plan for your needs, fill in the application form online and pay the required premium.
They Offer Flexible Payments
With a term plan, you can pick how often you'd like to make premium payments. You can choose to pay annually or monthly – whatever works for you. Additionally, you can decide how your beneficiaries will receive the payout.
They Offer Enhanced Cover
Term plans today come with several add-ons that allow you to bump up your life cover.
Things to Think About Before You Buy Term Insurance
Before you buy term insurance, there are a few things you must consider.
Your Life Cover Amount
First things first, make sure you purchase a plan that provides adequate cover. You have to start by calculating how much you need. This formula can help: current liabilities + 300 times current monthly expenses (excluding EMI amounts) + three times the cost of current goals = ideal sum insured amount.
Select Your Nominee
You will need to provide the details of your nominee when you're filling out the form. So make sure you know who you'd like as your beneficiary. It's best to keep a dependent as your nominee.
Be Truthful
While filling out the application, you need to furnish some personal details about your health and lifestyle. Make sure you are honest. If your insurance provider finds any discrepancies, they can cancel your term insurance policy.
Purchasing a term plan is quick and easy for everybody, but especially for working women. Make sure you shop around and compare policies before buying the best one for your family's future.
Recent Posts
Subscribe to get the latest articles directly in your inbox
Popular Post
HDFC Life Insurance Company Limited. CIN: L65110MH2000PLC128245, IRDAI Reg. No. 101.
Registered Office: Lodha Excelus, 13th Floor, Apollo Mills Compound, N.M. Joshi Marg, Mahalaxmi, Mumbai 400 011. Email: [email protected], Tel No: 1800-266-9777 (10 am to 7 pm). The name/letters "HDFC" in the name/logo of the company belongs to Housing Development Finance Corporation Limited ("HDFC Limited") and is used by HDFC Life under an agreement entered into with HDFC Limited.
For more details on risk factors, associated terms and conditions and exclusions please read sales brochure carefully before concluding a sale.
BEWARE OF SPURIOUS PHONE CALLS AND FICTIOUS/FRAUDULENT OFFERS
IRDAI is not involved in activities like selling insurance policies, announcing bonus or investment of premiums. Public receiving such phone calls are requested to lodge a police complaint.