HDFC Life ClassicAssure Plus

Investment

HDFC Life ClassicAssure Plus

Investment

HDFC Life ClassicAssure Plus

Investment
For NRI Customers
(To Buy a Policy)
Call (All Days, Local charges apply)

Email ID

Whatsapp
---
(If you're our existing customer)
Call (Mon-Sat, 10am-9pm IST, Local Charges Apply)

Email ID
For Online Policy Purchase
(New and Ongoing Applications)
---
Branch Locator
For Existing Customers
(Issued Policy)
Whatsapp

Call (Mon to Sat, from 10 am to 7 pm, Call charges apply)

Email
---
Fund Performance Check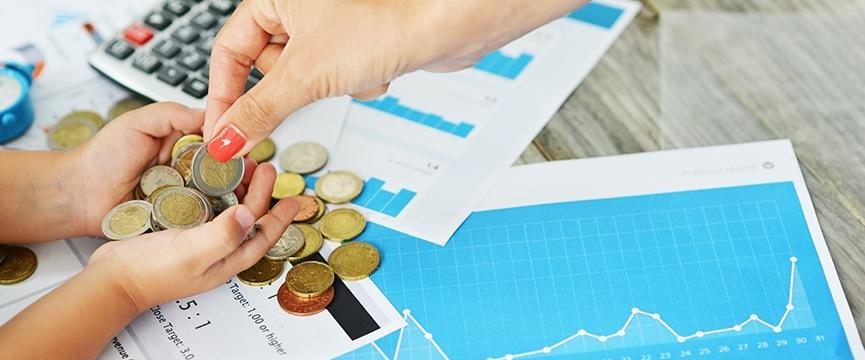 In 2020, the outbreak of the coronavirus pandemic turned everybody's lives upside down. We were faced with infinite hurdles and each one of us began to understand just how unpredictable life can be. A lot of people around the world lost their loved ones. The pandemic continues to shake our world, but we have started to adapt and deal with the situation. One of the most important lessons we learned is to plan our finances for every eventuality. The reality of facing death encouraged a significant number of people to buy term insurance. But, a few things should be carefully considered before making the purchase. Here's a look at some important factors to think about before you purchase your term plan.
5 Things to ConsiderWhen Buying a Term Insurance Policy
Term Insurance Calculation
First things first, you need to know what kind of life cover you need. Your sum insured amount will determine what kind of premium you should pay every year. Terms plans were created to provide your family with financial stability when they need it the most. So, as a good rule of thumb, you should opt for a life cover amount that is at least 10 times your current annual income. If you're quite young and have a small family depending on you, you should opt for a sum that's 15 times your income. This will help your family deal with inflation and rising costs. But, that isn't where the calculation of your term insurance coverage ends. You also need to make sure the payout will help your family get out of debt. If you have any kind of loans or debts, you should try and opt for a life cover amount that will help cover it.
Plan Tenure
Next, think about how long you'd like to have life cover for. When you buy term insurance, the policy tenure could impact your overall premium payments. Make sure you pick a tenure that will see you through all your financial obligations. So, a 20-year-old might opt for a 40-year tenure. On the other hand, a 30-year-old can opt for a 30-year tenure. If you opt for a term plan without any maturity or return of premium benefits, you end up losing some money if you outlive the policy. Keep that in mind while determining your policy tenure.
The Company's Claim Settlement Ratio
Most people overlook this tiny but crucial detail. The claim settlement ratio lets you know how likely you are to get the payout once you raise a valid claim. Every insurance company displays their claim settlement ratio in the form of a percentage. The percentage represents the number of claims they settled against the total number of claim requests received. Always opt for an insurance provider with a higher claim settlement ratio.
Customising the Policy
Term plans, like most insurance policies available today, can be customised to suit your unique needs. Individuals who travel often or work in dangerous environments can opt for an accidental death rider. With this, they bump up the payout amount their nominee will receive if an accident proves fatal. Other individuals may opt for critical illness or premium waiver riders. The idea is to find add-ons that enhance your overall cover. Make sure you pick wisely as more riders will lead to higher premiums. If you don't think a particular add-on will add value to your nominee's life, you should leave it out.
Online or Offline
The final thing you must think about is whether you want to buy term insurance online or offline. Both methods have their benefits. If you choose to purchase the policy online, you deal directly with the insurance provider. You also have minimal paperwork and could end up getting a better deal. Online policies generally have lower premiums than their offline counterparts. On the other hand, you can opt to buy term insurance offline. An agent or insurance representative will help you through the process. They might also be able to offer additional benefits that are not available on online plans. Ideally, you should check the benefits of both options before making your decision.
Purchasing term plans, whether online or offline, can be easy. Once you understand your term insurance calculation, you can find policies that offer what you need.
Tax Articles
Subscribe to get the latest articles directly in your inbox
Life & Term Articles
Investment Articles