HDFC Life ClassicAssure Plus

Investment

HDFC Life ClassicAssure Plus

Investment

HDFC Life ClassicAssure Plus

Investment
For NRI Customers
(To Buy a Policy)
Call (All Days, Local charges apply)

Email ID

Whatsapp
---
(If you're our existing customer)
Call (Mon-Sat, 10am-9pm IST, Local Charges Apply)

Email ID
For Online Policy Purchase
(New and Ongoing Applications)
---
Branch Locator
For Existing Customers
(Issued Policy)
Whatsapp

Call (Mon to Sat, from 10 am to 7 pm, Call charges apply)

Email
---
Fund Performance Check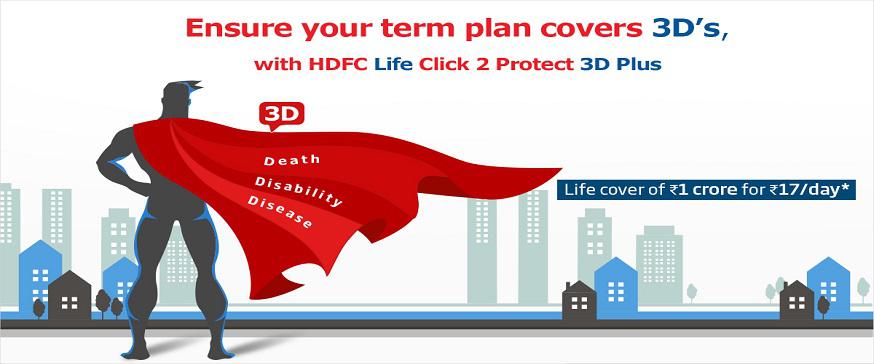 While purchasing a term insurance plan, there are certain things that must be ensured. For instance, choosing a term insurance plan is a very common mistake that consumers often make. Online mode of insurance has ensured that you can conveniently log on to the websites of different insurers and can compare the different plans that are on offer. This allows you to choose the features that are suited for your specific needs. Choosing a term insurance plan involves a number of factors like future inflation projections, long term goals or expenses etc. Many times the subscribers do not plan in advance and end up having an insufficient coverage than what is actually required.
While buying a term insurance plan, you must carefully fill go though the terms and conditions and must make it a point to cross check all the details that you have submitted. Check the medical details and records of the health check-ups that you have submitted. Keep in mind that in case the insurer traces any discrepancy in the given details, the policy can be terminated. Keep in mind that the longer you delay purchasing the plan, more will become the future responsibilities and this will directly impact the premiums that you can pay, thereby limiting the overall coverage.
You must bear in mind that nobody can understand your specific requirements better than you. You must consult your family and plan your future expenses. After that you can take the advice of an agent. However, an agent may pitch for a specific insurer. Therefore, you can consult an agent, but never be wholly dependent. Lastly, it must be kept in mind that term insurance plans come with many riders that seek to enhance the coverage benefits and the flexibility of the plans. However, you must never choose any rider randomly without checking your needs and necessities.
HDFC Life offers Click 2 Protect Life - an online term insurance plan that offers guaranteed financial protection against the unforeseen maladies like death, disease and disabilities. It seeks to protect your family's financial needs, even in your absence.
Related Articles:

Tax Articles
Subscribe to get the latest articles directly in your inbox
Life & Term Articles
Investment Articles