HDFC Life ClassicAssure Plus

Investment

HDFC Life ClassicAssure Plus

Investment

HDFC Life ClassicAssure Plus

Investment
For NRI Customers
(To Buy a Policy)
Call (All Days, Local charges apply)

Email ID

Whatsapp
---
(If you're our existing customer)
Call (Mon-Sat, 10am-9pm IST, Local Charges Apply)

Email ID
For Online Policy Purchase
(New and Ongoing Applications)
---
Branch Locator
For Existing Customers
(Issued Policy)
Whatsapp

Call (Mon to Sat, from 10 am to 7 pm, Call charges apply)

Email
---
Fund Performance Check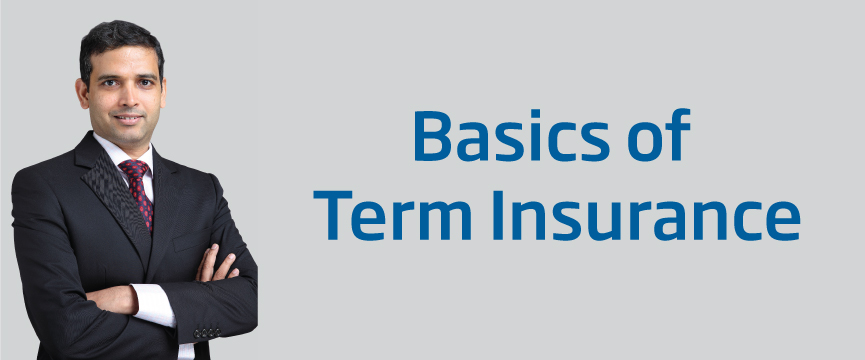 Mr.Srinivasan Parthasarathy, Chief & Appointed Actuary.
His thoughts on how a term plan is quite different from an insurance cum investment plan.
Term plans have emerged as a popular choice amongst customers when it comes to life insurance policies. This is because these plans are less expensive to buy - after all, a term insurance plan only charges you for the life cover. There are no extra charges involved since the policy has no investment component. This is why the experience of purchasing a term plan differs from that of an investment plan, which bundles an insurance cover along with guaranteed payouts. I will share with you some pointers that you must consider while purchasing a term insurance plan.
Are You Fit for a Term Plan?

Insurance covers risks and for this purpose, insurers charge customers a premium. In order to determine if the risk is insurable and the premium is appropriate, the insurance company undertakes a process called underwriting. For term insurance, a significant part of underwriting is your health review. This is where an insurer asks you to undergo some medical tests. If you are young and healthy, your premiums for a term insurance plan would be relatively low. Your income, educational qualifications and occupation also have a bearing on the amount of life cover you are eligible for.

Should You Go for Lump Sum or Staggered Insurance Payout?

Term plans generally offer a single lump sum payment to the beneficiaries when the policyholder is no more. Recently however, a few new term plans have entered the market, which offer flexible payout options. The policyholder can decide whether he or she would like the beneficiaries to receive the sum assured as a single payment or as a recurring monthly income over a specific number of years. This staggered plan offers two payment options: monthly income plan and increasing monthly income plan. In case of the latter, the payments increase over time, depending on inflation and lifestyle.

Which Scores Better: Single or Regular Premiums?

With single premium term plans, you can pay a lump sum amount for your insurance. If you are worried that you will forget to pay the premiums, which in turn may cause the policy to lapse, you are probably better off with this option. Regular premium term plans, on the other hand, let you make the premium payments throughout the term period, or for a specified number of years. Considering that the payment is spread over several years, the premiums you pay become more affordable.

How Much Life Cover Do You Need?

A term plan would not be of much help to your beneficiaries if you do not buy adequate life cover. Ideally, the life cover should be enough to settle the insured party's outstanding dues, and generate some income for their nominees. I would recommend a plan with a sum assured that is at least 10 times your annual income. So, if you are earning Rs. 12 lakh annually, you should buy a term plan with a sum assured of Rs.1.2 crore.

What Should the Policy Tenure Be?

The purpose of a term plan is to provide financial support to your dependents and family members in your absence. However, if you were to survive to the end of the policy term, you don't get any rebate or payouts. This is why you must carefully choose the policy tenure. Let's assume that you have a term life cover that ends when you are in your late 40s and your children are of school-going age. If you don't buy a new life cover at that time and pass away when your children are still young, they would be left without financial support. But if you were to buy a new term plan at that age, it could turn out to be very expensive. Ideally, your tenure should end once you retire, as you won't have any regular income to make premium payments, and your children would be old enough to be independent.

HDFC Life has affordable term insurance plans that offer life coverage as per your requirements. For example, HDFC Life Click 2 Protect Life is designed to provide financial support to your loved ones in case of death, disability or disease Say yes to term insurance today!
Similar Articles
Tax Articles
Subscribe to get the latest articles directly in your inbox
Life & Term Articles
Investment Articles