HDFC Life ClassicAssure Plus

Investment

HDFC Life ClassicAssure Plus

Investment

HDFC Life ClassicAssure Plus

Investment
For NRI Customers
(To Buy a Policy)
Call (All Days, Local charges apply)

Email ID

Whatsapp
---
(If you're our existing customer)
Call (Mon-Sat, 10am-9pm IST, Local Charges Apply)

Email ID
For Online Policy Purchase
(New and Ongoing Applications)
---
Branch Locator
For Existing Customers
(Issued Policy)
Whatsapp

Call (Mon to Sat, from 10 am to 7 pm, Call charges apply)

Email
---
Fund Performance Check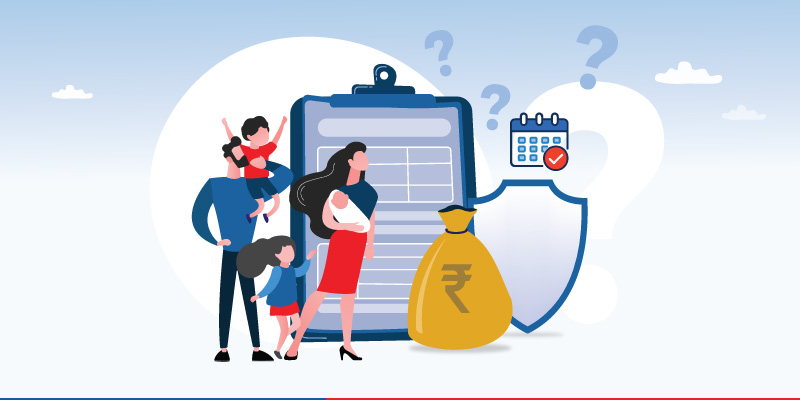 Table of Content
The journey of life is full of surprises. Although we always hope for the best, we must prepare for the unexpected. Term insurance can help weather unforeseen financial storms and provide your loved ones with a much-needed security net. A term plan promises to provide your beneficiary with a payout if something happens to you during the policy tenure. Choosing the ideal term insurance plan requires the careful evaluation of various factors. Let's explore the key elements you should weigh when buying a term insurance plan, ensuring you make an informed decision that aligns with your needs.
Understanding Term Insurance
Before exploring the factors to consider when purchasing term insurance, let's better understand this essential financial product. A term plan is a life insurance offering that provides coverage for a specific period or term. In the event of the policyholder's demise during the policy tenure, the beneficiaries receive a lump-sum payment.
Unlike other types of life insurance that may have investment components, term policies focus solely on providing financial protection to your family in the unfortunate event of your passing. It's a straightforward, cost-effective way to ensure your loved one's financial stability, making it a crucial consideration in your overall financial planning.
Key Factors to Consider When Buying a Term Plan
Evaluating the following factors can help you identify the ideal term policy for your family's needs.
Coverage Amount

Evaluate your Human Life Value (HLV) to understand how much your family will lose financially should anything happen to you. Your HLV helps you calculate the life insurance coverage required. Your sum assured should help your family meet their future financial needs and pay off some outstanding debt.
Policy Term

The policy term depends on your life stage and financial goals. Ideally, your term plan should remain in place until you decide to retire. Younger individuals can opt for plans with tenure of around 35 or 40 years. Conversely, professionals in their 40s can select plans with a 20-year term.
Premium Amount

Your premium amounts should be affordable and sustainable over the policy term. Premiums depend on various factors, including age, health, lifestyle, and coverage amount. You must balance adequate coverage with an affordable premium.
Riders and Add-Ons

Many insurance providers offer riders1 or add-on options to enhance your term insurance coverage. Riders can include critical illness coverage, accidental death benefits, and waiver of premium in case of disability. Assess your needs and consider adding riders that provide comprehensive coverage tailored to your circumstances.
Claim Settlement Ratio

The claim settlement ratio reflects the percentage of claims an insurance company has paid over a specific period. A higher ratio indicates a better track record of fulfilling claims.
Term insurance provides your loved ones with financial security. While looking for the ideal plan for your family, remember to consider the coverage amount, policy tenure, claim settlement ratio and availability of riders. Consider the term plan an investment in your family's future. 

Term insurance is a testament to your commitment to your loved ones. It is a promise that resonates even beyond your lifetime. So, embark on this decision-making process with confidence. Remember, you're building a safety net that will stand the test of time, ensuring your family's well-being regardless of life's uncertainties. 
Related Articles: 
How to Choose the Right Term Policy Period?
Basics of Term Insurance - Key Points and Benefits
Tips to Choose the Best Term Insurance Plan
8 Questions to Ask Before Buying Term Insurance
Growing Together, Saving Together: Financial Tips for Married Couples
What is ₹ 1 Crore Term Insurance?
ARN - ED/09/23/4749
Tax Articles
Subscribe to get the latest articles directly in your inbox
Life & Term Articles
Investment Articles