HDFC Life ClassicAssure Plus

Investment

HDFC Life ClassicAssure Plus

Investment

HDFC Life ClassicAssure Plus

Investment
For NRI Customers
(To Buy a Policy)
Call (All Days, Local charges apply)

Email ID

Whatsapp
---
(If you're our existing customer)
Call (Mon-Sat, 10am-9pm IST, Local Charges Apply)

Email ID
For Online Policy Purchase
(New and Ongoing Applications)
---
Branch Locator
For Existing Customers
(Issued Policy)
Whatsapp

Call (Mon to Sat, from 10 am to 7 pm, Call charges apply)

Email
---
Fund Performance Check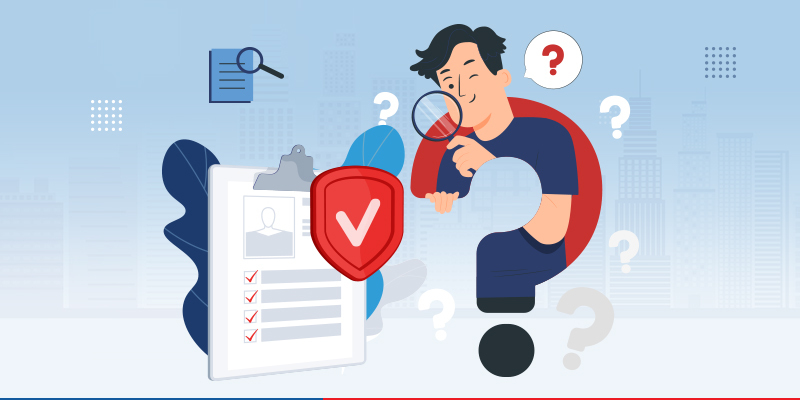 In our post on which insurance is better – term or whole life – we told you about what both consist of and which is better for you. However, once you have made the decision, the next critical decision can be tricky. That is, what should be the duration of your term insurance plan? That you need a term insurance for securing your family till the members are independent is known, hence, your policy period should be as long as to give your family the freedom to become financially independent.
How much should the policy period be?
Understanding how long your policy term should be can seem overwhelming. A good rule of thumb is to select a policy where the premium-paying phase ends before you retire. Most policyholders opt for term plans that terminate when they intend to retire. The idea being that they no longer have a financial responsibility and they have no active income they need to replace. Before selecting the policy term, you must understand what impacts it.
Here are some of the important factors that affect your term insurance premiums:
Age

The younger you are, the lower your premiums.

Gender

As a woman, chances are you may get offers or discounts from companies as death risk is lower than men.

Sum assured

Premiums will be higher if your sum assured is higher as your coverage will also be more than usual.

Lifestyle

If you are a non-smoker, you may get discounts on premiums.

Payouts

The premium amount differs according to payouts. If you opt for increasing sum assured, your premium will increase over a period compared to level sum assured.

Term

If the duration of protection opted by you is longer than your premium will be higher. This is one of the key factors determining your term insurance premium. The term depends on how long you want to provide a financial protection to your family in case of unfortunate incidents.
Usually, most insurance companies offer a policy term between 5 to 40 years. One should always opt for a policy term depending on their retirement age. It can vary of course. For instance, if you opt for 60 years as retirement age, there could be someone else who would opt for 65 as retirement age.
Let's look at the policy terms you can choose based on your age:
In Your 20s

If you're currently in your 20s, select at least a 40-year term or opt for coverage until the age of 99. You should opt for a long tenure since you can make the most of affordable premiums without having to renew the plan.

In Your 30s

Like when you're in your 20s, a 40-year term or coverage until the age of 99 is ideal for your 30s. You can reduce the tenure based on your financial liabilities and when you intend to retire.

In Your 40s

By now your financial liabilities might have reduced. You can choose 40-year tenure to get coverage until you turn 80. If you're purchasing a policy for the first time, you may have to pay a higher premium than if you were in your 20s or 30s.

In Your 50s

You've reached middle age and your children might have moved away for their higher education. A policy term of 25 years should suffice. However, you can pick a longer tenure of 35 years or opt to get coverage until the age of 99.
Why you should opt for a longer term:
Fixed premium rates. Once the product is bought, the premium would remain same for the entire duration of the policy.
If you are young, the premiums will be lower and will remain so throughout the term.
You will remain insured – guaranteed -- for the entire policy term.
All that you need to do is to understand, for how long your liabilities will last. How soon your children will be independent, how long will you work etc. Most policy terms matures at the age of 65, you can decide the term of your plan as per your present age.
Similar Articles
ARN - ED/11/22/30745
Tax Articles
Subscribe to get the latest articles directly in your inbox
Life & Term Articles
Investment Articles