HDFC Life ClassicAssure Plus

Investment

HDFC Life ClassicAssure Plus

Investment

HDFC Life ClassicAssure Plus

Investment
For NRI Customers
(To Buy a Policy)
Call (All Days, Local charges apply)

Email ID

Whatsapp
---
(If you're our existing customer)
Call (Mon-Sat, 10am-9pm IST, Local Charges Apply)

Email ID
For Online Policy Purchase
(New and Ongoing Applications)
---
Branch Locator
For Existing Customers
(Issued Policy)
Whatsapp

Call (Mon to Sat, from 10 am to 7 pm, Call charges apply)

Email
---
Fund Performance Check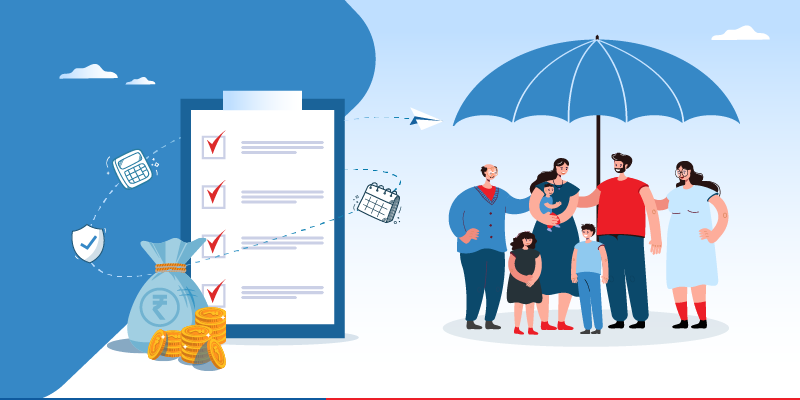 Rising healthcare costs and the added expenditures threaten to burn a hole in your pockets whenever any such condition arises. The importance of safeguarding your finances can hardly be understated. Health insurance is one of the most basic requirements for securing your finances against any kind of health related contingency. As responsible individuals, most of take out an individual health plan. However, apart from that, there are added facets as well. Given the fact that private sector expansion has become immense and a large number of individuals are private sector employees, it becomes pertinent that an effective healthcare plan be in place when it comes to our professional domains.
A group health insurance policy is one such option that is comprehensively beneficial and offers many advantages. Every commercial firm treats the employees like human resource and as a productive unit, wants the best for them. At the same time, the extra financial burden that such an endeavor puts must be offset. A group insurance plan has an underlying balance between the two factors of costing and having the best option in the market. Here are five reasons why you must opt for a group health insurance policy:
Gives you a credible human resource base: 
Having a group insurance plan in place means that our employees get an insurance cover as soon as they join the workforce. Thus, they don't have to hanker after individual health plans and so, they don't have to face the hassles of additional documentation, health check-ups etc. This not only simplifies the entire process but also gives you a credible workforce with a high level of workplace satisfaction.  
Is great for talent retention: 
Any employee counts health benefits as one of the primary indicators of choosing to stay where she/he is. This, in effect means that when you offer group healthcare benefits, your employees count this as one of the factors of career development (in terms of earnest compensation). So, you not only get to choose the best talent, but also retain it.
A group health insurance plan is economical for you:
You, as an employer want the best coverage benefits at lower costs. A group health insurance plan does that for you. The premiums that are paid towards such a policy come with tax deductions for you (since it is among the business-operational costs). Moreover, as the taxes on individual premiums are levied on a pre-defined basis, the payroll taxes paid by you are significantly lower.
A group health insurance plan is economical for your employees: 
Having a group insurance policy helps your employees save on income tax (as the taxable amount of salary is lowered due to premiums being deducted on earnest monthly salary). This means that your employees know that their finances are secured and they don't have to work for getting a separate coverage.
Is good for the overall workplace atmosphere and productivity:
Given the fact that a single, joint coverage means that employees have a single point of contact in case of any query, the organizational perspective is strengthened. Moreover, this develops the sense of security and organizational motivation in employees, which in turn is good for productivity and yields best results. 
HDFC Life offers several health insurance plans that are aimed at cushioning your financial reserves in case of any related emergency. For details, click on the mentioned link: https://www.hdfclife.com/health-insurance-plans.
Related Articles:  
Tax Articles
Subscribe to get the latest articles directly in your inbox
Life & Term Articles
Investment Articles