HDFC Life ClassicAssure Plus

Investment

HDFC Life ClassicAssure Plus

Investment

HDFC Life ClassicAssure Plus

Investment
For NRI Customers
(To Buy a Policy)
Call (All Days, Local charges apply)

Email ID

Whatsapp
---
(If you're our existing customer)
Call (Mon-Sat, 10am-9pm IST, Local Charges Apply)

Email ID
For Online Policy Purchase
(New and Ongoing Applications)
---
Branch Locator
For Existing Customers
(Issued Policy)
Whatsapp

Call (Mon to Sat, from 10 am to 7 pm, Call charges apply)

Email
---
Fund Performance Check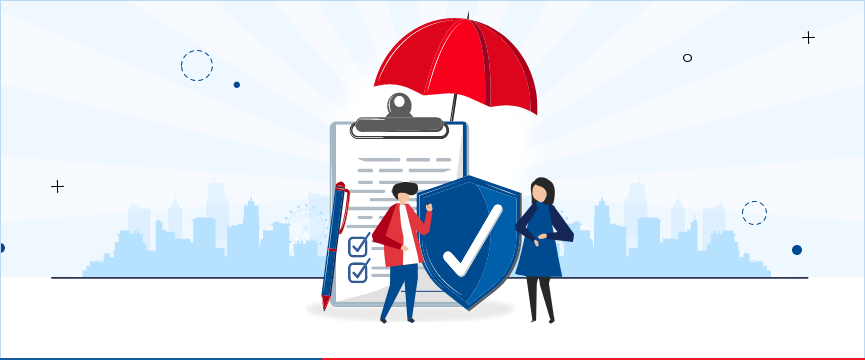 Table of Content
What is a Joint Life Term Insurance policy?
It is a type of policy that provides cover for two (only two people) in a single policy. Generally, this policy is opted for by couples (married or otherwise) but it can sometimes be also taken by business partners. Not just that, parents can also choose to co-own a joint life insurance policy with their child protecting the child financially in the event of a parent's untimely death.
It's a cost-effective option, where you get an insurance cover for two people while the premium is for one, hence attractive in the first glance but there's more.
What are the types of joint life term insurance?
The following are the options available if you wish to opt for Joint life insurance:
Based on benefits offered
1. Joint Term Plan:
As the name suggests, it provides the benefits of a term plan to two of its holders. If one of the holders, unfortunately, meets death, the cover is paid to the other holder and the coverage ceases for them.
However, some policies continue to provide coverage for the survivor. In any case, there's no money-back option here.
2. Joint Endowment Plan:
Just like the endowment plans, you have a joint endowment plan. In this, you pay premiums regularly, and either at the end of the term, you get an agreed amount back or incase a holder passes away in the policy period, the other policyholder gets the claim.
Based on receipt of benefits
3. First-to-die:
Under this coverage, the death benefit is paid after the first person dies. It is generally availed for income replacement in families. Incase of death of one of the holders or the other holder is named as beneficiary and is paid the sum assured. This helps the family to maintain its standard of living and the survivor isn't financially overburdened.
4. Second-to-die:
Also known as Survivorship policies are policies in which benefit is paid out after the second (surviving) person passes away. It doesn't provide income replacement to the survivor – instead, the payout goes to the couple's beneficiaries.
Now if you're wondering why would I ever get this type of policy?
This policy is quite popular. It's typically purchased for estate planning. But it is important to note that beneficiaries of this policy don't have to be children or even relatives. This policy can also be used to simplify the transfer of assets to a non-relative, like a friend or another business partner. The beneficiary doesn't even have to be an individual – the payout can be used to leave a donation for a favorite charity or religious organization.
Why should you consider joint life insurance policies?
Consider the following Pros and Cons before you decide whether to go for a joint insurance policy or not.
Pros
1) It can provide more affordable protection for two-income families – It's very evident that the joint insurance policy is affordable and cost-effective. And it provides a cover to families where there are two earners in the family and the family's income is dependent on both the earners.
2) The Survivorship policy lets the surviving spouse have more control over estate planning. It lets the holders delay the transfer of assets until both have passed away. This allows the surviving holder to encash the policy's cash value if needed.
Cons
1) The survivor may have to purchase additional coverage at a higher price – In the first-to-die policies, the cover ends for the other one as well. In this case, the surviving person must opt for a new policy which would be costlier given the age.
2) If one of the holders has health issues, it can be costlier than individual coverage. Life insurance policy costs are calculated based on the average health status and life expectancy of both holders. If one person is significantly less healthy than the other one, the premium charged will be higher. Also, if there is a large age gap, or if one person smokes regularly, policy costs for both will go up.
Final thoughts
Though this type of life insurance is not very popular, you can carefully consider the Pros and cons, understand your needs, and opt for it if it suits your requirements.
However, it is always advised to have insurance coverage for yourself and your loved ones. Hence whichever you choose, do have insurance.
Ensure that you take informed decisions and opt for a policy that delivers its policies.
Related Articles
ARN: ED/01/23/31315
Tax Articles
Subscribe to get the latest articles directly in your inbox
Life & Term Articles
Investment Articles