HDFC Life ClassicAssure Plus

Investment

HDFC Life ClassicAssure Plus

Investment

HDFC Life ClassicAssure Plus

Investment
For NRI Customers
(To Buy a Policy)
Call (All Days, Local charges apply)

Email ID

Whatsapp
---
(If you're our existing customer)
Call (Mon-Sat 10am-7pm, Local Charges Apply)

Email ID
For Online Policy Purchase
(New and Ongoing Applications)
---
Branch Locator
For Existing Customers
(Issued Policy)
Whatsapp

Call (Mon to Sat, from 10 am to 7 pm, Call charges apply)

Email
---
Fund Performance Check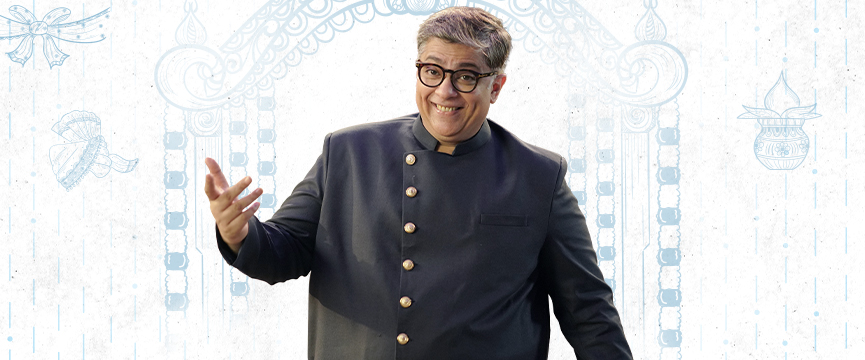 Prachi and Akshay have spent the last six months planning their wedding. They decided to take charge of the planning and pay for everything, often putting them at loggerheads with their parents. The young couple makes most of their decisions online. From looking for a wedding planner to designing and printing their invites, they found a way to complete everything from the comfort of their home. Every week or so, one of the parents will start a conversation with, "Back in my day, we would meet the planner three or four times before deciding." Or, "How can you get cards printed without physically checking the paper?" Of course, Prachi's and Akshay's parents make valid points. They couldn't use the internet for their everyday tasks. Today, we can do everything from shopping for groceries to planning weddings online.
Prachi and Akshay make most of the decisions, but they always consult their parents and elders for advice. In fact, as soon as Akshay started his first job, his mother gave him great financial advice. She encouraged him to put a portion of his salary in savings and purchase a term plan. While Akshay's mother may have bought her term insurance policy offline, Akshay decided to do some research online. Let's see what he found out.
The Need for a Term Insurance Policy

Term insurance plans provide your loved ones financial protection if something happens to you. The amount can help replace your lost income or repay outstanding debts. Term policies are pure life insurance products that provide coverage for a limited period. Akshay used a student loan to cover the cost of his higher education. He opted for a term plan to ensure that his family wouldn't have to repay the outstanding debt if anything happened to him.

The Advantage of Buying Term Insurance While Young

Akshay's online research helped him understand the importance of buying term insurance early. As a healthy man in his early 20s, he could enjoy higher coverage for a long tenure at a pocket-friendly price. He used an online term insurance calculator to check how his age could impact premiums in the future. He made a prudent choice by purchasing insurance as soon as he started working. As a non-smoker, 25-year-old Akshay got a sum assured of INR 1 crore for 30 years at just INR 26 per day!*

Should You Buy Insurance Online or Offline?

Although Akshay's mother urged him to purchase his term policy offline, he was keen on completing the transaction online. He looked up the HDFC Life website and bought the HDFC Life Click 2 Protect Super term insurance policy directly from the company. HDFC Life offers a 5% discount to customers who purchase their policies directly from the company website. So, Akshay's already affordable term policy became even lighter on his pocket.
Now that Akshay is getting married, he's thinking about increasing his term coverage. He's also urged Prachi to purchase a policy so their families will have sufficient financial protection. A wedding is a cause for joy and celebration. HDFC Life's Click 2 Protect Super term insurance policy can safeguard your happiness and peace of mind as you embark on the most thrilling adventure of your life!
Discover more about the link between marriage and term plans in HDFC Life's new series – Missing Dulha!
ARN: ED/02/23/32307
Related Articles
Tax Articles
Subscribe to get the latest articles directly in your inbox
Life & Term Articles
Investment Articles
Here's all you should know about life insurance.
We help you to make informed insurance decisions for a lifetime.
*Online Premium for Life Option, Male Life Assured, Non-Smoker, 25 years of age, Policy Term of 30 years, Regular Pay, Annual frequency, exclusive of taxes and levies as applicable. (Annual Premium of ₹ 9398/365 = ₹ 25.7)
HDFC Life Click 2 Protect Super (UIN No.: 101N145V01) is a Non-Linked, Non-Participating, Individual, Pure Risk Premium/Savings Life Insurance Plan. Life Insurance Coverage is available in this product. For more details on risk factors, associated terms and conditions and exclusions, please read sales brochure carefully before concluding a sale.