HDFC Life ClassicAssure Plus

Investment

HDFC Life ClassicAssure Plus

Investment

HDFC Life ClassicAssure Plus

Investment
For NRI Customers
(To Buy a Policy)
Call (All Days, Local charges apply)

Email ID

Whatsapp
---
(If you're our existing customer)
Call (Mon-Sat 10am-7pm, Local Charges Apply)

Email ID
For Online Policy Purchase
(New and Ongoing Applications)
---
Branch Locator
For Existing Customers
(Issued Policy)
Whatsapp

Call (Mon to Sat, from 10 am to 7 pm, Call charges apply)

Email
---
Fund Performance Check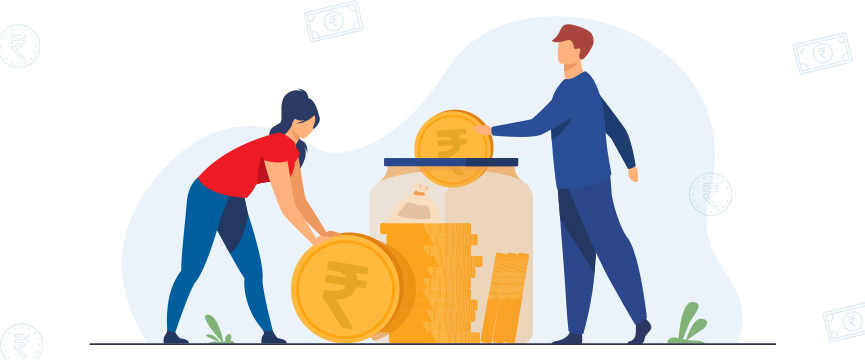 Table of Content
Growing egalitarianism and inclusivity have ensured that women are no longer tied to the traditional house-bound roles of a wife and mother today. Rather, they are defined by sector-wide representation and financial independence. While shattering stereotypes in the employment field, this has also helped in eliminating insurance myths, including the myth that term insurance plans are apt only for people with spouses and children. However, with more women entering the workforce and opting for prolonged singleness, term insurance protection has become much more universal.
In other words, your insurance needs will evolve with milestone life events, being single doesn't eliminate the need to get insured. In fact, starting early gives you a headstart, helping you plan ahead with foresight.
Why a Term Insurance Is Necessary for Single Women
If you're on the fence about opting for a term insurance plan, here's why a term plan is not an option, but rather a necessity:
Casting a Financial Safety Net
Many single working women use their income to support their families, acting as the sole breadwinner for their ageing parents and dependent siblings. If you fall into this category, buying the best term plan is necessary to help avoid financial instability for your dependents in your absence.
Repay Financial Liabilities
Easily available credit helps single women fulfil both their educational and entrepreneurial dreams. If you have taken a student loan to pursue a course of your choice or a business loan to establish your dream venture, you know how handy these credit options are. However, the payment burden gets deferred to your dependents, if for any reason you pass away before the loan is closed. The death benefit from your term insurance plan helps cover these dues, lightening the financial strain on your family.
Securing Yourself against Future Health Hazards
Rising levels of stress and pollution have increased instances of chronic lifestyle ailments like diabetes, hypertension, and cardiac ailments among women. Critical ailments specific to women have also reached epidemic rates in recent years with breast cancer rates standing at 13.5%3 of all cancer diagnoses in India. In an environment with such rising risks, opting for a term plan with a Critical Illness Rider2 can help you get ahead of the curve and keep your future secured.
Capitalise on Affordable Premiums
Term insurance premiums are linked to your age and gender. Buying a term plan in your 20s, when you are relatively healthy, helps you lock in affordable premiums. The term plans in India now offer a return on premiums option on the policy's maturity. So, if you outlive the policy, you can secure your financial independence with this payout and live comfortably during your golden years even without a salaried income.
Tax-Saving Instrument
A term insurance policy can help you formulate an iron-clad retirement strategy with its allied tax benefits. The premiums you pay for the term plan can be claimed as tax deductions (up to Rs. 1.5 Lakhs/year) under section 80C of the Income Tax Act 19611. You can invest these tax savings in varied asset classes, thereby diversifying your portfolio with a risk-adjusted strategy.
Conclusion
Term plans help you balance financial freedom with a certain peace of mind. With the best term plan in place, you can rest assured that your family will remain financially stable even after your demise, safeguard yourself from future medical expenses, and plan your retirement. Essentially, with a term plan that fits your budget and needs, you can live your single life to the fullest, pursuing your career path and starting new ventures, all while enjoying affordable coverage at a young age.
Moreover, you can opt for where you can expand your insurance cover, with every major life event without any underwriting hassles. For instance, when you wish to settle into a married life, you can increase your cover up to 50% of the basic sum assured (subject to a maximum ceiling of Rs. 50 Lakhs). Thus, locking in the benefits of a term plan early doesn't just protect the present, but also your future.
Related Articles:
ARN - ED/08/23/3570
Tax Articles
Subscribe to get the latest articles directly in your inbox
Life & Term Articles
Investment Articles
Here's all you should know about life insurance.
We help you to make informed insurance decisions for a lifetime.
1.  Subject to conditions specified u/s 80C of the Income tax Act, 1961.Tax Laws are subject to change from time to time.
The afore stated views are based on the current Income-tax law. Also, the customer is requested to seek tax advice from his Chartered Accountant or personal tax advisor with respect to his personal tax liabilities under the Income-tax law.
2. For all details on Riders, kindly refer to the Rider Brochures available on our website.
3. Source:https://www.ncbi.nlm.nih.gov/pmc/articles/PMC8966510/#:~:text=As%20per%20the%20Globocan%20data,risk%20of%202.81%5B5%5D.