HDFC Life ClassicAssure Plus

Investment

HDFC Life ClassicAssure Plus

Investment

HDFC Life ClassicAssure Plus

Investment
For NRI Customers
(To Buy a Policy)
Call (All Days, Local charges apply)

Email ID

Whatsapp
---
(If you're our existing customer)
Call (Mon-Sat, 10am-9pm IST, Local Charges Apply)

Email ID
For Online Policy Purchase
(New and Ongoing Applications)
---
Branch Locator
For Existing Customers
(Issued Policy)
Whatsapp

Call (Mon to Sat, from 10 am to 7 pm, Call charges apply)

Email
---
Fund Performance Check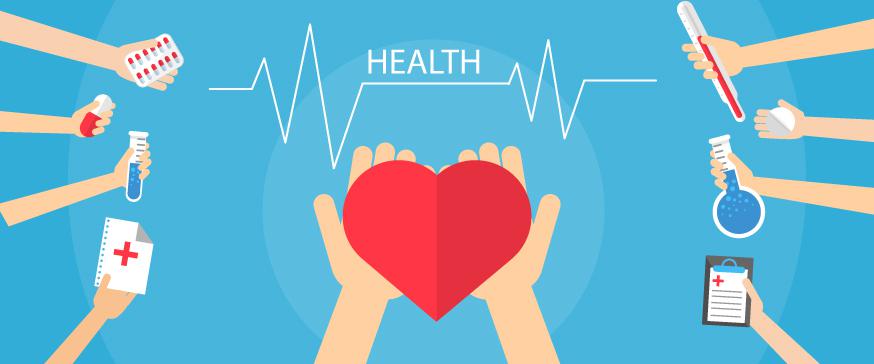 Table of Content
We all know the essential requirement of healthcare coverage and the importance of having the best health insurance plan for financial coverage at all times. Healthcare segment has not only grown to become a vast market in terms of insurance plans, but has also become the barometer of the rapidly growing financial literacy rates in the country. The availability of healthcare facilities has risen but the costs have drastically shot up in parallel. The treatment procedure of certain illnesses is extensive and requires long-term costs. This can put an unbearable pressure on a family's finances and there have been cases when the future plans of family members have been put on a hold, simply for covering the costs of another member's treatment. This emphasizes the importance of health insurance and why it is a must for everybody, irrespective of the income group or the social segment.
However, when it comes to choosing a specific health insurance plan, there are certain parameters which must be kept in mind. These parameters form the crux of your requirements and provide a platform for the guaranteed benefits of the plan that you will choose from the wide range of available ones.
Before choosing a plan, list out your specific needs. This is very important as the range of available options is quite diverse and there are different pros and cons of choosing a specific healthcare plan. The best health insurance plan is the one that caters to your needs.
The terms and conditions of the plan must be concise and clear. You must make it a point to check the entire documentation before accepting a plan. Choose a plan that is transparent about the key benefits offered, premium rates, frequency of premiums, the pay-out benefits, coverage etc.
Before choosing a plan, you must compare the different options being offered by various insurers. This can easily be done online and by visiting and checking the website of an insurer. Online health insurance comparison is easy and allows you to check whether a plan or the insurer meets your requirements or not. While checking, it is mandatory for you to know about the insurer's claim settlement ratio i.e. the ratio of the claims received and the claims processed by the insurer in a financial year.
While checking a plan, it is important to know whether there are any sub-limits on room rent or not. This becomes crucial if there is any need of hospitalization involved. Generally this limit has a capping of 1-2% of the sum assured (depending on whether general or intensive care hospitalization is required).
Whether the insurance plan covers any pre-existing benefits is another factor which must be checked thoroughly. Generally, insurers do not cover any such conditions, though there are specialized insurance companies that offer coverage in return for higher premiums on pre-existing conditions.
While purchasing a policy, also check whether co-payment is an added feature or not. Co-payment is a medium wherein the total expenses are shared by the policy holder in a certain pre-decided ratio. For instance, in case of a 20% clause, the policy holder will have to bear 20% of the expenses while the 80% will be covered under the plan. Ideally, a good health insurance plan must not have this clause at the outset.
Pre and Post-hospitalization benefits: You must check the time period offered by a plan in terms of pre hospitalization (generally 30 days) and post hospitalization (generally 60 days).
Network hospitals: This feature comes in handy while utilizing the cashless feature of a health insurance plan. The hospitals covered under tie-ups with the insurer are listed as network hospitals and offer usage of the cashless facility.
You must also check the feature of no-claim bonus, which is the bonus amount to which you are entitled in case of no claims made against the insurance coverage.
Lastly, make sure to check the rates of premium which you are liable to pay under the insurance coverage of a plan. The coverage details offered by the plan must be matched with the premiums involved.
How to Select Best Health Insurance Plan?
Picking the right health insurance policy for yourself and your family members is crucial. Here's a look at the important things to consider before you pick a plan:
1. The Sum Insured
You should always pick a plan that offers you the kind of cover you need. Plans that offer higher cover may have a higher premium. Evaluate your needs and potential medical issues, including accidents and emergencies. This will help you understand what kind of cover you require.
2. The Type of Plan
You can choose to purchase individual health insurance or a family floater plan depending on how many people you'd like to cover. Ideally, individual plans work best if you're purchasing a plan just for yourself or for yourself and your parents since older people are more likely to have medical issues. On the other hand, a family floater might be best for a young family, like a couple and their young children, since they can easily share the sum insured without too many issues.
3. The Waiting Periods and Age Limits
If you've already been diagnosed with an illness, you will want to check the waiting period for pre-existing illnesses on the health insurance policy before purchasing it. Some waiting periods are just 2 years, while others are as long as 4 years. You should also check if there's any limit on the renewal age. Most new policies offer lifetime renewals, while others cap renewals after 70 years. Depending on who you're purchasing the insurance policy for, you should make a decision accordingly.
4. The Claim Settlement Ratio
To understand how likely you are to receive a settlement if you make a claim, you should check every insurance provider's claim settlement ratio. This number will tell you what percentage of all claim requests were settled by the provider in the previous financial year. You should always pick an insurance provider who has a high claim settlement ratio.
5. The Premium
Depending on the kind of cover you want, different insurance providers may offer you different premium rates. If all other things are equal, you can look at the rates to better understand which policy is the best for you and your finances. Remember, a lower premium does not always mean less coverage.
Benefits of Best Health Insurance Plan in India
If you've assumed that a health insurance policy will only take care of major medical expenses, then you aren't entirely right. Here's a look at some benefits that the best health insurance policies in India offer, over and above your regular health cover:
1. Cashless Claims
Every good health insurance provider will have a network of hospitals where you can enjoy cashless claims. This means that you can get the treatment you need without having to pay anything upfront. Your insurer will take care of settling the bill directly with the hospital.
2. Daily Cash Allowance
There are a few things that your health insurance policy will not cover - such as your consumables or certain medicines. A good health insurance policy will provide you with a daily cash allowance up to a limit. You can use this daily cash to help offset the cost of your health-related requirements and medicines.
3. Allied Benefits
Certain policies offer additional benefits, such as annual check-ups or cover for enhanced diagnostics. If you can, you should opt for a health insurance policy that provides these additional benefits.
4. Cover for Life-Threatening Illnesses
Not all health insurance policies will provide critical illness cover either as a premium benefit or an optional rider. You should always try and find a plan that provides cover for regular health issues as well as critical illnesses. These policies could end up being a financial saviour in the future
5. Tax Benefits
Every health insurance policy will provide you with tax benefits. Premiums that you pay for the upkeep of a policy for yourself, your spouse, your children and your parents. If every individual is under the age of 60, you can claim a deduction of up to INR 25,000 per year. If your parents are over the age of 60 and you pay the premiums for their policies, you can claim an additional deduction of INR 50,000 per year.
HDFC Life offers numerous health insurance plans that are directed towards securing your finances in case of a health-related contingency. For details, click on the mentioned link: www.hdfclife.com/health-insurance-plans
Tax Articles
Subscribe to get the latest articles directly in your inbox
Life & Term Articles
Investment Articles