HDFC Life ClassicAssure Plus

Investment

HDFC Life ClassicAssure Plus

Investment

HDFC Life ClassicAssure Plus

Investment
Online Buy Support
---
Branch Locator
Policy Holder Services
---
Fund Performance Check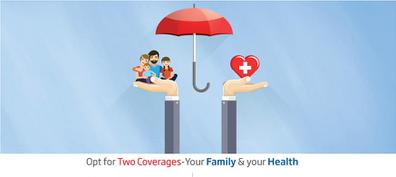 December 11, 2018
1525
Unhinged human activities and blatant abuse of the environmental resources has led to the critical times of today where the natural balance has been disturbed to an immense extent. Mankind today faces a very rapidly deteriorating situation where extreme measures are required to apply a fix. Even the very basic natural resources have been polluted beyond control and the results are there for everyone to see. From rivers to soil layers and from oceans to air, everywhere the impact of pollution has been severe. The air quality in major Indian cities has dropped by such an extent that even breathing has become hazardous and everyone –from an infant to an old person has become vulnerable to a hot of diseases and disorders. The impact that air pollution has had on the health of young children is very extensive.
Children naturally have lower body immunity and their inner organic strength is in a budding stage. Their physiological systems are in a growing phase and any ill effect of unwanted things can scar their health for life. The air that our children breathe must be conducive to their growth. However, given the present day scenario in many Indian cities, the reality is the exact opposite of this. The amount of lead, tar, Sulfuric chemicals etc. have made the air quality index plunge to its worst levels and children, like adults have been forced to wear masks from a very tender age.
It all begins at a very early stage actually. When infants in their mother's wombs are exposed to chemical-laden air, seeped with carbon monoxide and vehicular emissions, the ill effects can take route at that very stage. The air that the mothers breathe directly impacts the well being of the newborn and in extreme cases, the impacted children are born with numerous disorders and conditions that can be attributed to high pollution levels.
Even after birth, as the lungs develop, if the children are exposed to toxic air, they can become victims of many diseases like chronic asthma, bronchitis, fibrosis etc. This not only impairs their childhood but can have a very serious impact on their adulthood as well. The physical repercussions of these disorders are immense and can leave permanent scars. Children are susceptible to the chemicals present in the air and since most of their time is ideally supposed to be sent outdoors, the effects are coupled. Apart from the many respiratory diseases that may occur, there are other disorders associated with this. Non exposure to proper sunlight may cause deficiency of Vitamin D in children and their bone health may be impaired. The eyes of young children may be affected also, due to the fumes and other random unwanted agents in the air.
As parents, you want the bet for your child and are ready to do anything that guarantees their welfare and well being. Your child's health of utmost importance and you must be ready to provide the best of atmospheres where your child can grow. One of the primary ways in which this can be ensured is by taking out a specific medical insurance policy that can help you keep your finances secure in the event of any health related emergency for your child.
HDFC Life offers various health insurance plans that are aimed at cushioning your finances and helping you give the best of treatment to your loved ones in case of any related occurrence. For details, click on the mentioned link: https://www.hdfclife.com/health-insurance-plans.    
 
Recent Posts
Subscribe to get the latest articles directly in your inbox
Popular Post
HDFC Life Insurance Company Limited. CIN: L65110MH2000PLC128245, IRDAI Reg. No. 101.
Registered Office: Lodha Excelus, 13th Floor, Apollo Mills Compound, N.M. Joshi Marg, Mahalaxmi, Mumbai 400 011. Email: [email protected], Tel No: 1800-266-9777 (10 am to 7 pm). The name/letters "HDFC" in the name/logo of the company belongs to Housing Development Finance Corporation Limited ("HDFC Limited") and is used by HDFC Life under an agreement entered into with HDFC Limited.
For more details on risk factors, associated terms and conditions and exclusions please read sales brochure carefully before concluding a sale.
BEWARE OF SPURIOUS PHONE CALLS AND FICTIOUS/FRAUDULENT OFFERS
IRDAI is not involved in activities like selling insurance policies, announcing bonus or investment of premiums. Public receiving such phone calls are requested to lodge a police complaint.