HDFC Life ClassicAssure Plus

Investment

HDFC Life ClassicAssure Plus

Investment

HDFC Life ClassicAssure Plus

Investment
For NRI Customers
(To Buy a Policy)
Call (All Days, Local charges apply)

Email ID

Whatsapp
---
(If you're our existing customer)
Call (Mon-Sat, 10am-9pm IST, Local Charges Apply)

Email ID
For Online Policy Purchase
(New and Ongoing Applications)
---
Branch Locator
For Existing Customers
(Issued Policy)
Whatsapp

Call (Mon to Sat, from 10 am to 7 pm, Call charges apply)

Email
---
Fund Performance Check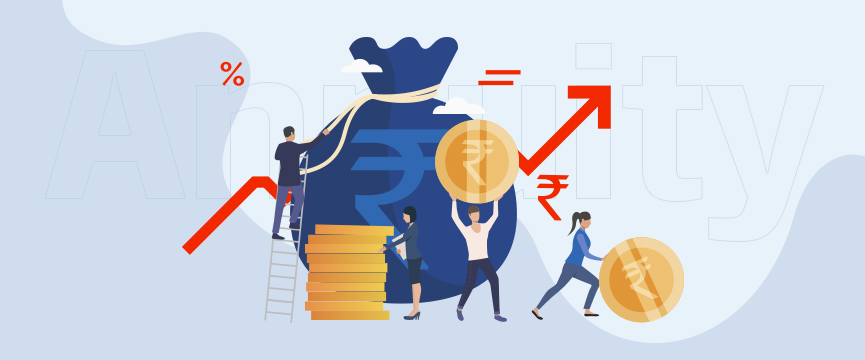 Table of Content
Retirement often appears distant when you're in your younger years, but it creeps up quickly. As you approach your late forties or early fifties, retirement planning becomes a top priority. This is the crucial phase, especially five years before retirement, when financial questions start to weigh heavily on your mind. Let's explore why these five years are pivotal and what steps you should take to ensure a comfortable retirement with the best retirement plan available.
What sources of income can you rely on during retirement?
To guarantee a stable retirement, it is crucial to use a variety of revenue streams. 
Employee Provident Fund (EPF) and Public Provident Fund (PPF) :

Employers and employees are required to contribute to the EPF, which provides a sizable lump sum upon retirement. In addition, the Public Provident Fund (PPF) that individuals can opt for, offers steady earnings and tax benefits.

National Pension System (NPS) and Employee Pension Scheme (EPS):

The NPS allows market-linked pension accrual with the ability to select asset allocation. The Employee Pension Scheme (EPS), which integrates with the EPF, pays retirees a monthly pension.

Fixed Deposits (FD) and SCSS:

An FD provides a reliable fixed interest income which a retiree can rely on post-retirement. Also, after you turn 60, you should take advantage of your Senior Citizens' Savings Scheme (SCSS) given that the interest rates on these instruments are typically higher than those for FDs.

Unit Linked Insurance Plans (ULIP):

When you select a ULIP as your retirement strategy, a portion of the funds you invest is used to fund life insurance while the remainder is invested to create a corpus for your retirement.

Other instruments:

Mutual funds, stocks, and real estate and rental income can also be good sources for income in your retirement years, if invested wisely.
It is advisable to put some money as early as possible in instruments like mutual funds, stocks, and real estate which typically produce income and capital growth over time. Also, if you already own a second home which can be used to give as a rental income post your retirement. 
When Do You Plan to Retire?
Depending on a variety of factors, including financial readiness, physical health, and professional objectives, people decide when to retire. Some people choose early retirement, typically in their 40s or 50s, motivated by financial freedom, while others continue working till 65, motivated by passion or financial necessity. Most people plan to retire between the ages of 55 and 65. This range enables a balance between building a sizable retirement corpus and enjoying post-work years, while still enjoying good health.  
Prepare for the 4 retirement savings dangers
Several typical risks may disrupt one's financial peace during retirement, so a careful strategy should be put into place before you choose the best retirement plan possible.
Longevity:


Lifespan risk is something to consider. If your savings are exhausted, you can run into financial difficulties. Consider pension plans that offer a lifetime income stream to mitigate this risk, ensuring financial security even if you live far longer than you anticipate.

Unforeseen medical expenses:


Serious illnesses or accidents can put a strain on your budget. Having a strong health insurance plan and an emergency reserve to cover unforeseen medical expenses are necessary for minimising this risk.

Inflation and Urban Development:


As cities develop, urban development may cause your living expenses to increase. Moreover, it is better to keep your investments which give inflation adjusted returns to mitigate this risk. It is a good strategy to minimise costs by relocating to more affordable locations, maintaining good health, and budgeting for gifts and lifestyle spending.

Unexpected Costs:


Life is uncertain. Maintain a fund to handle emergencies without wiping out your retirement resources in order to cover unforeseen costs.
Retirement planning should begin well in advance, and the five years leading up to retirement are vital. These years offer a unique opportunity to fine-tune your financial readiness for old age. By reassessing your sources of retirement income, planning an income for your retirement, and mitigating risks to avoid eating into your retirement savings, you can enhance your financial security. 
The best retirement plans are those that are enabled by proper planning. So, start early, plan diligently, and enjoy a financially stable life after retirement.
Related Articles: 
ARN - ED/10/23/5643
Tax Articles
Subscribe to get the latest articles directly in your inbox
Life & Term Articles
Investment Articles