HDFC Life ClassicAssure Plus

Investment

HDFC Life ClassicAssure Plus

Investment

HDFC Life ClassicAssure Plus

Investment
To Buy Online
---
Branch Locator
For Existing Customers
---
Fund Performance Check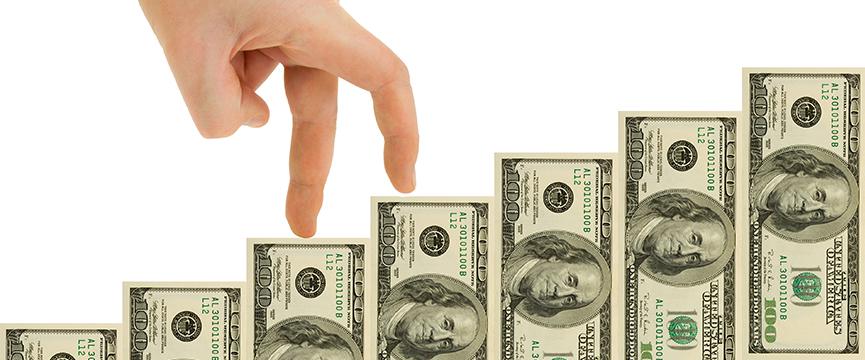 August 03, 2021
85531
Term insurance policies provide life cover at affordable rates. A term plan provides the insured individual with life cover for a specific time. Typically, these policies do not offer any maturity or investment benefits, so they are very light on your pocket. Term plans are the most affordable life insurance plans in the market, but understanding exactly how much they cost can be a little tricky.
What Does a Term Plan Cost?
Your term plan premium depends on multiple factors. Let's take a look at what they are:
Sum Assured
Your term insurance premium amount is directly proportionate to your sum assured. A 20-lakh term plan premium will be significantly lower than a 2-crore term plan premium. Since your premium depends on your sum assured, you need to make sure that you choose the right amount. As a thumb rule, you should opt for coverage that is a minimum of ten times your annual income. If you have more dependents or liabilities, your sum assured amount should be at least 15 times your income. If you have any debts or loans, make sure the payout from the term plan will help your family pay off these amounts.
Plan Tenure
When you buy term insurance, the policy tenure will have a significant impact on your premiums. Term plans with longer tenures will have lower premiums.
Health History and Personal Habits
Your current health and harmful habits could impact your premium amount. If you have a family history of heart disease or currently suffer from an illness, your premiums will be higher. If you consume tobacco or alcohol, your insurance provider will charge you a higher premium. That's why it's a good idea to purchase a term plan when you're young and in good health.
What Is 2-Crore Term Insurance?
A term insurance policy that offers a sum insured amount of INR 2 crores is called a 2-crore term insurance plan. At first glance, INR 2 crores may seem like a lot of money. But if you consider your annual living expenses and factor in inflation, it might be just what your family needs. Let's look at an example. Rakesh, a 35-year-old man, lives in Mumbai with his wife and five-year-old. He works for a large IT firm and earns INR 12 lakhs per year. Rakesh is the primary breadwinner at home, so he decides to purchase a term plan for 30 years. Since his wife and child depend on him financially, he wants to get coverage that is a minimum of 15 times his current annual salary. That works out to INR 1.8 crores. Additionally, Rakesh has EMIs worth 25 lakhs pending on his home loan. So, to properly secure his family's financial future, Rakesh would need to purchase a term plan that offers at least INR 2 crores as the sum assured amount.
What Is the Term Insurance Premiumfor a 2-Crore Term Plan?
Given the number of term plan options available in the market, it's possible to purchase a 2-crore term insurance policy at competitive rates. If you're a healthy individual in your early 30s, you might have to pay between INR 17,000 to INR 25,000 as your annual premium.
Things to Consider Before You Buy Term Insurance
Before you purchase your 2-crore term insurance policy, there are a few things you must consider:
The Sum Assured
Check if the sum assured amount is enough. Remember, if your payout falls short, it could leave your family in financial distress.
Inflation
While calculating how much your family will need in the future, remember to consider inflation. Factor in a higher rate while considering your child's financial future.
The Claim Settlement Ratio
Every insurance provider will have a claim settlement ratio displayed on their website. The number will tell you what percentage of claims they settled in the previous financial year. A higher claim settlement ratio means you have a better chance of getting your payout.
Frequently Asked Questions About Term Plans
Q: What sum assured amount should I choose?
A: As you can see from the information provided above, the sum assured amount depends on your family's financial needs. Ideally, the amount you pick should help cover any lost income and cover outstanding debts.
Q: What plan tenure should I pick?
A: Your term plan tenure should cover you at least until you retire. So, a 30-year old might pick a tenure of 40 years. On the other hand, a 40-year-old might opt for a policy term of 20 years.
Q: Will the term plan premiumchange during the tenure of the policy?
A: No. Once you purchase a policy, the premium amount will stay the same for the entire policy tenure.
Q: Are term insurance riders necessary?
A: Term insurance riders can provide additional financial protection, but they aren't always necessary. Individuals who work in factories or travel often for work might have more use for an accidental death rider than a stay-at-home mom. You should pick the riders based on your personal needs. Remember, the riders and add-ons you select will affect your term plan premium.
Tax Articles
Subscribe to get the latest articles directly in your inbox
Life & Term Articles
Investment Articles
Calculators
HDFC Life Insurance Company Limited. CIN: L65110MH2000PLC128245, IRDAI Reg. No. 101.
Registered Office: Lodha Excelus, 13th Floor, Apollo Mills Compound, N.M. Joshi Marg, Mahalaxmi, Mumbai 400 011. Email: [email protected], Tel No: 1800-266-9777 (10 am to 7 pm). The name/letters "HDFC" in the name/logo of the company belongs to Housing Development Finance Corporation Limited ("HDFC Limited") and is used by HDFC Life under an agreement entered into with HDFC Limited.
For more details on risk factors, associated terms and conditions and exclusions please read sales brochure carefully before concluding a sale.
BEWARE OF SPURIOUS PHONE CALLS AND FICTIOUS/FRAUDULENT OFFERS
IRDAI is not involved in activities like selling insurance policies, announcing bonus or investment of premiums. Public receiving such phone calls are requested to lodge a police complaint.