HDFC Life ClassicAssure Plus

Investment

HDFC Life ClassicAssure Plus

Investment

HDFC Life ClassicAssure Plus

Investment
For NRI Customers
(To Buy a Policy)
Call (All Days, Local charges apply)

Email ID

Whatsapp
---
(If you're our existing customer)
Call (Mon-Sat 10am-7pm, Local Charges Apply)

Email ID
For Online Policy Purchase
(New and Ongoing Applications)
---
Branch Locator
For Existing Customers
(Issued Policy)
Whatsapp

Call (Mon to Sat, from 10 am to 7 pm, Call charges apply)

Email
---
Fund Performance Check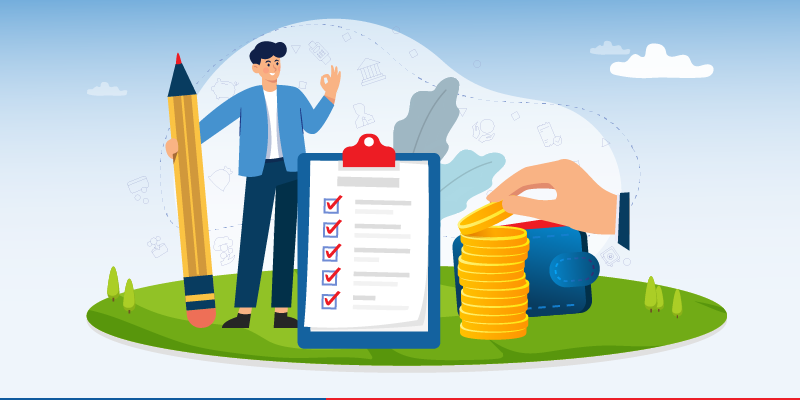 Table of Content
In today's ever-changing landscape of life there are varieties of unpredictable events, where insurance is not just an option but the need of the hour. Merely taking the first step towards securing your future by purchasing a Conventional Life Insurance or Unit Linked Plan (ULIP) Protection plan won't suffice. It is crucial to stay invested by paying the Life Insurance for long term and specifically regular payment of ULIP premiums is pivotal to reap the full benefits of your policy. Here is an informative article that covers all aspects of Life insurance and ULIP renewals to ensure you do not face any challenges while renewing your policies.
What is life insurance?
Life insurance is an essential investment aimed towards managing uncertain life risk. It is one of the best ways to safeguard your family's financial well-being. It guarantees timely payment to the beneficiaries in the event of one's untimely demise.
Importance of life insurance renewals
The main goal of your life insurance policy is to provide a safety net to your family and loved ones. However when you stop paying premium, your policy loses value, exposing your family to the financial burdens in your absence. Hence it is crucial to give attention of equal emphasis to buying and renewing the policies to ensure the family receives all the benefits that you envisaged while making this quality investment decision.
Benefits of renewing your life insurance on time
There is a wide gamut of benefits of renewing the policy on time like:
Maintains affordable premiums: The more you delay the more charges you will incur. Hence to ensure affordable premiums and avoid late payment charges, renew your premium on time.
Avail cumulative bonus: Timely renewals ensure you do not miss out on the opportunity to earn accrued bonus.
Avoid extra charges on reviving a lapsed policy: By renewing your premiums on time you can save your policy from getting lapsed and avoid paying interest as well as revival fee when the policy becomes inactive.
Unit Linked Insurance Plans (ULIPs)
Have you invested in ULIP thinking about the long-term capital gains?
Well, it's without a doubt a smart decision as ULIP combines benefits of insurance and investment in a single plan. It not only helps accumulate the corpus to meet your goals but also helps safeguard yourself from unfortunate events.
However, whether you choose Conventional Life Insurance or ULIP policy the key to ensure maximum returns is by renewing the policies on time.
What are ULIP plans?
ULIP is a investment plan where a portion of the premium goes towards providing life insurance coverage, and the remaining amount is invested in various market-linked funds like stocks and bonds. ULIP plans offer the potential for higher returns based on the performance of the underlying investments. However, they also carry market risk, meaning the value of your investments can fluctuate based on market conditions.
Why renew your ULIP policy on time?
Renewing ULIP plan can offer numerous benefits that can positively impact your financial well-being. Below are the reasons why you need to renew your ULIP plans on time.
Timely renewals helps maintaining the financial safety net.
Timely payment of ULIP renewal will provide higher return on investments when the market is doing well.
It lowers your tax burden as when you pay premiums on time, you can declare it and claim the tax benefits1 for the year.
It helps keep your life goals on track.
What happens if you do not renew your policy within the lock-in period?
Paying the ULIP premium during the lock-in period is pivotal for staying invested for a long term. We know the importance of paying timely premium, but what happens to your premium if due to financial constraint or any other reason you are not able to renew it on time?
Well, here is what actually happens when you stop paying the premium before the lock-in period ends:
1. Receive Notice
Once you discontinue the premium payment you will be offered a grace period to renew your premium. On expiry of the grace period, you will receive a notice to revive your policy. Failure in revival results into re-allocation of your policy funds from market to low return funds like discontinued funds.  Discontinued funds will yield lower returns than funds invested in the market.
2. Pre-Dated NAV
When you stop paying the premium before the lock in period ends and withdraw after the lock-in period, you get paid on the Net Asset Value of the year in which you stopped paying premium which is the date of discontinuance instead of the NAV post completion of lock in period.
3. Incur Charges
On stopping the premium payment before the lock in period, discontinuance charges gets deducted from your corpus at the time of withdrawal after the lock-in period. However, if you complete lock in period then premium allocation charges and policy admin charges get averaged out.
4. Life Insurance cover
When you stop paying then your life insurance cover ceases to exist leaving your family unsecured incase of any unfortunate event.
Ways to renew your insurance policies- Make the right choice
The flexibility to pay either online or offline, makes renewing Life Insurance and ULIP plans a hassle-free task. Moreover renowned insurance companies like HDFC Life offer a wide gamut of payment modes to make your life easier. Below are some convenient ways to renew your Life insurance/ULIP plans of HDFC Life:
1. Renewal through Online payments
With digital acceleration, online payment has become an inseparable part of the Insurance industry. You can save time by paying your premiums online. Digital payment just takes a few minutes and decreases the chances of late policy renewals.
Moreover HDFC life offers a wide array of options to pay online.
2. Renewal through Auto debit payment
When you are busy with a long-to do list at work or completing household chores, you might forget to pay your dues on time. Unfortunately late payments lead to fines of loss or policy benefits. To avoid such hassles you can register and opt for auto-debit policy renewal. This is one of the hassle free premium payment options where you don't need to remember your due dates. The premium renewal amount will be deducted automatically on your preferred date. All you need to do is keep your account funded to avoid delays in renewing your premiums.
3. Renewal through Walk-in payments
Yes! The old-school offline payment method is still available for renewing your policies. All you need to do is locate your nearest HDFC Life branch and submit cheque/DD to branch personnel or courier it before the premium due date. You can even submit a cheque/ demand draft in your nearest ICICI or Axis bank. HDFC life is all about convenience, so it even gives you the flexibility to pay your premiums by swiping your Credit/Debit card at any of the branches.
Final Thoughts
In conclusion, renewing your policy is critical for maintaining continuous protection, adjusting to life changes, accessing affordable premiums, and ensuring peace of mind for yourself and your family. It's a responsible and proactive step to secure a brighter tomorrow for yourself and your loved ones.It is imperative to prioritize timely premium payment to the make the most of your investment and insurance plans. If you have doubts about your life insurance policy or are unhappy with the performance of your ULIP plan, you can always take expert advice. HDFC Life being a customer-centric insurance company is always available to provide you with the best advice with regards to your insurance policies. So feel free to connect with us to discuss about your HDFC Life insurance or ULIP plans.
We will cover benefits of staying invested through the premium paying term in ULIPs in our next blog.
Stay tuned for more such insightful pieces.
Related Articles:
ARN-PER/08/23/4327
Tax Articles
Subscribe to get the latest articles directly in your inbox
Life & Term Articles
Investment Articles
Here's all you should know about life insurance.
We help you to make informed insurance decisions for a lifetime.
Tax benefits are subject to provisions as per Income Tax Act, 1961. Tax laws are subject to changes.