Insurance Basics
On Being Young, Single and Insured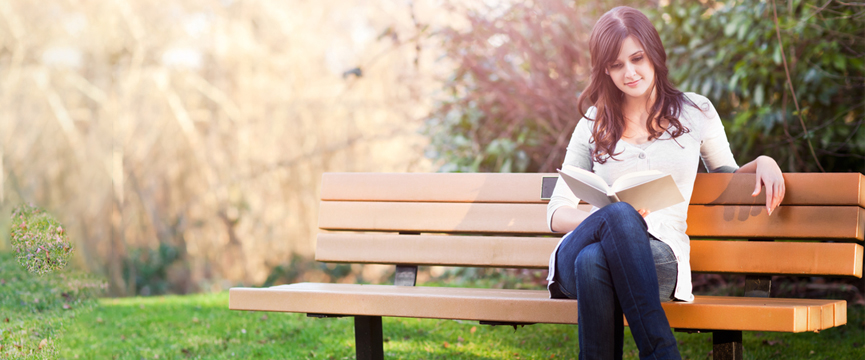 Whether you're working your first paid internship or your first full time job, there's no feeling quite like the one you get when you earn your first salary. It's a feeling of independence. You're finally out of the waters of adolescence and ready to take on more mature responsibilities in the real world. You'll slowly begin helping your parents out with household finances and even treat yourself to a little indulgence, while you start saving up a nest egg for the future.
Although you might be thrilled with your new spending capacity, financial independence is not entirely made of this. The key to being financially independent is proper management of the money you earn. Though giving back to your parents and society, saving for short term goals and investing for long term goals are all important, there's more to financial planning. We tend to overlook personal insurance because we are young and healthy, single and without dependents. But is this what's best for us?
Contrary to what you might believe, personal insurance is not just for married people or people with kids. It is a tool to give you and your loved ones the financial protection you need against uncertainties, and life has a lot of uncertainties! Take that alternate reality episode of Friends for example- The One That Could Have Been. With Rachel married to a man she doesn't love, Monica still overweight, Ross trying hard to reignite the spark in a failing marriage and Phoebe just being an entirely different entity from the one we know and love, things were less than ideal. In our own lives too, at any turn, there are infinite ways in which you can move forward, infinite ways in which a situation might turn out.
And if in case you're ever caught in a sticky situation, having an insurance policy could well be your ticket out of it. Here's what you need to know:
1. Though you don't have a spouse or kids of your own, you might still want to get insured for the sake of your parents or loved ones. If some unfortunate event leads to your untimely death, they will have enough on their plates without having to worry about settling your debts. You can take out a life insurance policy to settle debts and provide for your parents.
2. If you don't think your parents would require your financial help, you don't need to be insured. Not for now, at least. But if you think you might get married and have children at some point in the future, you might want to take out a policy now. You're younger and fitter today than you will be in a few years time, and that makes for lower premiums. So if you're going to end up buying insurance eventually anyway, why not make use of the benefits that come with your age?
3. It's not impossible that you could fall ill or be injured and become unable to work for some period of time. Being insured can come in handy in times like these, when you are not bringing in a salary and have medical bills to tend to.
4. A lot of employers these days provide their employees with insurance, and a lot of people think that this means they don't need personal coverage. But people don't spend decades with the same company anymore. They tend to switch jobs every few years. This means having a gap in your coverage. Investing in a policy of your own, will ensure you are protected against any unfortunate incidents that could possibly occur while you're in between jobs.
Once you've decided that you do need insurance after all, you'll want to find a policy that best suits your needs. With the plethora of options available in the market, it's hard to know where to begin. At HDFC Life, we have a range of protection plans and health plans for you to choose from. Take a look at the policies we offer and get started on your way towards a secure financial future.
Similar Articles
Products offered by HDFC Life :
Choose from 8 fund options

 more...

Flexible premium paying terms

Flexible policy term

Tax benefits under Sec 80C and Sec 10(10D)

Online Unit-linked Pension Plan

 more...

Minimal Charges

Lower maturity age of 45 yrs

Tax benefits under Sec 80 C & 10 (10A)

3 plan options available

No medicals required

Tax benefits under Sec 80 D
HOW CAN WE HELP YOU
Service For Policyholders
Service For Policyholders
Mon-Sat 10 am to 7 pm IST (Local Charges Applicable.) (DO NOT prefix any country code e.g. +91 or 00.)
Stay updated with HDFC Life
Get HDFC Life updates in your mailbox