HDFC Life ClassicAssure Plus

Investment

HDFC Life ClassicAssure Plus

Investment

HDFC Life ClassicAssure Plus

Investment
For NRI Customers
(To Buy a Policy)
Call (All Days, Local charges apply)

Email ID

Whatsapp
---
(If you're our existing customer)
Call (Mon-Sat 10am-7pm, Local Charges Apply)

Email ID
For Online Policy Purchase
(New and Ongoing Applications)
---
Branch Locator
For Existing Customers
(Issued Policy)
Whatsapp

Call (Mon to Sat, from 10 am to 7 pm, Call charges apply)

Email
---
Fund Performance Check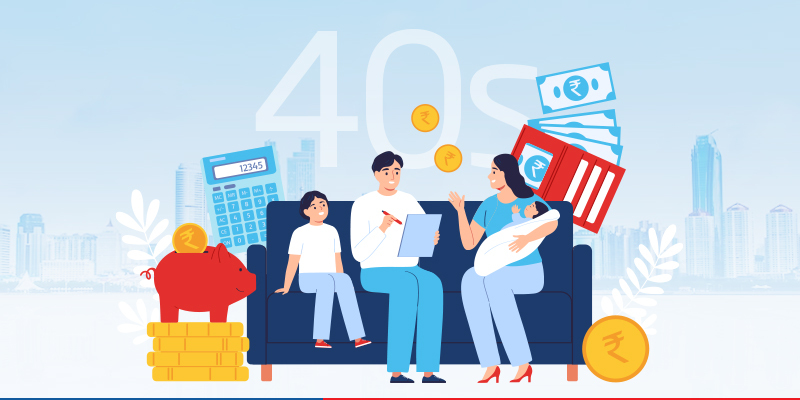 Table of Contents
Your 40s are a time of financial stability and growth. By now, you have gained valuable experience and established a stable career. Financial planning in your 40s lays the foundation for a comfortable and secure future. Let's better understand the importance of saving and investing in your 40s for stability in the future.
Why Should You Buy an Investment Plan in Your 40s?
Planning your finances in your 40s provides security and stability. It can also safeguard your family's future from unforeseen circumstances. Here's why choosing to save and invest in your 40s is crucial.
For Future Goals
You should start investing in your 40s for a safe and secure retirement. Planning your finances in this decade gives you adequate time to build a substantial corpus for your golden years. You have almost 20 years to save and invest for retirement.
Financial Security for Your Loved Ones
In your 40s, your spouse, elderly parents and children depend on you for financial security. A good investment plan provides life insurance coverage. It offers your loved ones a financial safety net after an unexpected event. Life insurance in your 40s helps you look after your family, regardless of what life has in store for you.
Disciplined Savings
Now that you have fulfilled a few financial goals, you can start saving in your 40s. Inculcate a habit of putting money into a separate account for later. You can purchase a savings plan to leverage the power of compounding and enjoy exponential financial growth. During this time, you must also work on paying off debts.

What to Consider While Choosing an Investment Plan in Your 40s
Before you start saving and investing, consider the following factors:
Your Financial Goals
Evaluate your hopes and dreams for the future. List your goals and give yourself a timeline to achieve each one. Once you know what you're working towards, you can identify savings plans that align with your aspirations.
Your Risk Tolerance
Take a moment to understand your risk tolerance. Since you're closer to retirement, you may want to consider risk-averse investment options. Ideally, build a portfolio with a good mix of high- and low-risk funds to ensure steady growth over the next two decades.
Your Budget
Evaluate your income and expenditure. Identify money-saving opportunities and look for new avenues to invest and grow your wealth.
Life Coverage
Consider investment options that offer life insurance coverage to safeguard your family's financial future. Savings plans provide exponential growth while securing your family's finances with life insurance coverage.
The Company's Reputation
Check the financial company's reputation before investing. Check the company's claim settlement ratio if your plan has an insurance component. Choose credible companies to safeguard your finances.
Flexibility
You never know what life has in store for you. You should find investment and savings options that allow liquidity in financial emergencies.
The Tax Benefits
You can invest in plans that offer tax savings to minimise your liability while maximising your future returns.
What Is the Ideal Investment Plan in Your 40s?
In your 40s, you should consider a savings and investment plan with a mix of financial instruments to meet various needs. Ensure you have financial tools to help you meet long-term and short-term goals. Consider your retirement goals and identify low-risk investment avenues to grow a corpus for your future.
Investing in your 40s helps build a prosperous and secure future. Savings and investment plans help accumulate wealth while safeguarding your family's financial future. Ensure you evaluate your goals and find investment options to help you achieve your aspirations. Investing in your 40s will pave the way for a financially secure tomorrow.
HDFC Life Guaranteed Income Insurance Plan
Related Article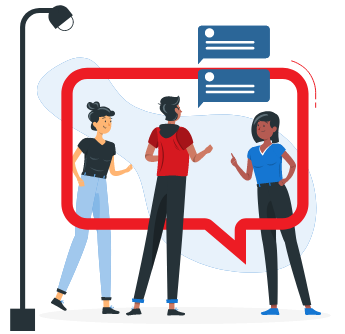 Not sure which insurance to buy?
Talk to an
Advisor right away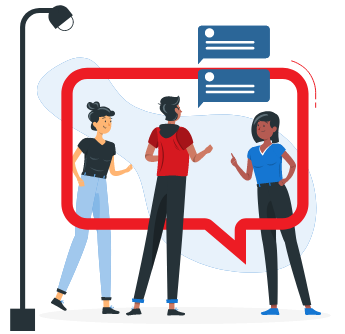 We help you to choose best insurance plan based on your needs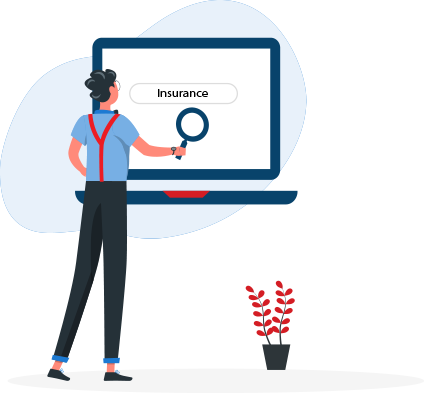 The Unit Linked Insurance products do not offer any liquidity during the first five years of the contract. The policyholders will not be able to surrender or withdraw the monies invested in Unit Linked Insurance Products completely or partially till the end of fifth year.
Unit Linked Life Insurance products are different from the traditional insurance products and are subject to the risk factors. The premium paid in Unit Linked Life Insurance policies are subject to investment risks associated with capital markets and the NAVs of the units may go up or down based on the performance of fund and factors influencing the capital market and the insured is responsible for his/her decisions. HDFC Life Insurance Company Limited is only the name of the Insurance Company, The name of the company, name of the contract does not in any way indicate the quality of the contract, its future prospects or returns. Please know the associated risks and the applicable charges, from your Insurance agent or the Intermediary or policy document of the insurer. The various funds offered under this contract are the names of the funds and do not in any way indicate the quality of these plans, their future prospects and returns.