HDFC Life ClassicAssure Plus

Investment

HDFC Life ClassicAssure Plus

Investment

HDFC Life ClassicAssure Plus

Investment
For NRI Customers
(To Buy a Policy)
Call (All Days, Local charges apply)

Email ID

Whatsapp
---
(If you're our existing customer)
Call (Mon-Sat, 10am-9pm IST, Local Charges Apply)

Email ID
For Online Policy Purchase
(New and Ongoing Applications)
---
Branch Locator
For Existing Customers
(Issued Policy)
Whatsapp

Call (Mon to Sat, from 10 am to 7 pm, Call charges apply)

Email
---
Fund Performance Check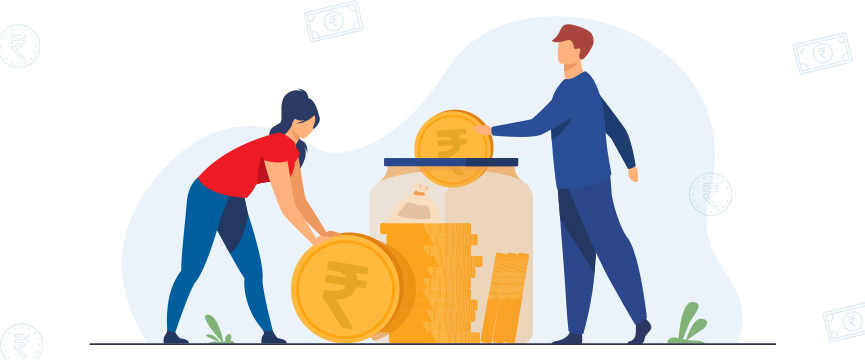 The growing unpredictability of life has taught people the need to financially secure their loved ones. With the pandemic taking a toll on almost every family in India, the demand for term insurance has reached a new peak.
Term insurances are the simplest of life insurance policies available in the country, that offer a lump sum death benefit to the policyholder's nominee in the event of his/her unfortunate demise within the policy term. There's another variant of the same, in which all the premiums paid are returned to the policyholder upon maturity, in case he/she survives the whole term. This best term insurance plan thus helps the family to cope with the sudden financial struggle and continue with their life smoothly or takes care of the policyholder's life goals and other needs, if he/she survives. But before you choose to invest, it's important to understand why term insurance can be a great way to ensure financial security for you and your family. 
Here are the top five reasons.
Financial support:
A sudden and untimely death of an individual might push the family into a sudden financial stress. The loss of income, the burden of outstanding loans, the need to carry on with household expenses and the need to fund life goals can undoubtedly be the source of anxiety and sleepless nights. The lump sum death benefit can put an end to all your worries here.
Low and affordable premium:
Since traditional term insurance makes a payout only in case of the policyholder's death within the policy term, the premium payable is pretty low compared to other insurance plans. Typically Rs. 1 Crore Term Insurance life cover premium, can cost you up to ₹26/day1 monthly and hence quite affordable.
Tax benefit:
According to section 80C of the Income Tax Act, 19612, the premium payment towards term insurance plans is entitled to tax deductions up to Rs 1.5 lakh per annum. The death benefit on the other hand is completely tax-free under section 10 (10D)2. This makes term insurance a smart choice of investment. The maturity benefits in the return of the premium option are also eligible for tax benefits under the same section if the total premiums paid are less than Rs 5 lakh.
Extensive coverage: 
Term insurance secures you for a longer time frame, offering flexible life cover in the range of 5-40 years. When you are young and single in your 20's, a life cover till 60 years can be sufficient. But if you are 40 and married with children, there are certain liabilities to deal with. Here, the best term insurance with a life-long cover till 99 years of age can secure your family in a better way.
Rider benefits: 
Term insurance comes with optional add-on covers for accidental death or disability, critical illnesses or terminal illnesses. These additional covers increase the sum assured of taking care of these untoward situations in the policyholder's life and support the family in crisis.
Indeed, these reasons have made term insurance a preferred choice for many. If you are looking to secure your loved ones financially, the best term insurance plan that fits your needs and convenience can always be a wise bet.
Related Articles
ARN - ED/11/23/5968
Tax Articles
Subscribe to get the latest articles directly in your inbox
Life & Term Articles
Investment Articles
Online Premium for Life Option, Male Life Assured, Non-Smoker, 25 years of age, Policy term of 30 years, Regular pay, Annual frequency, exclusive of taxes and levies as applicable. (Annualized Premium of 9214/365=25.7)

Tax benefits are subject to conditions under Sections 80C, 80D, Section 10(10D) and other provisions of the Income Tax Act, 1961.