HDFC Life ClassicAssure Plus

Investment

HDFC Life ClassicAssure Plus

Investment

HDFC Life ClassicAssure Plus

Investment
For Online Policy Purchase
(New and Ongoing Applications)
---
Branch Locator
For Existing Customers
(Issued Policy)
---
Fund Performance Check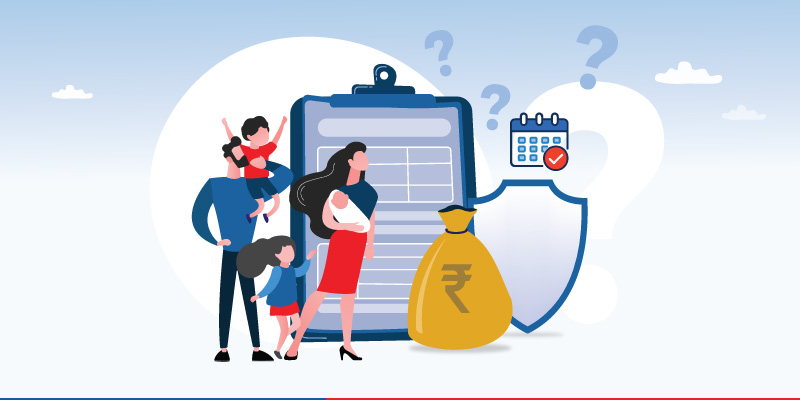 Q.1: How do personal habits like smoking etc. matter while choosing a term insurance plan?
A: The premium terms generally vary from a smoker to a non-smoker and these terms are generally higher for a smoker as she/he comes in a high-risk category.
Q.2: How does a term insurance plan vary from an accidental insurance plan?
A: An accidental insurance plan specifically provides the death benefit in case the policy holder dies an accidental death. However, a term insurance plan includes death due to any reason, be it natural or accidental.
Q.3: Can the premiums change after a period of time?
A: This depends on several factors like addition of riders or declaration of habits like smoking, drinking etc. or the declaration pertaining to a hazardous employment nature etc.
Q.4: How does a term insurance differ from life insurance?
A: A life insurance policy includes maturity benefits while a term insurance plan includes no such benefits and simply entitles the nominee(s) of the policy holder to the sum assured in the event of the policy holder's demise during the plan term.
Q.5: Are there no maturity proceeds available with term insurance?
A: Many insurance providers now-a-days include the clause for return of premium, which entitles the policy holder to receive the paid premiums in the event of plan maturity, although this increases the payable premiums.
Q.6: Is the death of the insured person considered if she/he dies outside Indian Territory?
A: Yes. Term insurance, once in effect, entitles the nominee(s) of the person even if she/he has died outside India.
Q.7: Can multiple claims be entertained?
A: More than one claim, from different insurers can be entertained, provided that these claims and the detailed nature have been declared at the time of purchasing the policy.
Q.8: Are NRIs eligible for purchasing term insurance in India?
A: Yes. NRI's who hold dual citizenship and qualify as citizens of India are eligible for purchasing term insurance in India.
Q.9: Are deaths under "Act of God" covered by the term insurance plans?
A: Unless provided in exclusions in policy document, death in relation to Act of God are not excluded.
Q.10: What are the tax benefits applicable for a standard term insurance plan?
A: Tax benefits under Section 80C are admissible for a term insurance plan to the tune of a maximum of Rs. 1.5 Lac in any given financial year. 
HDFC Life offers various term insurance plans that are directed towards securing the financial future of your loved ones and at streamlining the monetary reserves for their exclusive benefits. For details, click on the mentioned link: https://www.hdfclife.com/term-insurance-plans.


Related Articles
ARN: EC/06/2017/9792

Tax Articles
Subscribe to get the latest articles directly in your inbox
Life & Term Articles
Investment Articles