HDFC Life ClassicAssure Plus

Investment

HDFC Life ClassicAssure Plus

Investment

HDFC Life ClassicAssure Plus

Investment
For NRI Customers
(To Buy a Policy)
Call (All Days, Local charges apply)

Email ID

Whatsapp
---
(If you're our existing customer)
Call (Mon-Sat, 10am-9pm IST, Local Charges Apply)

Email ID
For Online Policy Purchase
(New and Ongoing Applications)
---
Branch Locator
For Existing Customers
(Issued Policy)
Whatsapp

Call (Mon to Sat, from 10 am to 7 pm, Call charges apply)

Email
---
Fund Performance Check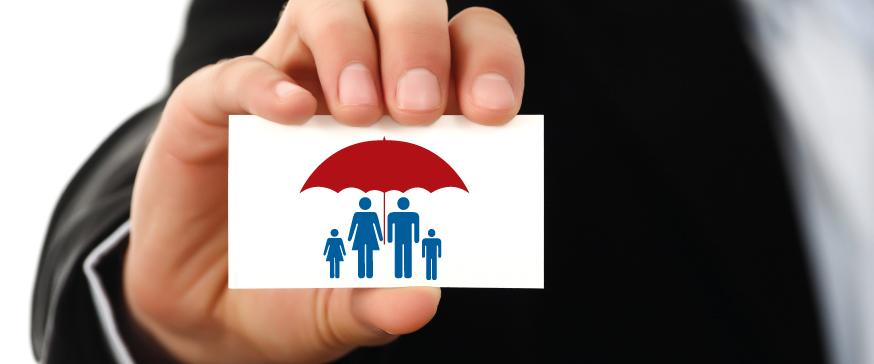 Table of Content
Term plans provide individuals with life cover for a specific period or term. Regular term plans offer life cover and little to no maturity benefits if the insured outlives the plan. Over time, the term plan has evolved to make it even more appealing to customers. Today, many people opt for a convertible term plan instead of a regular one. Let's take a look at how these term plans function.
What Is a Convertible Term Plan?
convertible term plan allows the policyholder to turn the term plan into a life-long life cover policy. Regular term plans only offer life cover for a specified period. Let's say you purchase a policy for 40 years when you are 30. The policy will expire when you turn 70. Given today's life expectancy rates, you may live a happy and comfortable life well into your 80s. If your term plan expires when you are 70, you might end up without any life cover for the last few years of your life. Should you opt to purchase a convertible term plan, you can turn your term life policy into a regular life or endowment plan. You must remember that different insurance providers will have separate regulations and conditions to convert your term plan.
Convertible Term Plan Features
When you opt for a convertible term insurance policy, you can enjoy the following benefits:
Steady Premiums

When you purchase your convertible term plan , the premiums are set right at the start. So, even if you were to convert your policy and receive new benefits, you do not have to worry about your premiums increasing drastically.

Maturity Benefits

By opting to convert your term plan into a regular life insurance policy, you open yourself up to many maturity benefits. Policies like endowment plans help you grow your money for the future and provide amazing maturity benefits. So, even if you outlive the policy, you can enjoy the maturity benefits.

No Risk Assessment

When you purchase your term plan, the company will carry out some risk assessment. The process helps them understand the amount of cover they should offer and what your premiums should be. The process is the same for both regular and convertible term plans. When you choose to convert your term plan, you will not be subjected to another round of risk assessment.

Better Tax Benefits

With a regular term plan, you can enjoy tax deductions of up to INR 1,50,000 per year for the premiums you pay. Should you choose to convert your term plan into an endowment plan, the maturity benefit you receive will also be tax-free!
Convertible Term Insurancevs. Renewable Term Life Insurance
Convertible term life insurance plans can be converted into regular life policies or endowment plans in the future.
Renewable term life insurance policies, on the other hand, allow you to renew the policy term and extend your cover under the term life plan. These plans provide life cover for longer, but they do not typically offer any kind of maturity benefit. Additionally, when you opt to renew the plan, your insurance provider will consider your current age and health, which could lead to higher premiums than before.
Benefits of Convertible and Renewal Term Life Insurance Policies
Whether you opt for a renewable or convertible term plan, you can enjoy these benefits:
Selection of Add-Ons

Every term plan comes with a list of riders or add-ons that can enhance your cover. The convertible feature is often an add-on to your regular term plan. You can opt for a policy that includes accidental disability or critical illness cover as well. There are some income riders that provide you with maturity benefits.

Affordability and Flexibility

Many people opt for term plans over endowment plans since they are easy on the pocket. You can get high life cover of over INR 1 crore with a monthly premium of just INR 500. You can opt to pay your premium amount monthly, quarterly or annually. The flexibility helps you work around your other financial obligations.

Payout Options

A term plan can provide your family with financial stability for years. Instead of a single payout, you can have the company make regular payments of the sum insured amount over several years.
What Are the Four Types of Term Insurance?
If you aren't sure whether a convertible term plan is the right option for you, don't panic. Here's a look at the different kinds of term insurance policies available in the market:
Level Term Plans

As the name suggests, these policies maintain the sum insured amount over the policy term. Your life cover will remain at the same 'level' and your benefits will not change over time.

Return of Premium Term Plans

These policies provide a small maturity benefit if you outlive the policy term. On survival, the insurance provider will return all the premiums you paid for the upkeep of your policy.

Convertible Term Plans

These term policies allow you to upgrade our regular term plan into an endowment plan at some point during the policy term. You do not require a new risk assessment for this.

Renewable Term Plans

You can choose to renew your policy just before the end of the term to enjoy life cover for longer. For example, if your 20-year policy is scheduled to expire just before your 60th birthday, you can renew it and enjoy life cover for the next 20 years. But, your insurance provider may revise your premium amount.
Remember to pick the policy that works for you and your family.
Tax Articles
Subscribe to get the latest articles directly in your inbox
Life & Term Articles
Investment Articles