HDFC Life ClassicAssure Plus

Investment

HDFC Life ClassicAssure Plus

Investment

HDFC Life ClassicAssure Plus

Investment
To Buy Online
---
Branch Locator
For Existing Customers
---
Fund Performance Check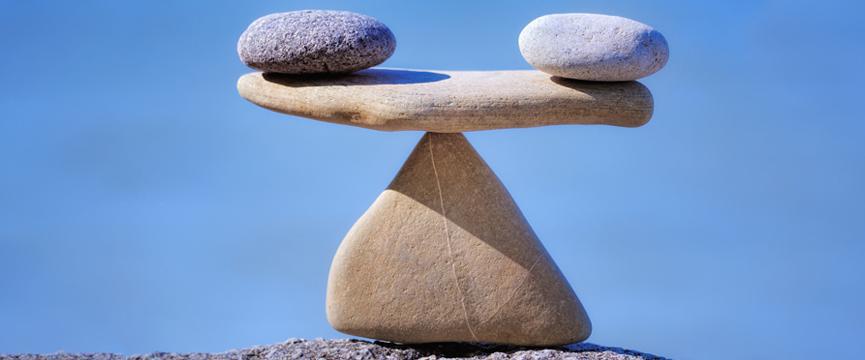 August 03, 2021
10491
If you've ever looked at your salary slips, we're sure you've noticed a deduction called TDS. TDS stands for Tax Deducted at Source. Your employer deducts a small portion of your salary and pays tax on your behalf. Over the year, the TDS will amount to the total income tax you owe the government. But, how does your employer calculate the deduction? Let's find out!
How to Calculate TDSon Salary
Over the years, your TDS amount would have changed. As you earn more money and fall into different tax brackets, your TDS liability also increases. Your employer will deduct TDS on salary based on your total annual income. Depending on the tax slab you fall under, the TDS amount could be as low as 10% or as high as 30%. You need to provide your employer with proof of your tax-saving investments and other tax-deductible expenses. They will then calculate the TDS amount on your salary after deducting all eligible claims. You can claim deductions for your housing rent allowance, your child's education, leave travel allowance, tax-deductible investments and more.
Understanding TDS on Salary
We can how to calculate TDS better with the help of an example. Mr Kumar is a 35-year-old man. He draws a monthly salary of INR 70,000. So, his annual income works out to INR 8,40,000. Over and above this amount, he earns perquisites worth INR 1,38,600 per year. So, his gross total income is INR 9,78,600. His employer estimates that smart investments make Mr Kumar eligible to claim a deduction of INR 1,52,000 per year. Mr Kumar's total taxable income works out to INR 8,26,600 per year.
Based on this calculation, Mr Kumar's employer knows that he has to pay INR 77,820 to the Income Tax Department. A health and education cess of 4% gets levied on the amount, totalling INR 80,933. Mr Kumar's employer must deduct a total of roughly INR 80,900 per year from his salary. So, by breaking up that amount over 12 months, Mr Kumar will receive a monthly salary of INR 70,000, less INR 6,742. Mr Kumar receives INR 63,258 every month.
Who is Liable to Deduct TDS on Salary?
Employers must deduct the TDS whenever they make a salary payment to their employees. They can deduct TDS only if an employee's annual income is more than INR 2,50,000. If it is less, they do not have to pay any tax. As per the guidelines under Section 192 of the Income Tax Act, the following types of employers must deduct TDS on salary:
Individual employers
All private and public companies
Hindu Undivided Families
Trusts
Cooperative societies
Partnership firms
Is TDS on SalaryRefundable?
Under specific circumstances, yes, your TDS can get refunded. Let's assume you decided to make a single investment at the beginning of the financial year. You provided your employer with the details of this investment. Before the end of the year, you made another tax-deductible investment. Your employer has deducted TDS based on your single investment. So, you're eligible to receive a refund on your TDS based on the excess.
How Do I Claim a Revised TDS Return?
Once your employer deducts TDS on salary, they must pay the Income Tax Department on your behalf. They will provide you with a Form 16, or Form 16A, or Form 26AS reflecting the taxes they have paid. When you receive the form, you must check all the details, especially your PAN and the challan details. If there's an error, it could cause an issue with your returns. Depending on the details you need to change or correct, you can ask for one or more of the following revisions:
C1 – To revise the name and address of the employer
C2 – To revise challan details including serial number and tender date
C3 – To revise your details
C4 – To revise your salary details
C5 – To update your PAN
C9 – To insert a new challan and underlying deductee
Once you file the revision, your employer will pay the fee for the revised return. You can file several revised returns to incorporate all the necessary changes.
What Happens If TDS on SalaryIs Not Deposited?
If the TDS does not get deposited to the government's IT department, the employee cannot claim tax credits against the TDS while filing their income tax returns. Often, the employee gets stuck between the Income Tax Department and the employer.
If the employer did not deduct or failed to deposit the TDS, they will have to pay a penalty on the amount. If they did not deduct TDS, the company is charged an interest of 1% per month from the date when they should have made the deduction to the date they make it. If they deduct the TDS but do not deposit it, they are charged interest at a rate of 1.5% per month.
How Can I Save TDS on Salary?
You can save on TDS by making smart tax-saving investments. You can use an online tax calculator to understand how much tax you are liable to pay. To save up to INR 1,50,000 per year on taxes, you can invest your money in a Unit-Linked Insurance Plan (ULIP), PPF, Equity-Linked Savings Schemes and other avenues.
Tax Articles
Subscribe to get the latest articles directly in your inbox
Life & Term Articles
Investment Articles
Calculators
HDFC Life Insurance Company Limited. CIN: L65110MH2000PLC128245, IRDAI Reg. No. 101.
Registered Office: Lodha Excelus, 13th Floor, Apollo Mills Compound, N.M. Joshi Marg, Mahalaxmi, Mumbai 400 011. Email: [email protected], Tel No: 1800-266-9777 (10 am to 7 pm). The name/letters "HDFC" in the name/logo of the company belongs to Housing Development Finance Corporation Limited ("HDFC Limited") and is used by HDFC Life under an agreement entered into with HDFC Limited.
For more details on risk factors, associated terms and conditions and exclusions please read sales brochure carefully before concluding a sale.
BEWARE OF SPURIOUS PHONE CALLS AND FICTIOUS/FRAUDULENT OFFERS
IRDAI is not involved in activities like selling insurance policies, announcing bonus or investment of premiums. Public receiving such phone calls are requested to lodge a police complaint.