HDFC Life ClassicAssure Plus

Investment

HDFC Life ClassicAssure Plus

Investment

HDFC Life ClassicAssure Plus

Investment
To Buy Online
---
Branch Locator
For Existing Customers
---
Fund Performance Check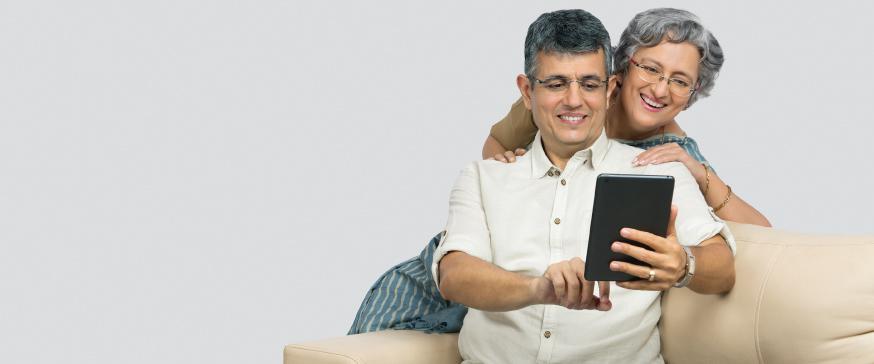 March 07, 2017
1528
There is much more to pensions than just getting the best rate for your retirement savings. It's another matter that getting the best rate is a challenge by itself. Here are some key things to consider while planning for regular retirement income.
Pension's 4 key attributes
Stable and predictable incomein retirement, while your salary ceases, your regular expenses continue. So, it is critical to ensure that the regular retirement income or pension is guaranteed or stable.
Coverage of spouse and family membersin your absence, your spouse and family members may continue to need the regular retirement income. You need to evaluate how critical is this need for you.
Access to money during emergencyas you progress in retirement, there is always a health or other emergency round the corner. Your regular income investment needs to be accessible at such times.
Retirement income top upas you progress in retirement, inflation takes a toll on what a regular income can buy. For instance, if Rs 30,000 of monthly income suffices to cover regular family expenses at age 58, at an annual inflation rate of 5%, in the 15 years, or age 73, it would buy what Rs 13,899 buys at age 58. This is the reason why pensions need top ups. You need to calculate how much you will need for your retirement, depending on your lifestyle the amount may differ.
Keeping these attributes in mind, on evaluating existing regular retirement income options, you realise the challenge at hand.
Limitations of existing options
Fixed deposits
many people look forward to fixed deposits (FDs) for regular retirement income. Unfortunately, it has some significant limitations.
Being of a fixed tenure, the income is available only during the FD tenure. Once the tenure is over, you have the task of looking around for another FD, typically with the best interest rate. The task gets more complicated if investments are made in different FDs. Things can still get more daunting during falling interest rates as falling incomes mean cutting back on expenses. 
Debt and other mutual funds
the amount of debt fund dividend and the consistency of their declaration depend on their performance. Thus, the income is neither predictable and can also be inadequate. The same is true for hybrid mutual funds like monthly income plans (MIP). While, you can do a top-up the investment and get emergency access to money, regular income continuing for spouse and heirs is absent. If your objective is accumulating money for retirement, you may need to decide if you want to take this risk.
Life insurance annuities
Annuities provided by life insurance companies provide regular income from the retirement savings. The person has the option to choose among various annuity options ranging from annuity for life, for a particular period of time, annuity payments to spouse after demise and so on. Annuities bring a certain sense of predictability to the regular income needed in retirement.
At the same time, in annuities offered in the traditional form, you get locked in to the annuity rate. Also, it is not possible to enhance the annuity payout by adding more money to the policy and emergency access is difficult because annuity products usually do not allow surrender.
Clearly, as you survey the regular retirement income options, you feel the need for an option checks all the boxes. This is where HDFC Life Pension Guaranteed Plan, a new pension plan from HDFC Life, scores. 
How HDFC Life Pension Guaranteed Plan Scores Big
Choice of deferred and immediate annuity In this plan you have the option of entering the plan up to 10 years before retirement, with the earliest permissible age being 45 years. The sooner you enter, higher is the guaranteed annuity amount once it starts.You can also kickstart the regular income right away with the immediate annuity version.
Starts retirement income creation
In the lead up to the retirement, you can enhance your annuity payable by using top-ups in the policy at your convenience.  
High annuity guarantee
The deferred annuity option provides high annuity amount guaranteed for life. For instance, a current annuity rate of 6.5% starting immediately at age 60 becomes 9.25% if you are 55 and decide to start annuity after 5 years from now or 12.9% % if you choose to start annuity after 10 years.
Tax benefits
This benefit of predictable income from the plan is in contrast to fluctuating incomes from traditional annuities and FDs where you deal with changing annuity rates and interest rates, respectively. This benefit gets bolstered by tax benefit for the growth of the money during the deferment period of 10 years. You only start paying the tax applicable to you when you start receiving the regular income.
Guaranteed additions
Apart from tax benefits, the retirement savings in this plan also grows due to guaranteed additions.
Spouse coverage
you can secure a guaranteed income for self and spouse as long as one of you is surviving. Since there are no upper investment limits as in the case of options like Senior Citizens Savings Scheme (Rs 15 lakh) and Post Office Monthly Income Scheme (POMIS) (joint account: Rs 9 lakh), you can make a higher initial investment with a lifetime rate guarantee.
Emergency access
you can get access to your money during emergencies through surrender under annuity with return of purchase price and deferred annuity with return of purchase price versions. Deferred Annuity version also allow for policy loan during the deferment period
To sum up, for regular retirement income or pensions, you need to have basic features in your pension investment. The good news is that HDFC Life Pension Guaranteed Plan goes a long way in lending you a helping hand to stay financially independent lifelong.
Tax Articles
Subscribe to get the latest articles directly in your inbox
Life & Term Articles
Investment Articles
Calculators
HDFC Life Insurance Company Limited. CIN: L65110MH2000PLC128245, IRDAI Reg. No. 101.
Registered Office: Lodha Excelus, 13th Floor, Apollo Mills Compound, N.M. Joshi Marg, Mahalaxmi, Mumbai 400 011. Email: [email protected], Tel No: 1800-266-9777 (10 am to 7 pm). The name/letters "HDFC" in the name/logo of the company belongs to Housing Development Finance Corporation Limited ("HDFC Limited") and is used by HDFC Life under an agreement entered into with HDFC Limited.
For more details on risk factors, associated terms and conditions and exclusions please read sales brochure carefully before concluding a sale.
BEWARE OF SPURIOUS PHONE CALLS AND FICTIOUS/FRAUDULENT OFFERS
IRDAI is not involved in activities like selling insurance policies, announcing bonus or investment of premiums. Public receiving such phone calls are requested to lodge a police complaint.