HDFC Life ClassicAssure Plus

Investment

HDFC Life ClassicAssure Plus

Investment

HDFC Life ClassicAssure Plus

Investment
For NRI Customers
(To Buy a Policy)
Call (All Days, Local charges apply)

Email ID

Whatsapp
---
(If you're our existing customer)
Call (Mon-Sat, 10am-9pm IST, Local Charges Apply)

Email ID
For Online Policy Purchase
(New and Ongoing Applications)
---
Branch Locator
For Existing Customers
(Issued Policy)
Whatsapp

Call (Mon to Sat, from 10 am to 7 pm, Call charges apply)

Email
---
Fund Performance Check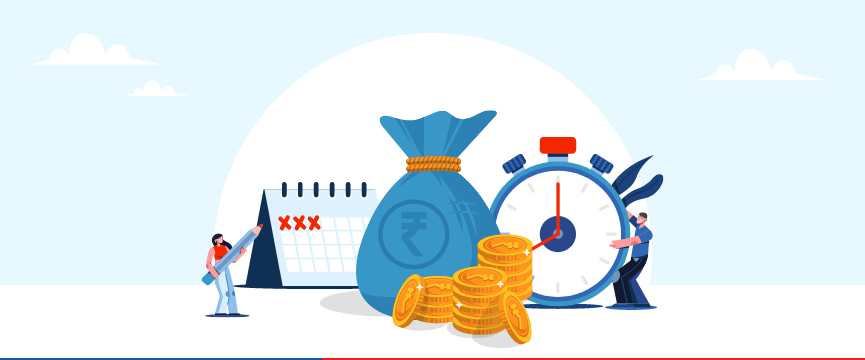 Table of Contents
The adage that advises you not to put all your eggs in one basket has some sound age-old wisdom behind it. The right financial strategy at the right time can help you reap rich dividends in the future. But parallelly, it always pays to be cautious while investing in market-linked plans if you are aiming to create a corpus for your retirement years. Here, diversification of the investment portfolio can navigate you through a profitable financial path.
What is diversification?
Diversification of portfolios is the technique to spread your investment across several financial assets having varied risk elements, which is usually better handled by financial experts or professionals. Here, the potential loss from investing in only one type of high-risk asset can reduce a bit if you divide your money between high-risk, high-gain assets and those with lower-risk and moderate gains.
Why is diversification needed?
Suppose you had invested all your money in company A, whose share price suddenly takes a nosedive due to some external event. You could lose all or most of your money, a loss that could have been mitigated if you had invested a portion of your funds in company B, whose share prices are unaffected by these events. This is how diversification helps in mitigating the risk factor in your investment. However, it doesn't guarantee the complete elimination of risk or promise the highest returns either.
How to diversify your portfolio?
Efficiently managing an investment portfolio is not an easy task because you need to stay constantly aware of the volatility of the market condition and its impact on financial instruments. A few basic rules can be profitable:
Knowing the asset class: Financial assets are major of three categories: i) Equities which offer high returns at high risk over the long term ii) bonds which yield moderate returns with average risk over a long or short term and iii) cash alternatives which offer the lowest return at minimum risk. Ideally, a portfolio should have a mix of these assets to balance the risk and rewards.
Spreading the risk: Investing in a single equity or bond might make you lose all or most of your money if the share price dips or the issuer company of the bond goes bankrupt. Spreading the money in different assets is a safer bet.
Diversifying between asset classes: It's always profitable and wise to invest in a combination of high-risk and low-risk assets. This way you can minimize the risk of a bigger loss, balancing it through safer instruments that protect your capital. Pick a higher proportion of equities for your portfolio if you have a high-risk appetite and vice versa.
Diversifying within the asset classes: Suppose you wish to invest in equities seeking higher returns. Here also you can control the risk element by picking a bouquet of stocks depending on the size and location of the company and also the corresponding sector or industry.
Of course, these ground rules can't assure you guaranteed high returns or completely risk-free investment. But a strategically planned diversification of your portfolio, best suited to your needs and life goals can surely yield the best possible gain.
Related Articles:
ARN - ED/07/23/3247
Tax Articles
Subscribe to get the latest articles directly in your inbox
Life & Term Articles
Investment Articles