HDFC Life ClassicAssure Plus

Investment

HDFC Life ClassicAssure Plus

Investment

HDFC Life ClassicAssure Plus

Investment
For NRI Customers
(To Buy a Policy)
Call (All Days, Local charges apply)

Email ID

Whatsapp
---
(If you're our existing customer)
Call (Mon-Sat 10am-7pm, Local Charges Apply)

Email ID
For Online Policy Purchase
(New and Ongoing Applications)
---
Branch Locator
For Existing Customers
(Issued Policy)
Whatsapp

Call (Mon to Sat, from 10 am to 7 pm, Call charges apply)

Email
---
Fund Performance Check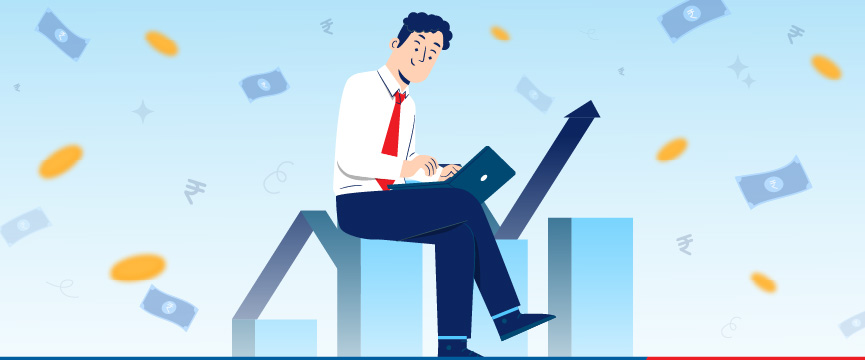 Table of Contents
In this policy, the investment risk in investment portfolio is borne by the policyholder. 
Building wealth and achieving financial freedom are goals shared by many people. Having a solid investment plan in place is critical when it comes to planning for retirement, financing your dream home, or assuring a comfortable future for your loved ones. However, navigating the intricate world of investments may be intimidating, with so many alternatives and aspects to consider.
Let us look at an investment strategy that can help you achieve your long-term wealth creation goals. You can make informed judgments and map a road to financial success if you grasp the essential principles and strategies involved.
Set Your Financial Goals
Setting clear and defined financial goals is the first step to developing an effective investment plan. Consider your long-term goals, such as purchasing a home, supporting your child's school, or retiring comfortably. All goals should be extremely time-bound and given a realistic amount of time to complete. Setting these objectives will offer you a road map and assist you in staying focused on your investment path.
Buy Smart Insurance Plans
While investments are necessary for wealth building, it is also critical to protect your financial future from unforeseen catastrophes. Purchasing the appropriate insurance policies protects you and your loved ones from unforeseen events. The HDFC Life Smart Protect Plan is one such complete investment plan, designed to provide capital growth to grow your investment along with life cover. You can protect your savings and secure your family's financial well-being by including a smart insurance plan in your investing strategy.
Start Investing Early
When it comes to investing, time is a great ally. The sooner you begin investing, the longer your funds have to grow and compound. Even if you start small, it has the potential to grow into a massive corpus for you. It also instils the habit of investing on a regular basis. The best time to begin investing is when you receive your first paycheck. Furthermore, selecting the right mix of financial assets is essential for diversifying your portfolio. Stocks, mutual funds, bonds, gold, real estate, and fixed deposits are some of the most prevalent asset classes available.
Build an Emergency Fund
An emergency fund serves as a safety net in the event of a job loss, a medical emergency, or unanticipated bills. Three to six months' worth of living expenses should be saved in a liquid and easily accessible account. This emergency fund gives you financial protection and keeps you from raiding your long-term investments during a catastrophe. Begin saving for an emergency fund as soon as possible and prioritise it alongside your investing strategy.
Conclusion
Remember that each person's investment strategy will differ depending on their risk tolerance, time horizon, and financial goals. To develop a personalised investing strategy that meets your goals, you need to evaluate your specific conditions and seek expert advice. Stay dedicated to your plan, review and rebalance your investments on a regular basis, and keep yourself updated about latest market developments to ensure your investing strategy is on track to meet your long-term wealth creation objectives.
Related Articles:
ARN: ED/08/23/3973
Tax Articles
Subscribe to get the latest articles directly in your inbox
Life & Term Articles
Investment Articles
The Unit Linked Insurance Products do not offer any liquidity during the first five years of the contract. The policyholder will not be able to surrender or withdraw the monies invested in Unit Linked Insurance Products completely or partially till the end of the fifth year.
Life Insurance Coverage is available in this product. For more details on risk factors, associated terms and conditions and exclusions please read sales brochure carefully before concluding a sale. HDFC Life Smart Protect Plan (UIN:101L175V01) is a Non-Participating, Individual Life Unit-Linked Insurance Plan. HDFC Life Smart Protect Plan is the name of the Unit linked product. Unit Linked Insurance products are different from the traditional insurance products and are subject to the risk factors. The premium paid in Unit Linked Insurance policies are subject to investment risks associated with capital markets and the NAVs of the units may go up or down based on the performance of fund and factors influencing the capital market and the insured is responsible for his/her decisions. HDFC Life Insurance Company Limited is only the name of the Life Insurance Company and HDFC Life Smart Protect Plan is only the name of the unit linked insurance contract and does not in any way indicate the quality of the contract, its future prospects or returns. Please know the associated risks and the applicable charges, from your Insurance agent or the Intermediary or policy document issued by the insurance company. The various funds offered under this contact are the names of the funds and do not in any way indicate the quality of these plans, their future prospects and returns.