HDFC Life ClassicAssure Plus

Investment

HDFC Life ClassicAssure Plus

Investment

HDFC Life ClassicAssure Plus

Investment
For NRI Customers
(To Buy a Policy)
Call (All Days, Local charges apply)

Email ID

Whatsapp
---
(If you're our existing customer)
Call (Mon-Sat 10am-7pm, Local Charges Apply)

Email ID
For Online Policy Purchase
(New and Ongoing Applications)
---
Branch Locator
For Existing Customers
(Issued Policy)
Whatsapp

Call (Mon to Sat, from 10 am to 7 pm, Call charges apply)

Email
---
Fund Performance Check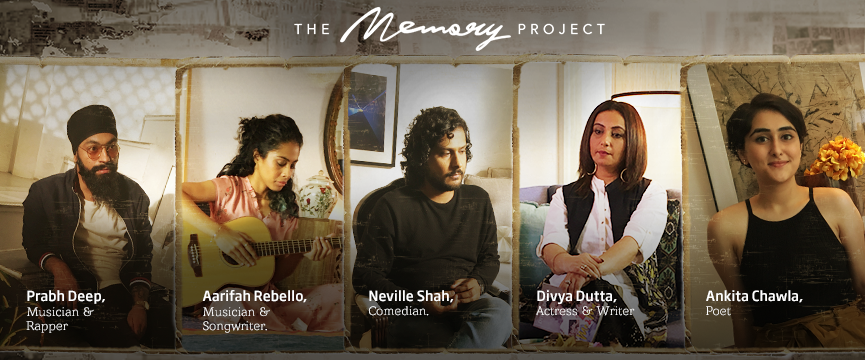 How many times have we looked back on life, and wondered how a parent or friend would respond to something we've done? How often have we reached for the phone, dialling a number and waiting with bated breath for that familiar voice to answer the phone? But, the line is dead, and sadly, we'll never get a chance to see those reactions or hear those voices.
Most of us have a lot of regrets about the things we haven't said or done, or the affection we haven't showed our loved ones. Unfortunately, there's almost no way we can right these wrongs. What we can do, however, is look back on the memories that we have made with our loved ones, and cherish them.
The Memory Project, curated by HDFC Life and Homegrown, gives us all an opportunity to take a moment and look at our lives. Look at everything we've achieved, despite the losses we've suffered. Most importantly, it gives us the chance to relive all the beautiful memories we've created with all the people we love.
Loss is a universal truth that doesn't spare the rich and famous. From films actors to writers and musicians, everybody must have faced life's harsh truth at least once in their life. What counts is how they've dealt with it. Prabhdeep Singh, who lost his friend Abu, continues to make a change in the society where the two grew up. He's also renewed his commitment to his music and making a difference in the world, something that he and Abu really believed in. Aarifah Rebello still finds inspiration in her lost love, while Ankita Chawla writes down all the things she wishes she could share with her dad today.
All of us may not be popular singers or have published works, but what we can do, is learn from the ones we've loved and lost. If there's a way we can channel the lessons they've left us with and leave a positive impact on this world, then we should definitely do it. Most importantly, we should learn that nothing can ever prepare us for the kind of loss we feel. At best, we can offer financial security to our loved ones.
The way we deal with loss is unique to each and every one of us. The kind of memories and objects we cling on to keep our loved one's memory alive is always different. If you have a story to tell, about the impact that loss has had on your life and how you've managed to cope with it, we'd love to hear it. Head on over to The Memory Project's website, and leave us your memories. We might even share them at our event in Delhi on 22nd September, 2018.
Tax Articles
Subscribe to get the latest articles directly in your inbox
Life & Term Articles
Investment Articles
Here's all you should know about life insurance.
We help you to make informed insurance decisions for a lifetime.