HDFC Life ClassicAssure Plus

Investment

HDFC Life ClassicAssure Plus

Investment

HDFC Life ClassicAssure Plus

Investment
For NRI Customers
(To Buy a Policy)
Call (All Days, Local charges apply)

Email ID

Whatsapp
---
(If you're our existing customer)
Call (Mon-Sat, 10am-9pm IST, Local Charges Apply)

Email ID
For Online Policy Purchase
(New and Ongoing Applications)
---
Branch Locator
For Existing Customers
(Issued Policy)
Whatsapp

Call (Mon to Sat, from 10 am to 7 pm, Call charges apply)

Email
---
Fund Performance Check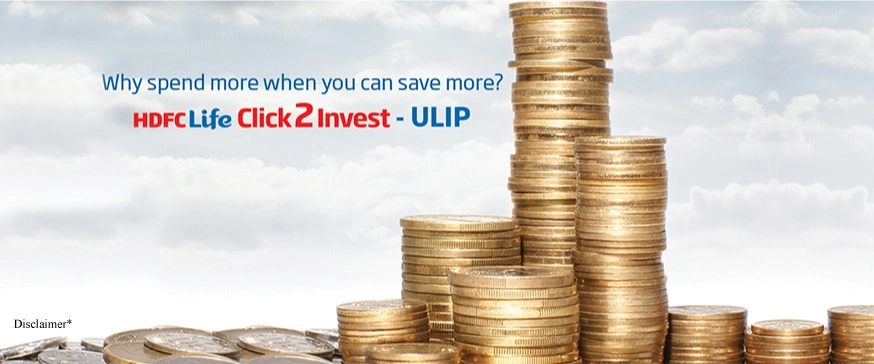 ULIPs very crucial components of a successful financial portfolio. The benefits can be assuaged from the following facts:
ULIPs have a lock in period of five years. This ensures that premiums are paid in a disciplined manner and there is financial regularity. This makes ULIPs ideal for mid-term to long-term goals.
The payable contributions towards ULIPs are tax-exempt under Section 80C and Section 10D of the Income Tax Ac. 1961. As per the government mandate, the Long Term Capital Gains (LTCG) tax is not applicable for investments made in ULIPs thereby enhancing the tax-efficiency of ULIPs.
Unit Linked Insurance Plan offer the feature of fund switches between multiple fund options. This means that the policy holder can switch between fund options depending on how a particular fund is performing at the market. The insurers provide this switch option free of any cost up to a maximum of 10 or even 12 switches. After this, a nominal fee for switching between funds is charged. Therefore, ULIPs are very flexible in terms of the customer's preferences and offer a credible flexibility that allows the policy holder to make informed decisions.
The investment fund options offered by ULIPs cover both equity and debt-based instruments. Therefore, the overall gains earned from a ULIP are stable and optimum in the long run.
Depending on the nature of payable premiums, financial goals and nature of fund options, ULIPs are of several types. Following are the different types of ULIPs:
Single-premium ULIPs:

As the name suggests, these are the types of ULIPs in which the policy holder pays the total payable premium in the form of a one-time lump-sum payment.

Regular premium ULIPs:

In these ULIPs, the payable premium is paid over a period of time and the frequency of payment is decided as an agreement between the policy holder and the insurer. The frequency may be monthly, bi-annual or annual.

Equity-fund based ULIPs:

These ULIPs offer high-risk investment options of equity funds as investment vehicles. Although the risk factor is quite high, but the potential returns are quite high.

Debt-fund based ULIPs:

These ULIPs offer government securities, corporate bonds i.e. fixe interest instruments as investment vehicles and hence, the risks involved are quite low. These ULIPs are ideal for people with low risk appetite and for those for whom fund security is rather more important than the possibility of higher returns.
HDFC Life offers HDFC Life Click 2 Wealth - a unit linked plan that offers market-linked returns with minimal charges.
Related Articles
Tax Articles
Subscribe to get the latest articles directly in your inbox
Life & Term Articles
Investment Articles
Here's all you should know about life insurance.
We help you to make informed insurance decisions for a lifetime.