Insurance Basics
A Game Plan: Protect Your Loved Ones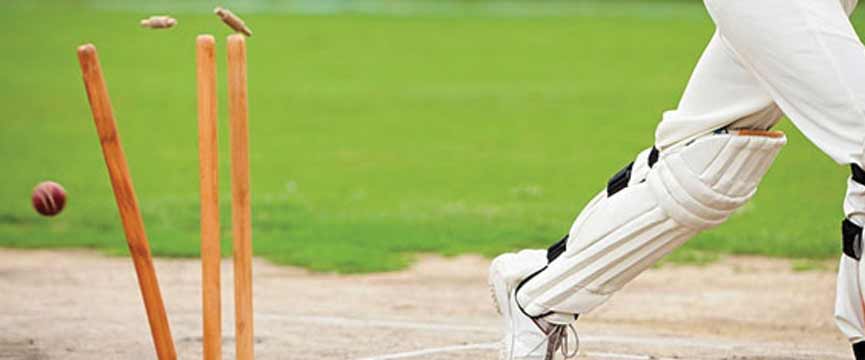 The Indian Premier League (IPL) revolutionised cricket in India 10 years ago. It allowed us to watch all our favourite cricketers together on the same team, and we watched in awe and men from different countries worked together to get their team to the victory podium. But, IPL's biggest gift has been Chris Gayle. Over the last few years, Gayle has become one of India's favourite batsmen, despite the fact that he hails from Jamaica and plays for the West Indies.
Gayle has been the Royal Challengers biggest ticket to fame and success over the last 10 years of the IPL, but can he alone take the team to victory? Unfortunately, he can't. Cricket is a team sport, and there have been times when Gayle has not been able to consistently perform and the other team members have had to perform their magic. No doubt, Gayle's personal career may have taken a backseat, but as a team player, it's always important to put the team first. In any team sport, be it cricket, football, basketball or hockey, everybody has to work together for success. If a single player intends on playing a one-man game, more often than not, it will lead to failure.
Why is this important? Well, life can sometimes be like a game of cricket. There may be times when you think you can hit a boundary, but it may be safer, and better in the long run to swing your bat and hope for just one or two runs. There are times when you may want to do everything for those you love, but it won't always be possible. Being in a family is like being in a team, and everybody has to work together for a secure financial future.
When you're young, and you just start working, you should talk to your parents about your financial responsibilities at home. Contribute some amount to household expenses, and think about getting yourself insured with various insurance plans. In the case of a medical emergency, you won't have to rely on your parents or their finances to pay off hospital bills. You and your parents work together as a team, so it's important to consider their finances and needs as well before making any important decisions.
If you're thinking about settling down and getting married, it's imperative that you have a discussion about finances with your future spouse. When you get married, you need to decide who will take care of what expenses, and if you both intend on continuing work once you plan to start a family. You and your spouse will have to pool your finances together to meet all yourfinancial goals. At times like this, you can think about getting a life insurance plan for yourself and your spouse, to secure your family's financial future. Once you decide to have children, you can even consider building up a corpus for your child to use when he or she grows up.
When taking on life, it's important to remember that apart from your family, your best team mate is probably a good insurance policies insurance policies for life, health and investment. Insurance will look after you when you're unfit and unable to step up to bat, and will also look after the rest of the team if you decide to retire from the game.
Similar Articles:
Products offered by HDFC Life :
Choose from 8 fund options

 more...

Flexible premium paying terms

Flexible policy term

Tax benefits under Sec 80C and Sec 10(10D)

Online Unit-linked Pension Plan

 more...

Minimal Charges

Lower maturity age of 45 yrs

Tax benefits under Sec 80 C & 10 (10A)

3 plan options available

No medicals required

Tax benefits under Sec 80 D
Stay updated with HDFC Life
Get HDFC Life updates in your mailbox