HDFC Life ClassicAssure Plus

Investment

HDFC Life ClassicAssure Plus

Investment

HDFC Life ClassicAssure Plus

Investment
For NRI Customers
(To Buy a Policy)
Call (All Days, Local charges apply)

Email ID

Whatsapp
---
(If you're our existing customer)
Call (Mon-Sat 10am-7pm, Local Charges Apply)

Email ID
For Online Policy Purchase
(New and Ongoing Applications)
---
Branch Locator
For Existing Customers
(Issued Policy)
Whatsapp

Call (Mon to Sat, from 10 am to 7 pm, Call charges apply)

Email
---
Fund Performance Check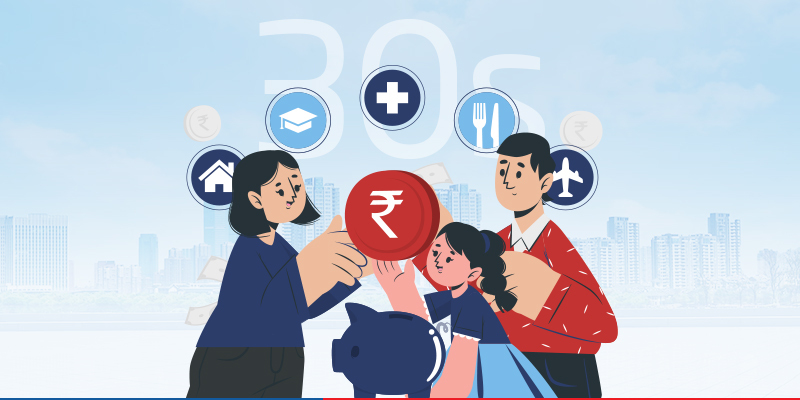 Table of Contents
When you enter your 30s, you start a decade of development and change. You will likely enjoy career advancements, start a family, and have increased responsibilities. As you navigate these changes, you must make prudent financial decisions to safeguard your future. Let's better understand why financial planning in your 30s is crucial for your future success.
Why Should You Buy an Investment Plan in Your 30s?
Your 30s offers relative financial stability compared to your 20s. During this decade, you can prioritise financial planning and build a strong foundation for the future. Here's why buying an investment plan in your 30s is wise.
Long-Term Wealth Creation
When it comes to saving and investing, time is your most valuable asset. When you start building a corpus in your 30s, you have around 30 years to accumulate and grow your money. Small amounts over time can provide exponential growth. 
Financial Security for Your Loved Ones
In your 30s, you may have others who depend on you. You might have a spouse and child and may look after retired parents. A well-structured investment and savings plan provides life insurance coverage to safeguard their financial future. Planning in your 30s helps you look after them, regardless of what happens to you.
Cultivate a Disciplined Savings Habit
Purchasing a savings plan in your 30s helps build financial discipline for the future. The policy requires periodic investments, cultivating a habit of saving and investing. You can prioritise your financial health in your 30s to avoid overspending and building up debt.
Safeguard Your Retirement
Most of us hope to remain financially independent once we retire. Planning from your 30s enables you to find savings and investment plans that provide financial stability in your golden years. You can identify financial tools to save a corpus for your retirement and enjoy financial independence for the rest of your life.
What to Consider While Choosing an Investment Plan in Your 30s
The best investments in your 30s are ones that you make after carefully evaluating the following factors:
Your Financial Goals
Think about what you hope to achieve in the future. Outline your financial goals and set a timeline for when to achieve them. Most people want to purchase a house, fund their child's higher education, and plan for retirement. Once you understand your goals, you can identify savings and investment plans that help you achieve them.
Your Risk Tolerance
Take a moment to understand your risk tolerance. Many people providing financial advice for your 30s recommend investing in high-risk, high-reward financial tools when young. However, you should find investments that make you feel comfortable. If you are risk-averse, identify safe options like savings plans that provide guaranteed1 returns and exponential growth.
Your Budget
In your 30s, you have many financial obligations. Evaluate your income and expenses and identify how much you can invest. Understand that you may have more liquidity in the future and select options that enable you to increase your investment amount over time.
Life Coverage
You invest to help safeguard your family's financial future. Every good investment plan also includes insurance coverage. Savings plans provide life coverage while helping you grow funds for the future.
The Company's Reputation
Always check the insurance and financial company's reputation before investing. Select a credible company to safeguard your financial future.
Flexibility
Your financial circumstances will change over time. Always look for savings and investment plans that offer flexibility. See if you can increase your investment later or partially withdraw funds in financial emergencies.
The Tax Benefits
While planning for the future, try and minimise your tax liability in the present. Many investment options provide tax benefits under Section 80C of the Income Tax Act*.
What Is the Ideal Investment Plan in Your 30s?
When it comes to savings and investments, there's no singular correct pathway. Every person and situation is different. You should identify plans that help you build wealth for the future while safeguarding your present. Opting for a savings plan allows you to accumulate a risk-free corpus while protecting your family's financial future through life insurance coverage. Evaluate the savings plans available in the market and select the one that best suits your needs.
Saving and investing in your 30s helps shape your financial future. Before investing, take stock of your financial situation and evaluate all your options. Ensure you select a plan that aligns with your goals and vision for the future. Investing in your 30s provides adequate time to monitor and adjust your financial plan to achieve your future aspirations.
Related Article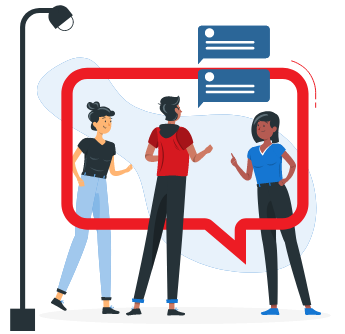 Not sure which insurance to buy?
Talk to an
Advisor right away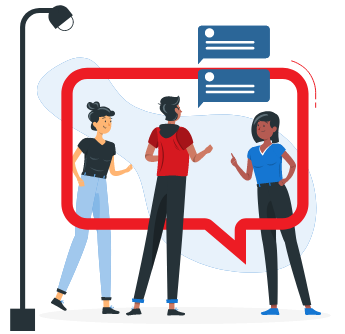 We help you to choose best insurance plan based on your needs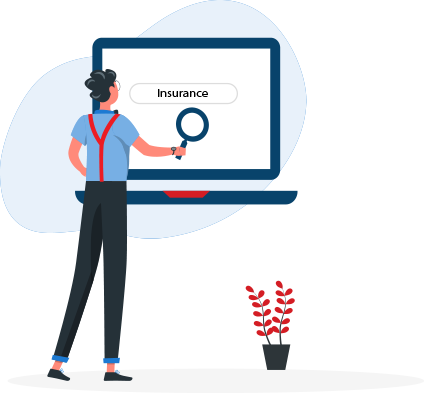 * Subject to conditions specified u/s 80C of the Income tax Act, 1961.
Provided all due premiums are paid during the premium payment term