HDFC Life ClassicAssure Plus

Investment

HDFC Life ClassicAssure Plus

Investment

HDFC Life ClassicAssure Plus

Investment
For NRI Customers
(To Buy a Policy)
Call (All Days, Local charges apply)

Email ID

Whatsapp
---
(If you're our existing customer)
Call (Mon-Sat 10am-7pm, Local Charges Apply)

Email ID
For Online Policy Purchase
(New and Ongoing Applications)
---
Branch Locator
For Existing Customers
(Issued Policy)
Whatsapp

Call (Mon to Sat, from 10 am to 7 pm, Call charges apply)

Email
---
Fund Performance Check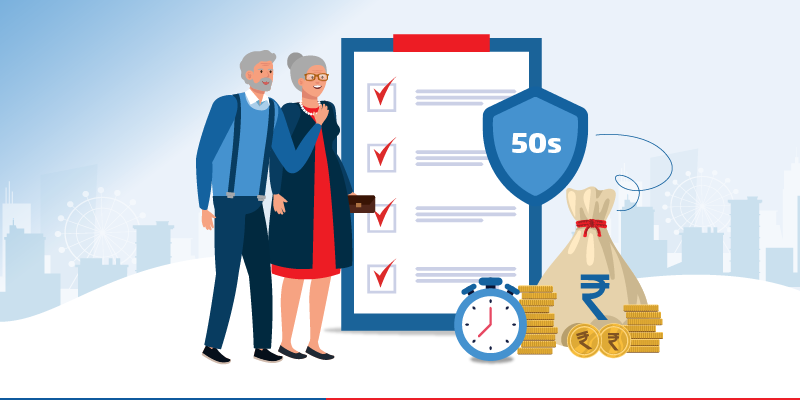 Reaching your 50s marks a significant milestone. You have fulfilled many financial obligations. Now it's time to assess your finances and ensure you have enough to retire. With multiple financial instruments available, you must select the ideal plan to achieve your goals. Let's better understand why you should prioritise financial planning in your 50s and the importance of savings plans.
How Does a Savings Plan Help Plan Finances?
When you enter your 50s, financial planning becomes crucial. Prudent planning helps you ensure a comfortable retirement and let you protect your family's future. A savings plan builds wealth while providing life coverage. When you purchase a plan, you pay a fixed premium regularly. The amount earns returns at a specified interest rate. These returns get reinvested, allowing for exponential wealth growth. Additionally, you can rest assured that the policy will provide your loved ones with a payout if anything happens to you. The amount enables them to meet their future financial obligations.
Why Should You Buy a Savings Plan in Your 50s?
Financial planning in your 50s enables you to secure your financial future and golden years. Here are some crucial reasons to save and invest in your 50s.
To Secure Your Retirement
In your 50s, plan for a secure and happy retired life. You still have a decade to build a corpus that can supplement your pension and help you fulfil your goals of travelling or pursuing a hobby.
To Safeguard Your Family's Future
Regardless of age, you always want to look after your loved ones. Even though your children might be financially independent, you want to leave a legacy to support them. Savings plans provide life coverage, securing your family's financial future. The payout from the plan helps your spouse and children take care of future obligations.
What to Consider While Choosing an Investment Plan in Your 50s
Before purchasing a savings and investment plan in your 50s, consider the following factors:
Financial Goals
Ask yourself what you hope to do in the future. Evaluate your goals and give yourself a timeline to achieve them. Understanding your goals enables you to select a plan that aligns with your dreams.
Risk Appetite
Can you afford to take risks a few years before you retire? Evaluate your risk appetite while keeping your current corpus and future goals in mind. Ideally, stick to low-risk investments in your 50s to enjoy stable growth for the future.
Budget
Assess your income and financial obligations. Once you know how much you have to save and invest, you can identify opportunities to build wealth.
Life Coverage
Your savings plan provides life insurance coverage. Consider the sum assured payout offered by various insurance companies and select the one that suits your family's needs.
Flexibility
Life is unpredictable. You may need to liquidate assets in an emergency. Look for investment and savings options that provide flexibility.
The Company's Reputation
Evaluate the insurance company's reputation in the market and check its claim settlement ratio. Find a credible company to safeguard your finances and protect your family's interests.
Tax Benefits
Savings plans provide tax benefits under the Income Tax Act of 1961*. Look for financial tools that maximise future returns while minimising your present liability.
What Is the Ideal Investment Plan in Your 50s?
Through your 50s, consider savings and investment options to meet various needs. Identify plans that offer slow and steady returns for your retirement. Consider other investment options to help you finance other short-term and long-term goals.
When you save and invest in your 50s, you build a secure future for yourself and your loved ones. Savings and investment plans safeguard your family's financial future while growing a significant corpus for your dreams and aspirations. Evaluate your financial requirements and identify tools accordingly. Investing in your 50s lets you retire with peace of mind.
HDFC Life Guaranteed Income Insurance Plan
Related Article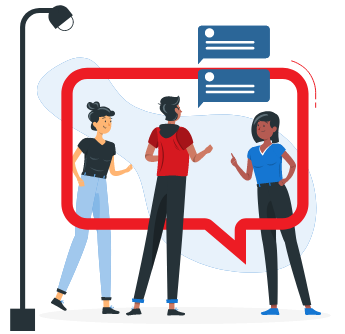 Not sure which insurance to buy?
Talk to an
Advisor right away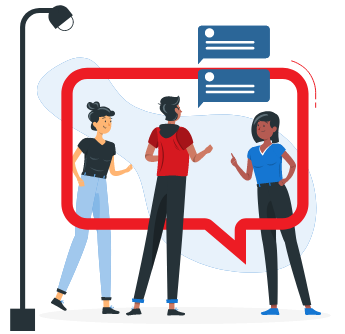 We help you to choose best insurance plan based on your needs