HDFC Life ClassicAssure Plus

Investment

HDFC Life ClassicAssure Plus

Investment

HDFC Life ClassicAssure Plus

Investment
For NRI Customers
(To Buy a Policy)
Call (All Days, Local charges apply)

Email ID

Whatsapp
---
(If you're our existing customer)
Call (Mon-Sat 10am-7pm, Local Charges Apply)

Email ID
For Online Policy Purchase
(New and Ongoing Applications)
---
Branch Locator
For Existing Customers
(Issued Policy)
Whatsapp

Call (Mon to Sat, from 10 am to 7 pm, Call charges apply)

Email
---
Fund Performance Check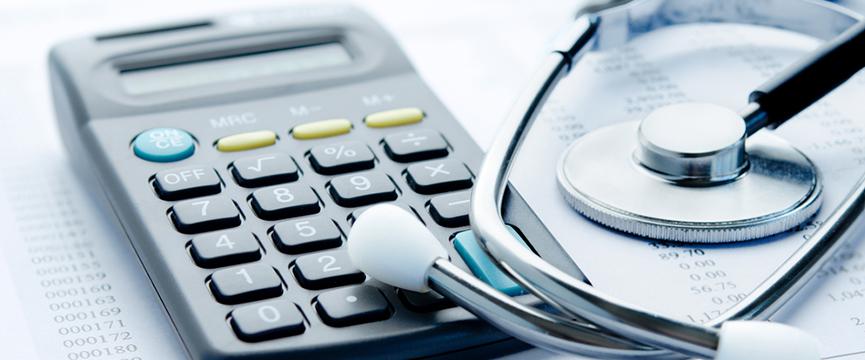 In today's world, most of us will have encountered at least one person who has personally suffered from cancer or has a family member who is living with the disease. Cancer is a word that scares most of us, and rightly so. Since cancer can be caused in multiple ways, it's hard for us to understand what could trigger the disease in our own bodies. But, what makes cancer possibly the most difficult disease to deal with is the cost of its treatment. Paying for the medical assistance required could easily bankrupt even well-to-do families. On National Cancer Awareness Day, let's learn as much as we can about this disease as well as how we can safeguard our finances with a good health plan.
What Is Cancer?

Before we dive into more details, let's start by understanding what cancer actually is. The term 'cancer' is used to describe any disease by which abnormal cells present in the body continue to divide and invade other tissues. Cancer can affect any part of the body and in 2008, the disease claimed 7.6 million lives across the world. In India, the cancer burden has more than doubled since 1992, and this is only expected to get worse1.
Cancer in India
As of 2016, 14 lakh Indians were being treated for cancer2. In fact, between 1990 and 2016, the number of cancer deaths increased by 112%. During the same time, the incidence of cancer increased by 48.7%3.
In India, the government has come up with a list of four priority cancers that are most prevalent in the country. They are:
Breast cancer

Oral cancer

Cervical cancer

Lung cancer
Among these, oral cancer is the leading cancer that affects men and is the third most common type of cancer to affect women. On the other hand, in 2014, 25% of all women diagnosed with cancer had breast cancer4. Sadly, this number is expected to increase manifold in the future.
A Look at Some Facts
To understand better, let's take a look at some interesting facts about cancer:
As of today, there are over 100 types of cancer that have been recognised and they can affect any part of the body.

After cardiovascular diseases, cancer claims the most number of lives in India every year.

Breast cancer accounts for about 25% of all cancers in women in India.5

In India, at least one woman dies of cervical cancer every 8 minutes.6
Cancer Myths
One of the biggest obstacles that we face in India is separating myth from fact when it comes to dealing with cancer. A lack of information and basic knowledge has led to a number of falsehoods being believed. Let's tackle a few of the most common myths that people believe about cancer:
1. The disease is contagious
No, cancer isn't really contagious. But, there are certain cancers that are caused by bacteria and viruses.
2. If nobody in my family had cancer, I won't get it
Sadly, a clean family medical history does not guarantee that you'll never get cancer. In fact, only 5-10% of cancer cases are hereditary. The rest are caused or developed by genetic changes over a course of time.
3. Herbal treatments are effective
While this may be true, currently there are no scientific studies that show how effective herbal medicines are in treating the disease. However, it has been found that certain herbal products help individuals cope with the side effects of cancer treatments.
Battling the Disease
The actual treatment provided for cancer can be extremely difficult for a person's body to cope with. Sadly, this problem is only compounded by the fact that most individuals do not have enough money to pay for the treatment. For more advanced treatments that involve immunotherapy medication or precision medicine, the cost can easily go even higher. In most cases in India, cancer treatments are paid for by selling off jewellery and assets, taking heavy loans or borrowing from friends and family members.
The Importance of Insurance
The high-risks associated with cancer not only calls for people to undertake regular check-ups but also preventive measures to secure their finances. This is why it is imperative to buy insurance. HDFC Life Cancer Care can support you in safeguarding your finances from the treatment costs of this dreaded disease. This health insurance policy has been crafted keeping in mind the specific needs of individuals suffering from cancer.
How Does the Policy Help?
To help you deal with the financial impact of cancer treatment costs, this policy provides the following key benefits to policyholders:
On the diagnosis of cancer, a lump sum will be paid.

In case early-stage cancer is detected, there is a waiver of premium benefit.

Policyholders who choose the platinum option will also receive a regular income benefit for 5 years after a diagnosis.

The sum assured provided can be up to Rs. 50 lakhs.
Given the magnitude and financial implications of this disease, it is important for people to consider purchasing a policy to safeguard not just their own financial future, but the financial futures of their loved ones at all. Remember, when it comes to beating cancer, early detection is crucial, so getting regular check-ups is absolutely vital. If you do happen to receive a bad diagnosis, the financial security you will receive from a plan like Cancer Care will help you receive the treatment you need to get better. If you're ready to protect yourself and your loved ones from the explicit burdens of cancer today, click here to find out more about HDFC Life's Cancer Care policy.
1,2 & 5https://www.icmr.nic.in/sites/default/files/annual_repoorts/ICMR_AR_English_2016_17.pdf
3http://www.iarc.fr/en/media-centre/pr/2018/pdfs/pr263_E.pdf
4https://www.ncbi.nlm.nih.gov/pmc/articles/PMC5826535/
6https://www.dailypioneer.com/2018/state-editions/every-8-minutes-a-woman-succumbs-to-cervical-cancer.html
ARN: ED/11/19/16358
Tax Articles
Subscribe to get the latest articles directly in your inbox
Life & Term Articles
Investment Articles